Pork market hit hard by shelter in place
Pork market hit hard by shelter in place
Anticipate that the Chinese will need U.S. pork, in large amounts for at least two years and perhaps longer.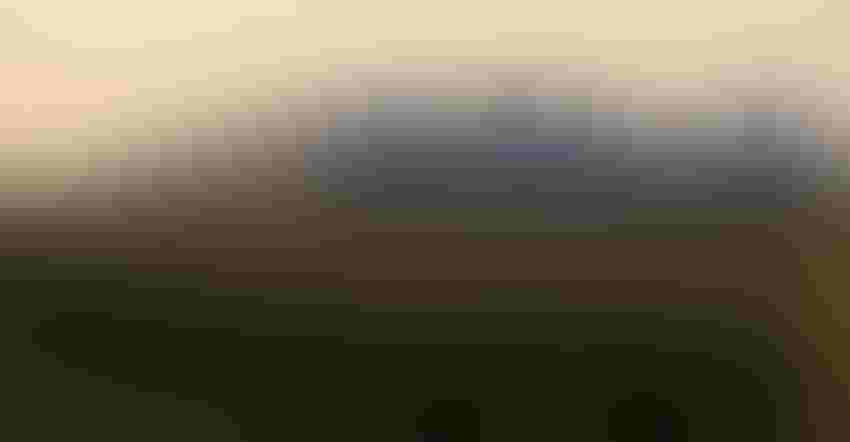 The shelter in place and systematic shut down of the U.S. economy is developing into a disaster for the livestock industry. The pork market has been extremely hard hit and it would appear the worst is yet to come.
The danger to hog prices and to the whole industry is two-fold. First, the closure of the economy has shut down the foodservice sector. Perhaps a closure of this sort for a couple of weeks may have been somewhat repairable, but keeping shelter in place for four to five weeks is proving to have terrible consequences. Second, as the virus spreads the packers are faced with labor shortages that appear to be on the verge of causing disruptions in the kill. We're processing from 490,000 to 500,000 pigs per day. Slowing the processing, for whatever reason, (winter weather, flooding, contamination) is never a good thing for hog prices.
We've been commenting, been hinting that packers were facing a labor problem that we expected would come to a head next fall. The spread of COVID-19 has rapidly accelerated the labor crisis. Packers need to solve this problem through massive pay raises resulting in the hiring of new and/or temporary workers to get through this crisis. Processing on Saturdays and Sundays is another avenue in which slower chain speed can be utilized while still processing the required number of pigs each week. This labor problem is the packers doing, the packers fault and it's their responsibility to fix.
If the industry suffers a major disruption in pork processing over the next two to four weeks, cash hog prices will tumble way below the cost of production for everyone. Massive losses will mount. In addition, the slower chain speed will cause severe problems in placing new pigs into finishing buildings. There's not going to be any space. Euthanizing baby pigs may be a last resort.
The only comparable year is the fall of 1998. Finished butcher hog supplies, for a short period of time that fall, exceeded the capacity to kill and process. Hogs were slotted. Cash prices took a nosedive and did not bottom until around 8 cents a pound.
We warned our customers to this possibility in February. Our recommendation was to purchase April hog puts, first the $55 puts and second the $50 puts. At the time of this recommendation we had no idea that a shelter-in-place order would also be in effect. So, bottom line, very few took our recommendation as it just appeared to be unwarranted. Little did we all know.
Government and healthcare decisions to shut down the economy in tandem with the high likelihood of slaughter disruptions due to labor issues connected to the spread of COVID-19 will likely force many producers out of business.
The most recent Hogs and Pigs Report, while confirming record large production for 2020, also confirmed that expansion was grinding to a halt and in fact, contraction has started. Now, as these events are unfolding, a severe and deep contraction will indeed occur. For those still in business, say, one year from now, it will look much better. But the pain and the ability to absorb large losses looms large.
Regarding the futures markets, well, they've become a one-way move downward and there's no predictability in the market at this time. In fact, under the current set of circumstances, it's highly likely prices will just spiral downward until a low, a very low price is reached. We've liquidated most of our April puts prematurely, not realizing the degree of trouble the market was in. Given a bounce, a recovery of 400 to 500 points off the recent lows, recommend purchasing May puts to hold into expiration. If you're able to hang on and remain in business for another four to six weeks, prices should begin a long-term and impressive recovery assuming we re-open the economy at the end of April. If shelter in place remains in effect past April 30, we'll all suffer to the maximum no matter what business you're running.
Ending with some positive news, U.S. pork exports during February were up 45% compared to February of 2019. Exports to China led the charge, they were up 545% from last year. Exports to Mexico, still our largest customer, were up 18%. Exports to Japan were up 24%, Canada up 17%, Chile up 37% and exports to the Dominican Republic were up 20%. Trade was down 12% to Korea, down 12% to Australia and down 28% to Columbia. Regarding China, we're hearing that African swine fever continues to spread in China and will continue to hobble their re-population efforts. In addition, we are hearing that serious food shortages are beginning to develop across China. U.S. pork exports to China should continue to ramp up this year, setting massive records. As part of Phase One, Chinese tariffs on U.S. pork have been reduced drastically. Now, in the middle of the COVID-19 crisis in the United States suddenly U.S. pork prices have been dramatically discounted. How convenient for the Chinese.
One final note: Anticipate that the Chinese will need U.S. pork, in large amounts for at least two years and perhaps longer. However, an industry heavily dependent upon the Chinese for survival is a failed business model. On the backside of COVID-19, this is one lesson that won't be lost in many industries. My hope is that it won't be lost in the pork industry.
Source: Dennis Smith, who is solely responsible for the information provided, and wholly owns the information. Informa Business Media and all its subsidiaries are not responsible for any of the content contained in this information asset. The opinions of this writer are not necessarily those of Farm Progress/Informa.
Subscribe to Our Newsletters
National Hog Farmer is the source for hog production, management and market news
You May Also Like
---