United States hog inventory up 4%
United States hog inventory up 4%
Economists say since COVID-19 crisis, cash prices of major products, such as hams and pork loins, are holding up well, however there is significant weakness in the pork belly market.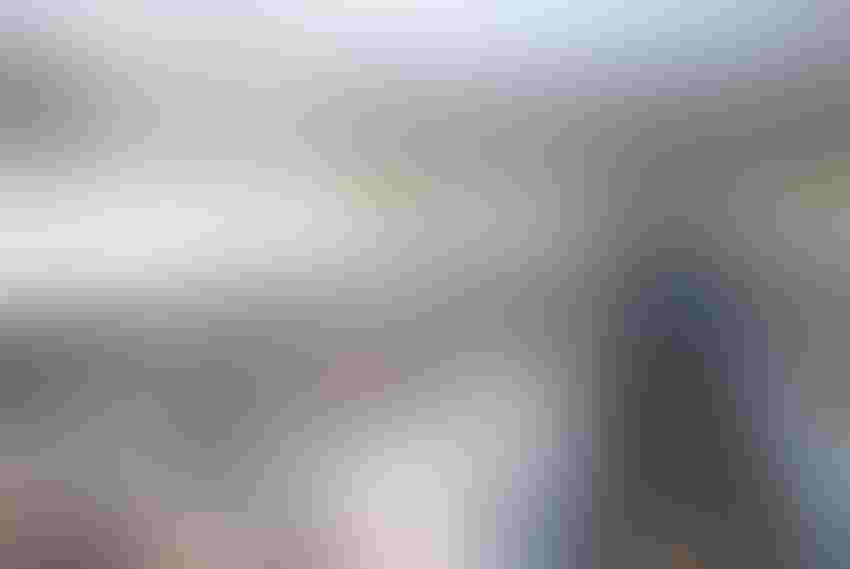 According to the quarterly Hogs and Pigs Report released by the USDA Thursday, the U.S. inventory of all hogs and pigs on March 1 was 77.6 million head, up 4% from March of last year, but down 1% from Dec. 1, 2019. Urner Barry analysts had pegged that number to be up 3.4%.  
Breeding inventory, at 6.38 million head, was up slightly from last year, but down 1% from the previous quarter. Analysts had predicted that figure to be up 1.4%.
Market hog inventory, at 71.3 million head, was up 4% from last year, but down 1% from last quarter. Analysts had forecast that number to be up 3.5%.
In the under-50 pounds group there were 22.221 million head, 4% larger than 2019. Analysts had thought that number would be up 3.1%. For 50 to 119 pounds, 19.853 million head, up 3.6% versus analysts' 2.7% assessment. There were 15.581 million head in the 120- to 179-pounds-group, up 3.9% and exactly what analysts had expected. Finally, in the 180 pounds and over category there were 13.598 million head. This is 6.5% larger than a year ago; analysts had thought that number would be up 5.4%.
The December 2019-February 2020 pig crop, at 34.7 million head, was up 5% from last year. Sows farrowing during this period totaled 3.16 million head, up 1.9% from the previous year. Analysts had expected that number to be event with last year. The sows farrowed during this quarter represented 49% of the breeding herd. The average pigs saved per litter was a record high of 11.00 for the December 2019-February 2020 period compared to 10.70 last year.
United States hog producers intend to have 3.12 million sows farrow during the March-May 2020 quarter, down slightly from the actual farrowings during the same period one year earlier, but up 2% from the same period two years earlier. Intended farrowings for June-August 2020, at 3.13 million sows, are down 4% from the same period one year earlier, and down 1% from the same period two years earlier.
The total number of hogs under contract owned by operations with over 5,000 head, but raised by contractees, accounted for 49% of the total U.S. hog inventory, up 2% from the previous year.
With the COVID-19 pandemic now affecting markets, James Mintert, director, Purdue Center for Commercial Agriculture, West Lafayette, Ind., says while the supply side probably anticipated opportunities in trade, the real question in the next month is going to be on the demand side.
"If you look at demand so far, looking at cash prices of the major products, looking at hams, looking at pork loins, those products seem like they've held up fairly well looking at the weekly average prices through the end of last week -- probably the big exception on product prices, as we have seen significant weakness, is the pork belly market," Mintert says "Of course pork bellies are heavily used in the hotel restaurant institutional trade and I suspect we're seeing that being reflected in the weakness from those belly prices as you go forward. I think the real concern is going to be what happens to pork product prices, and in turn hog prices, as we see the impacts of COVID- 19 spill over into increasing unemployment, lower consumer income levels, and also the potential impact with respect to pork exports."
"I guess the question is how soon can lower prices be reflected, how much is already in the pipeline at higher prices?" says Daniel Bluntzer, president, New Frontier Capital Markets, Robstown, Texas. "I don't think the retail in the short run could make up for the loss of HRI. The second question I would have is how soon can these lower prices be reflected at the consumer level and that's always a tricky one."
John Nalivka, president, Sterling Marketing, Vale, Ore., says once COVID-19 is over U.S. pork will get back to business in the HRI sector. "I feel pretty confident that will happen, because Americans are mobile, and people go out to dinner. There's a lot of people probably sitting in their house right now that maybe never cooked a meal at home to some extent, and they'll be anxious and they'll want to get back out and go to the restaurant and go eat dinner," Nalivka says "It's just a matter of getting things moving again, but bottom line is we've got a lot of red meat and poultry in this country that's going to need to find a home somewhere for demand."
Subscribe to Our Newsletters
National Hog Farmer is the source for hog production, management and market news
You May Also Like
---