Perfect storm of 'missing' hogs and improving demand
Perfect storm of 'missing' hogs and improving demand
Nothing, absolutely nothing, is normal about forecasting and trading livestock prices in 2020.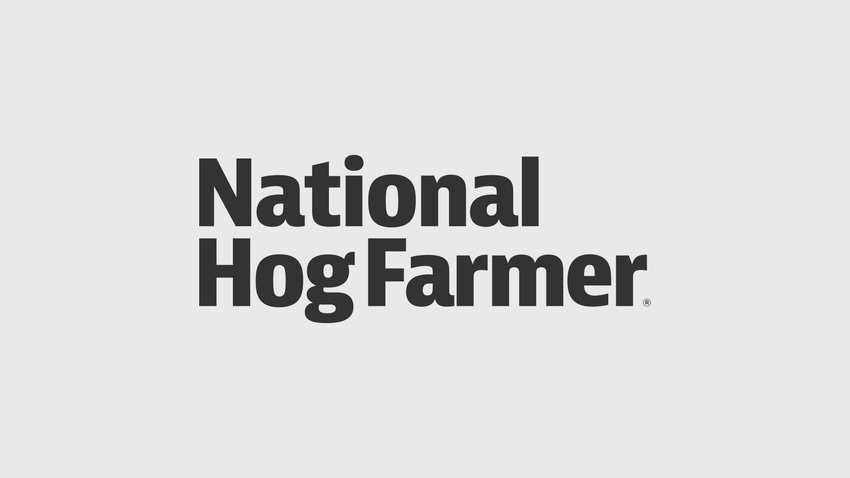 Sow slaughter during the first eight months of 2020 has been up 12% versus the same period last year. The sow kill was dramatically larger during most of the summer months as the hog industry waded through a nightmare.
Yet, the Sept. 1 hogs and pigs inventory, as surveyed by the USDA, reported that the kept-for-breeding inventory on Sept. 1 was 21,000 head larger than it was on June 1. How could this be possible? This was my first sign of trouble with the most recent Hogs and Pigs Report. The second sign was contained within the heavyweight, 180-pounds-and-over kept-for-market hog category. This inventory was pegged at 110% of last year. Yet, the September slaughter had been running even with to slightly below year-ago levels. Nothing close to the inventory measurement.
I attribute the discrepancy in inventory measured compared to the actual number of pigs on the ground to three developments that may have occurred last spring and summer. All three, by the way, have not been measured and quantified by the USDA. They did not even try via a special survey.
First, it appears highly likely that grossly over-fed butcher hogs may have been slaughtered through sow plants during the course of the summer. Second, it appears highly likely that large numbers of sows were aborted, substantially reducing the size of the summer pig crop. And third, it appears that a fairly large and totally unmeasured number of baby pigs may have been euthanized during the course of the summer.
In my opinion, these three factors, coupled together, help to explain the situation in which it appears the industry is missing up to 1.5 million hogs.
Another bullish factor has been sharply lower average live hog weights this summer. Heat, many complaints about lack of dried distillers grains for feed and poor-quality old crop corn and the fact that nearly every hog is on a ractopamine-free diet have contributed to lightweight hogs. In addition, many producers put their hogs on a low-protein, slow-weight-gain diet in the wake of COVID-19 and its impact on packing plants. Feeding hogs to gain minimal weight demonstrates the strange complexity of 2020. As we've stated before, there's no playbook for what happened in the livestock industry in 2020.
The caper of missing hogs has also been coupled with a pleasant surprise, the demand for U.S. pork has never been better. Exports are record high and domestic demand in the middle of a pandemic has been better than expected. This has created a "perfect storm" which has caused packers to chase hogs with rising cash bids.
African swine fever knows no borders and wild boars, so far a total of 49, have been detected in Germany, crossing over from Poland. This news immediately caused major pork import customers to ban German pork. Keep in mind the disease has not yet been detected in a commercial herd. So, German production remains unchanged. Suddenly there's an abundance of pork in the European Union whereas that's not the case elsewhere. Germany was the No. 1 supplier of pork to China. They also exported to Japan, South Korea and the rest of Asia. If ASF is detected in their commercial herd, their situation will become much more complicated.
Since bottoming out at $48 in early August, the October hog contract has put on quite a show. The good news, according to my forecasting pencil, the show is not over. On the date of publication there are still over 20,000 contracts outstanding in the October contract with expiration slated on Oct. 14. The latest CME lean hog index is $76.81 with October futures trading about $2 under the index. The two will converge, one way or another, on Oct. 14.
I contend the convergence will happen at higher prices, possibly much higher. In fact, the highs in the October contract from nearly a year ago, at $77, will likely be challenged and penetrated into expiration.
As the October contract goes off the board, assuming it will be a strong expiration, look for the December contract, currently trading about 1,400 points under the index, to catch fire and rally sharply. If there's no wall of pigs, and numbers start running below year-ago levels as suggested in the 50- to 119-pound and the under-50-pound market hog categories, in the face of record large exports and excellent domestic demand, fall hog prices above $80 are highly likely. Nothing, absolutely nothing, is normal about forecasting and trading livestock prices in 2020.
Source: Dennis Smith, who is solely responsible for the information provided, and wholly owns the information. Informa Business Media and all its subsidiaries are not responsible for any of the content contained in this information asset. The opinions of this writer are not necessarily those of Farm Progress/Informa.
Subscribe to Our Newsletters
National Hog Farmer is the source for hog production, management and market news
You May Also Like
---