Hogs and Pigs Report pointing to industry contraction?
Hogs and Pigs Report pointing to industry contraction?
Though some numbers may indicate industry exits, talk of a mass exodus are premature.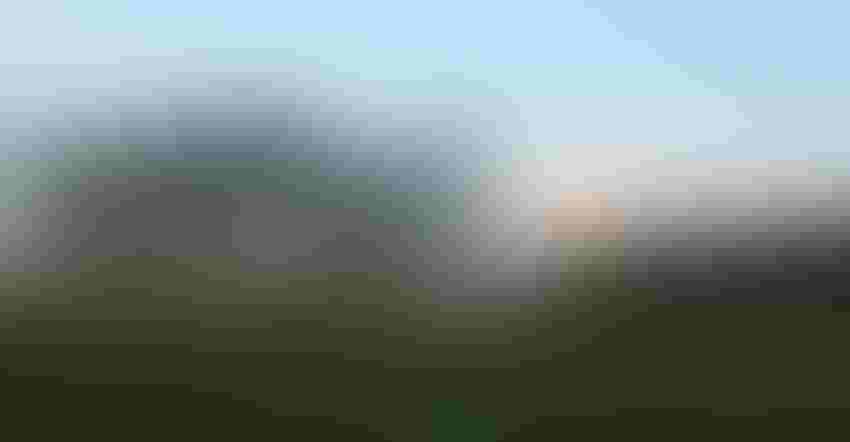 USDA's Hogs and Pigs Report was issued Thursday afternoon, and the numbers presented therein paint a picture of where the U.S hog industry may be headed.
According to the report, all hogs and pigs in the United States on Sept. 1 were 79.1 million head. This number is up 1% from Sept. 1, 2019, but down 1% from June 1 of this year. Breeding inventory, at 6.33 million head, was down 2% from last year, but up slightly from the previous quarter.
Market hog inventory, at 72.8 million head, was up 1% from last year, but down 1% from last quarter.
Steve Meyer, economist with Partners for Production Agriculture, kicked off a National Pork Board-sponsored webinar Thursday by presenting the numbers in the report, and he says things "get interesting, as it did in June."
Meyer says the under 50-pounders at 22.559 million head were down 3.5% from last year, with analysts predicting that to be down 2%; 50-119 pounds at 20.490 million head, down 3.5% from last year, with analysts expecting that number to be down only 0.3%. Hogs in the 120 to 179 pound grouping came in at 15.547 million head, up 6.1%, with analysts predicting that group would only be up 1.5% year-on-year growth, and the 180-pounds and over group came in at 14.169 million head, up 9.8% from one year ago. Analysts has expected that number to be up 2.6%, "so there were large deviations to the top, to the upside on the two heaviest weight categories," Meyer says. Analyst estimates Meyer uses are averages of pre-report estimates as surveyed by Urner Barry.
According to the report, the June-August 2020 pig crop, at 35.1 million head, was down 3% from 2019. Sows farrowing during this period totaled 3.18 million head, down 3% from 2019. The sows farrowed during this quarter represented 50% of the breeding herd. The average pigs saved per litter was 11.04 for the June-August period, compared to 11.11 last year. This is the first time since 2014 that pigs per litter has gone down.
Do these numbers point to a new direction, one of contraction, in the U.S. swine industry?
Market analysts Len Steiner, president of the Steiner Consulting Group; Ron Plain, professor emeritus of the University of Missouri-Columbia; and Kevin Bost, president of Procurement Strategies Inc., all weighed in their best guesses during the webinar.
"I would propose that the breeding herd being down indicates that some people are leaving the industry, and how quickly they do that and how far they carry it forward remains to be seen at this point," says Steiner. "The magnitude of the sow slaughter the last few months, along with the reduction in the breeding herd which is a combination of how many gilts you hold back and how many sows you send to market is an indication that yes there is some reduction in the industry at this time."
Plain agrees with Steiner. "The hog industry has always reacted to profitability. This has been a very tough year for a lot of producers financially, and so you should expect to see fewer numbers. … sow slaughter I think it's been up every week of the year compared to a year ago. So yes, unfortunately we are losing hog producers during this stressful time."
One thing to consider during this COVID year, is that increased sow slaughter numbers, which have been up every week of this year, may be a product of work stoppage at slaughter plants.
"There were what I'd call butcher hogs being slaughtered in sow plants," Bost says. "I think that those barrows and gilts probably wound up being classified as 'sows' since they were being processed in sow plants. I'm not sure if that is still going on in a large scale, but it was pretty common, pretty prevalent, in May and June. But that still doesn't hide the fact that sow slaughter as a percentage of the breeding herd has been pretty high and it's been consistent with the reduction in the breeding herd we're looking at right now."
Steiner wrote in Friday morning's Daily Livestock Report, "The smaller breeding herd would suggest a modest decline in pork production next year although that is not a given due to the multiple ways producers have to bolster production (farrowing rate, pigs saved per litter, carcass weights). Talk of supply contraction is premature."
Price outlook
"Number of hogs is headed down," Plain acknowledges, "it's been a tough year and so the industry is responding with the less production. Fewer hogs is going to translate into less pork. It looks like demand will stay strong to grow so higher prices next year than this year. So there's silver lining to this dark cloud. How long we stay down will depend on just how good prices are. Eventually producers respond to profits." Basing his projections on the Iowa-southern Minnesota negotiated prices, Plain sees fourth quarter prices around $56 on carcass prices, $57 in the first quarter of 2021, $62 in the second quarter, around $60 in the third quarter and around $51 to close out 2021.
Steiner says 2020 fourth quarter will be a slight "oddball" as fourth quarter prices are usually lower than in the third quarter, "but this year we've got them up about $11 a hundredweight," for the CME Index.
"We're guessing that the third quarter is going to come in about $55.27 for the CME index on average. And we've got the fourth quarter at $66.67, up a little over $11. For the year we've got prices in 2021 about almost $11 higher. This year it should average about $59.04 for the CME Index. Next year we've got it plugged in right now at $69.83, with first quarter at $68.67, second quarter $75.67, third quarter $73.33, and then the fourth quarter of next year, following the seasonal pattern down to $61.67."
Steiner adds that this "oddball" fourth quarter should be good for producers. "And next year should give them a little higher prices, and hopefully that slows up many people that are exiting the industry."
Bost also uses the CME Lean Hog Index, and see October, November and December coming in at $68, $66 and $69, respectively, for a fourth quarter average of $68. He also projects an average of $68 for the first quarter of 2021, and then a $73 in April, $79 in May, and $83 in June, for a second quarter average of $78.
Click here to view the National Pork Board webinar in its entirety.
Subscribe to Our Newsletters
National Hog Farmer is the source for hog production, management and market news
You May Also Like
---