Grilling season off to a smokin' start
Grilling season off to a smokin' start
Interest in meat smoking has coincided with the same time frame as COVID-19 stay-home orders have been in place.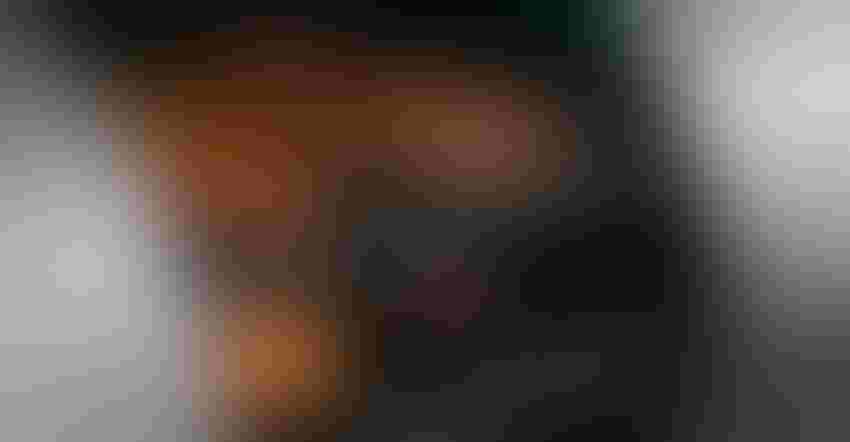 With Memorial Day now in the rearview mirror, and stay-home orders starting to loosen, the Pork Checkoff is ready to help get your summer off to a smokin' start.
In the pursuit of maintaining and gaining pork consumers, the Pork Checkoff traditionally stages a marketing campaign aimed at those interested in expanding their grilling repertoire, as well as welcoming those new to backyard grilling. Just as COVID-19 has changed a lot in the world, it has also forced the National Pork Board to modify its strategy.
"We've approached our grilling season campaign a little bit differently this year than we normally do," says Angie Krieger, NPB vice president of Domestic Marketing. "In light of COVID, supply chain disruptions, and challenges with plants shut down and trying to, get animals harvested, we anticipated that less product would be able to be boned and cut into the smaller cuts which we'd normally see at retail."
This presented the Pork Checkoff with the opportunity to highlight the smoking aspect of grilling, and to ride the wave of interest in this technique, as Google analytics show that searches for the "best smoker" have grown exponentially since March, coinciding when COVID-19 stay-home orders were enacted across the country. Krieger says pork sales were also up about 17% in that time.
"Our hypothesis is people are home, they have more time," she says. "They're not able to eat out as much. They're feeding their families, which may include kids that are home from school, and they have the opportunity to smoke pork and enjoy it."
Pork Checkoff research has shown that consumers crave pork's flavor and versatility, and smoking pork cuts can open up a whole new flavor palate. "We're playing into that and really highlighting on our social channels and with some social influencers, the accessibility of smoking to everyone," she says. "You don't have to be a championship barbecuer or even a dad. Women can smoke and grill, too."
Smoking meat can be as complicated or as simple as you want it to be, but it doesn't have to be intimidating.
"I think that's really a common sentiment amongst consumers. It seems really intimidating," she says. "You're going to buy this big piece of meat that's an investment, even at a relative value, a big piece of pork is not something that you just buy and experiment with, right?"
Before diving into the world of smoking, Krieger and Jason Menke, NPB director of Marketing Communications, suggest finding your comfort zone.
"I think that is really kind of the intimidating thing for people, because there are so many different smoking methods and so many types of smokers. You can go out and get a pellet smoker or you can get a black kettle grill and use briquettes and wood chips, or buy a Big Green Egg, and there are so many different ways to do it," Menke says. "When you buy a slow cooker, or an Instant Pot, it's really easy to look up recipes, because there's one way to do it. For somebody who's never smoked meat before, there are so many different points of entry. You can go out on YouTube and explore the many different ways that people are smoking. … And that's the great thing about this, because there's not really a wrong way to do it."
Once you have decided on which device and technique you wish to use to venture into the smoking world, the Pork Checkoff is ready to help you the rest of the way. Visit Pork.org to learn the various cuts that lend themselves best for smoking, as well as cooking time, smoker temperature and, of course, the optimum internal cooking temperature.
Regardless which method or piece of equipment you decide upon, Krieger and Menke can't stress enough the importance of choosing the best quality cut of pork and investing in a quality meat thermometer.
"You really can't go wrong, as long as you pick a good piece of meat," she says.
Subscribe to Our Newsletters
National Hog Farmer is the source for hog production, management and market news
You May Also Like
---