Consumers hunger for pork information during COVID-19 times
Consumers hunger for pork information during COVID-19 times
More people are cooking at home, seeking comfort foods, and pork fills that need.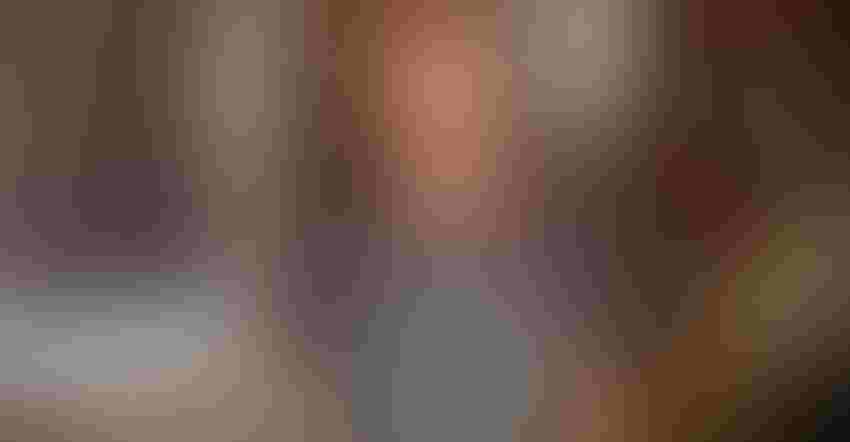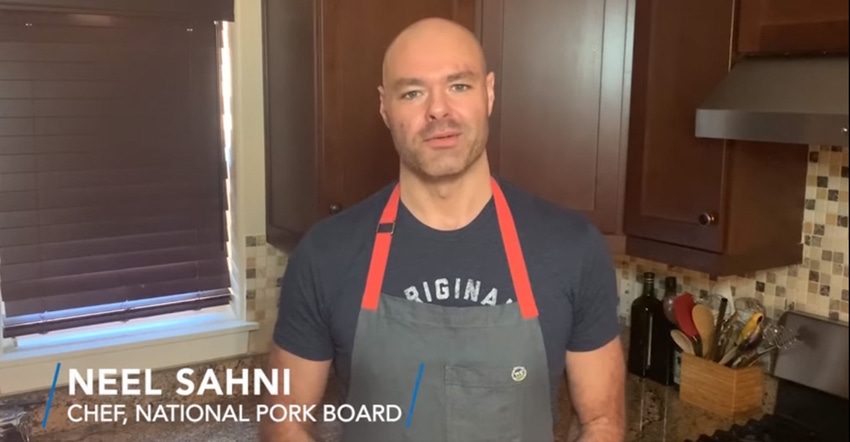 Chef Neel Sahni from the National Pork Board describes the different types of ham you can look for to fit your family's needs.
Once the shroud of COVID-19 is lifted from American's everyday life, there will be much rejoicing and a return to normalcy, or at least a semblance of normalcy. And your Pork Checkoff is setting the stage to be ready for when that happens.
The majority of consumers are highly concerned about the coronavirus, says Angie Krieger, National Pork Board vice president of Domestic Marketing. "We do know that consumers are going a little stir crazy at home and they're really excited to reengage with their family and friends over food when they are able and when some of the restrictions are lifted."
With more people staying at home, Tara-Ann Dugan says Datassential research shows that 42% of consumers are cooking at home more often since the onset of COVID-19, and 33% say that they're eating comfort foods more often. "That bodes well for pork because we know how tasty and flavorful that it is," says Dugan, NPB director of Research and Insights. "Even for those who are seeking that healthy option, which 25% say that they're doing more often, we've got several cuts that are high in protein and also lean for those folks who are looking for those options."
Even when gathering restrictions are lifted, people may be hesitant to gather in large groups in confined areas such as restaurants, opening the door for backyard gatherings and grilling with friends, family and neighbors, and pork can fit nicely.
But before grilling season gets rolling, this weekend's Easter holiday is traditionally a time for large family gatherings with ham at the center of the table. Ham can still be the center of this weekend's tables, though the table may not be as crowded. When the COVID-19 crisis began, the Pork Checkoff commissioned consumer behavior research to better understand the situation to "pivot and develop consumer Checkoff campaigns to enable consumers during their time of need," says Dugan. "Some of the things that we have really been focusing on include cooking information and helping to drive confidence and consideration, and we've done that through digital content and advertising."
That pivot of effort has paid off as over 32 million consumers have seen pork cooking information in the last few weeks. That is a 1,000% increase from the previous three-week period when there were no major social media ad campaigns deployed, and a 45% increase over the same time frame in 2019, when the Pork Board had YouTube campaigns underway.
That virtual response is paying off in real dollars at the retail level, as Dugan says IRI data show that during the week ending March 22 fresh pork sales had doubled and "that's roughly close to $100 million for that particular week compared to the same week, the prior year."
As part of the Pork Checkoff pre-Easter campaign, Chef Neel Sahni opens the world of hams to consumers, offering what to look for in a ham, and ways to work with the multiple ham options available. Consumers can also visit Pork.org/Cooking for pork recipes, as well as other suggestions on stretching the pork dollar.
Not only has the NPB leaned on its own stable of chefs, the Pork Checkoff has partnered with social media influencers to help spread the word of pork's versatility. Eddie Zamora, aka theyumyumfoodie, and Mythical Kitchen are just two examples of these influencers touting the power of pork to the masses.
In addition to partnering with the influencers, the NPB has a Channel Marketing team that is made up of chefs such as Sahni, as well as others who "stay engaged with our retail partners, answering questions about things like product availability and supply chain topics," Dugan says. "They're also regularly working with them on programs, but we've had some very concerted efforts around the Easter campaign, bacon and then also really starting to delve into grilling season."
Sandwiched between the Easter campaign and the grilling campaign, the Pork Checkoff will roll out a campaign for the ever-popular bacon, starting next week, with the grilling campaign rolling out sometime in early May.
Keeping pork on the minds and tables of consumers is of utmost importance to the NPB and is the backbone of Pork Checkoff programs.
"Right now, we know that consumers have more pork in their refrigerators than ever and right now we're going to do our best to help them enjoy it," Dugan says. "And by doing that ultimately we'll help them continue to enjoy it over time. … Our goal is to make sure that we are representing the pork producers and understanding consumer needs."
While top concern of the NPB are the nation's pork producers, data show that consumers buying pork is also lucrative for the retailer. "Pork in the basket is really a good story for the retailers," Dugan says. "Those baskets tend to have a higher dollar ring at the register.
"National Pork (Board) is really working to be a resource for our retail and foodservice partners during this time that we're leveraging data-driven research to provide consumer insights during COVID-19. … And that we're tracking retail point of sales data and consumer behavior to enable Checkoff campaigns."
Subscribe to Our Newsletters
National Hog Farmer is the source for hog production, management and market news
You May Also Like
---