Ag leaders applaud House WOTUS vote
Ag leaders applaud House WOTUS vote
Bill faces uncertainty in the Senate.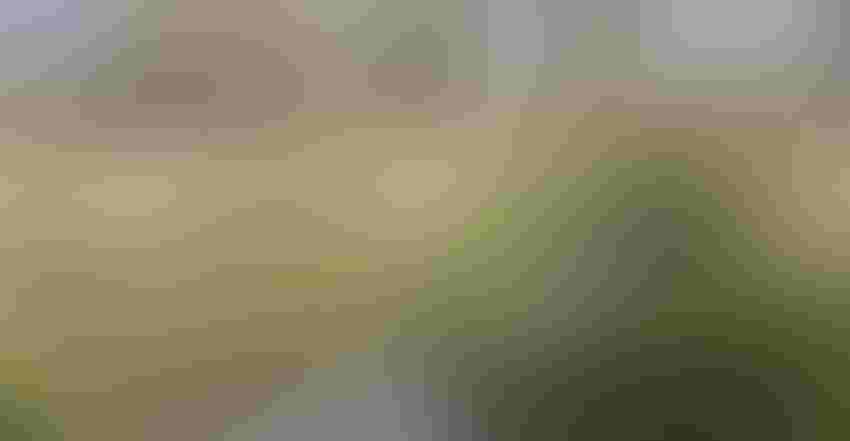 Zooner RF/ThinkstockPhotos
Leaders from across the agriculture industry are praising last week's House vote to overturn the Biden administration's controversial Waters of the United States rule. The Republican-led measure passed by a margin of 227-198, with nine Democrats joining the GOP effort. Rep. Brian Fitzpatrick, R-Pa., was the lone Republican to vote against the measure.
Rep. David Rouzer, R- N.C., is one of the bill's lead sponsors. He characterized the current WOTUS rule as the "equivalent of a nuclear warhead" aimed at farmers, communities, property owners and others.
House Agriculture Committee Chair GT Thompson, R-Pa., calls the rule an "egregious government land grab," adding that it is not about clean water but what he calls Biden EPA's appetite for power.
"America's farmers, ranchers, and landowners deserve a WOTUS definition that is fair to agriculture and maintains the historical reach of the Clean Water Act—neither of which is accomplished by the Biden Administration's flawed rule," Thompson says.
The House is attempting to overturn the rule by using the Congressional Review Act. That law allows Congress to overturn rules issued by the executive branch. If both the House and Senate approve the bill, it would then go to President Biden for his approval.
Last week, farmer and rancher Katherine English of Fort Myers, Fla. testified before the House Committee on Small Business on behalf of the American Farm Bureau Federation. During her testimony, English said that she many other farmers and ranchers support the goals of the Clean Water Act. What they cannot support is a WOTUS rule they believe is so ambiguous it creates unmanageable risk and confusion.
"Farmers have struggled with uncertainty for decades, with near-constant rulemaking and litigation in regard to WOTUS," English says. "A workable definition of WOTUS is critically important to our members and they are extremely disappointed that the Biden administration's new WOTUS rule fails to provide that."
National Cattlemen's Beef Association President Todd Wilkinson calls the House vote to overturn WOTUS a win for America's cattlemen and women.
"Shifting WOTUS rules have plagued cattle producers for generations and this latest rule only continues the decades of uncertainty," Wilkinson says. "We urge the Senate to pass this resolution as well so it can take full effect. At the same time, we look forward to the Supreme Court's verdict in the WOTUS case Sackett v. EPA and hope that this ruling finally places guardrails on the federal government's attempt to regulate small, isolated bodies of water on private farms and ranches."
The bill faces an uncertain fate in the Senate, where Democrats hold a 51-49 majority. Sen. Joe Manchin, D- W.Va., has indicated he plans to join Republicans in voting to overturn WOTUS. Pennsylvania Sen. John Fetterman is currently being treated for depression and has not been participating in recent votes.
Senators are expected to vote on WOTUS this week. President Biden has vowed to veto the bill if it comes to his desk.
Subscribe to Our Newsletters
National Hog Farmer is the source for hog production, management and market news
You May Also Like
---