Joseph Dykhuis, Pete Thomas join SHIC Board of Directors
Joseph Dykhuis, Pete Thomas join SHIC Board of Directors
Howard Hill, retired industry veterinarian, pork producer and NPPC representative, and Matthew Turner, head of live pork division, JBS, conclude their service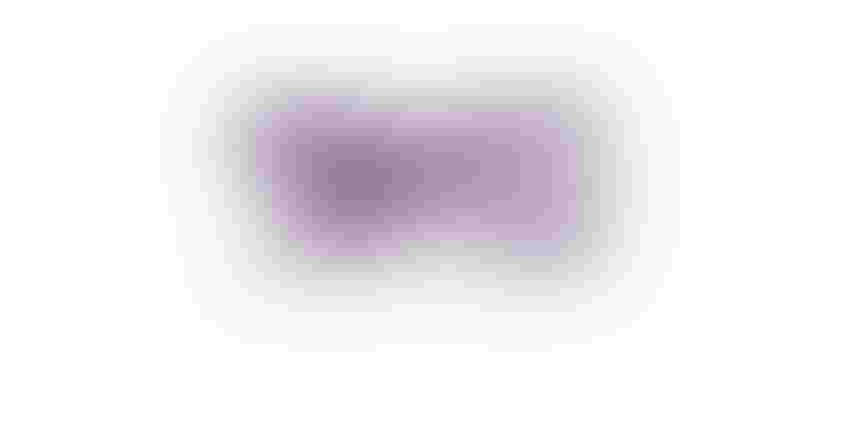 During the Swine Health Information Center board meeting on June 30, two new board members began their service. Joseph Dykhuis, a Michigan pork producer representing the National Pork Producers Council on the SHIC Board, and Pete Thomas, DVM, with Iowa Select Farms, in an at-large position, joined Kent Bang, Daryl Olsen, Russ Nugent, Gene Noem, Jeremy Pittman, Paul Ruen and Mark Schwartz. Founding board members Howard Hill, retired industry veterinarian, pork producer and NPPC representative, and Matthew Turner, head of live pork division, JBS, concluded their service. 
An election of officers at the same meeting saw Nugent elected to serve as chair of the board, replacing Olsen who filled the role since the Center's inception in 2015. Schwartz will be vice chair and Bang will continue to serve as secretary/treasurer.
Dykhuis of Holland, Michigan, is president of Dykhuis Farms, Inc., a farrow-to-finish hog and row crop farm operating in Michigan and Indiana. He owns the enterprise along with his four sisters and his parents, Robert and Lorrie Dykhuis. Dykhuis earned a degree in agricultural economics from Purdue University and has served on serval committees and task forces for National Pork Board, NPPC and SHIC. He and his wife, Heather, have four children at home.
Thomas of Boone, Iowa, has served as director of health services for Iowa Select Farms for more than seven years. Prior to joining Iowa Select, he was in private practice for five years and with Smithfield for four years. Thomas earned a master of science in preventive medicine from Iowa State University and a doctor of veterinary medicine degree from there as well. He was raised on a 200-sow farrow-to-finish farm in eastern Iowa.
"I saw this as a great opportunity for our industry to be a little more nimble with our funding and communications," explained Hill when asked why he agreed to serve on the SHIC Board of Directors. "When you look at our original mission statement, and changes we've made, we have done a good job of fulfilling it."
Looking back over the last eight years, Hill sees a lot to be proud of. "We have had some great projects that helped answer a lot of questions. And it was not done it in a vacuum. While SHIC is a separate organization with its own budget, we work hand-in-hand with other industry organizations like AASV, Pork Board, and NPPC. We also partnered with USDA's Foreign Ag Service for research being conducted in Vietnam as well as the Foundation for Food & Agriculture Research for our biosecurity program," he said.
SHIC's focus has been on preparedness and prevention, in Hill's view, along with anticipating what might be next. "I hope producers recognize the value SHIC has brought them. We always try to get information out in a timely manner and try to make sure people recognize the fact that though SHIC is separate, we are funded with Checkoff dollars," Hill said. "In fact, I hope producers recognize those Checkoff dollars come back to them in spades."
Hill said serving on the SHIC Board of Directors has been a great experience. "I've learned a lot and worked with really talented people. It's time for younger folks to take over. I'm excited about Pete Thomas and Joe Dykhuis joining the board and know they will have a successful tenure with SHIC."
"For me, joining the SHIC board was an opportunity to help craft the future of the swine industry, as we've been challenged with disease for decades, to improve the health status of the national swine herd as much as possible, and to make it more profitable for our producers," Turner explained.
Working together, Turner says the SHIC board spends quite a bit of time focusing on nimbleness, creating the ability to quickly respond when needed. Because the needs of the future are not known today, it is essential to structure all elements of the board's work, including financial management, to enable response when needed. "We don't feel compelled to spend money when there isn't a need. That's one of the best fiduciary things we do as an organization," Turner said.
Turner was a practitioner in 2013-2014 when porcine epidemic diarrhea virus struck the U.S. pork industry. SHIC was borne out of that epidemic. "We didn't know what was going on, weren't aware, or connected. We were at risk and didn't really know we were at risk," he remembered. "With SHIC, awareness of disease issues around the world is communicated to producers and practitioners. We're much more prepared today as a global participant because we know what's going on around us."
The SHIC Board of Directors includes veterinarians, producers, people with financial acumen and researchers. "We are a blend of all those constituencies, which makes the board incredibly strong," Turner said. "It has been an absolute pleasure to work with people who are incredibly bright. The perspectives of individuals from diverse backgrounds are valuable.
"The most rewarding thing I've seen, serving on the board the last eight years, is to see the impact of collaboration at an industry-wide level. When SHIC starts giving information out, sharing results from research conducted with SHIC funding, it changes behavior and the future of our pork industry. I'm proud to have been part of that."
The Swine Health Information Center, launched in 2015 with Pork Checkoff funding, protects and enhances the health of the U.S. swine herd by minimizing the impact of disease threats through preparedness, coordinated communications, global disease monitoring, analysis of swine health data and targeted research investments. 
Subscribe to Our Newsletters
National Hog Farmer is the source for hog production, management and market news
You May Also Like
---