Managing nutrition during market disruptions, input costs and pandemic
Managing nutrition during market disruptions, input costs and pandemic
In times of dietary modifications, it is imperative to revise the accuracy of the data. Are your nutrient loadings accurate?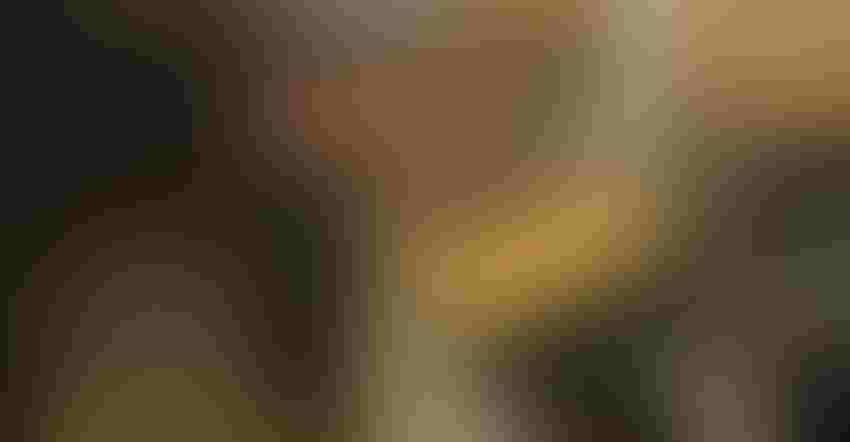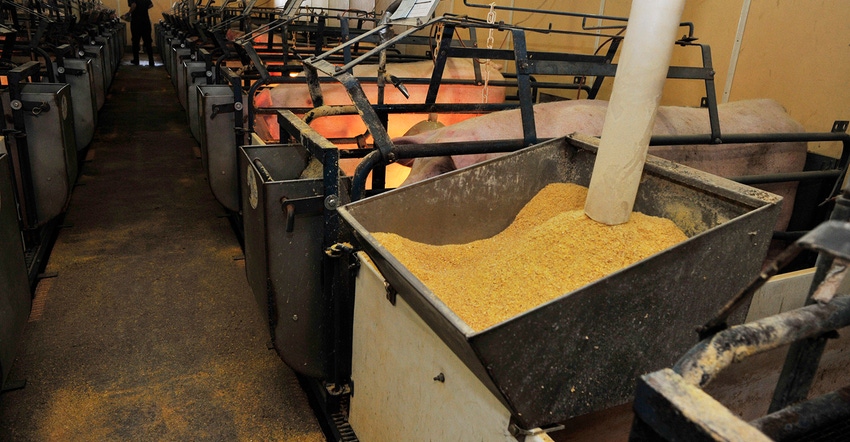 Usually we dedicate this space to share the results of experiments or analyses of topics in swine nutrition. However, the current situation merits to analyze current events and discuss solutions for issues facing the pork industry.
The challenges appear to be the confluence of policy, swine diseases (African swine fever) and human diseases (COVID-19). There is lower than usual supply of feed ingredients (specially vitamins and amino acids) due to the confluence of the typical break for lunar new year and the lockdown of industrial complexes like Wuhan due to COVID-19. In addition, there is limited supply of corn distillers dried grains with solubles because there is a decrease in the production of ethanol.
Ethanol plants have had a prolonged period of sustained low margins and decrease in revenue for a few years, and recent decrease in crude oil price have triggered an even steeper increase in shell oil and ethanol losses. Feed mills and pork production companies will notice these effects distinctly due to their location relative to the ethanol plants.
Closer to home are the low margins and even losses that pork producers are experiencing. The reasons for the situations with markets appear to be diverse and resolutions do not appear in the near term. Lastly, as summer approaches warmer weather brings a yearly challenge of low feed intake and decrease growth of pigs. Therefore, it seems necessary to adapt our efforts to help the pork industry to continue to supply us with the nutritious product that we enjoy.
What can we do in nutrition?
The supply of vitamins appears to be transitory and manageable by suppliers. However, if the situation continues to deteriorate, we wrote a few suggestions for mitigation in a National Hog Farmer column in 2018.
Supply of macro-ingredients, low margins and summer diets may require other interventions. The first dietary component to review in any medium- and long-term feeding program is the right valuation of dietary energy because it is the greatest cost in the diet and production of pork. While DDGS and distillers corn oil supplied cost competitive source of energy, it may be time to revise it. There are publications, conferences, tools and models from academic institutions (e.g. INRAporc, National Research Council 2012) and commercial entities (PorkMax, PIC). These tools will allow you to generate scenarios to optimize the best dietary energy level and dietary cost under various ingredient cost scenarios.
Decrease in supply of synthetic amino acids, decrease in supply of DDGS and commodity prices mean that the dietary source of amino acids may also change. In the United States, soybean meal has been the traditional source of quality protein. The Soybean Meal Infocenter has updated information on soybean meal utilization in swine diets with new technical resources. Amino acids, like energy, are an important component and cost of the diet. Therefore, there are multiple resources that can be utilized to create feeding scenarios and optimization of amino acid supply in the diet. The traditional "minimum" requirement or book value of amino acid requirement has been substituted with greater precision models to understand the response of pigs to supply of dietary amino acids. Alternative feed ingredients still exist, and many may have excellent nutritional value. Why dumping milk when whey, dried skim milk and casein contain such great amino acid profile? Pork and poultry production evolved from generations of opportunities from agriculture byproducts of low utilization in human diets. Is it time to check the nearby dairy plant?
Loadings, loadings, loadings! Good nutritionists have gained their reputation for innovation and great ideas for feeding pigs as much as from organization and precision. All calculations in the formulation software and mathematical models will fail if we do have the wrong assumptions. In times of dietary modifications, it is imperative to revise the accuracy of the data. Are your nutrient loadings accurate?
How to help our business and communities beyond nutrition?
There is no evidence that the virus (severe acute respiratory syndrome coronavirus 2) causes infections in swine nor is there evidence of in-feed contamination with the virus. However, there is a report from the previous outbreak of SARS of human-to-pig transmission in a pig farm feeding food waste from a nearby town (Chen et al., Emer. Infec. Diseas. 2005-11:446). In the United States, the Swine Health and Protection Act and the Food Safety Modernization Act mitigate the likelihood of these events. However, precautionary measures still apply. Therefore, if sitting at home creates opportunities for projects, a review of the food safety plan for your operation may be of benefit.
Finally, I want to provide some words of my own. I recall living through floods, landslides, presidential coups, and recently my relatives living a million percent inflation rate, but nothing like this. If you still think that these times are difficult, I invite you to read "The Diary of a Young Girl." In any case resiliency, community, and service will help us to move forward.
Source: Pedro E. Urriola, who is solely responsible for the information provided, and wholly owns the information. Informa Business Media and all its subsidiaries are not responsible for any of the content contained in this information asset. The opinions of this writer are not necessarily those of Farm Progress/Informa.
Subscribe to Our Newsletters
National Hog Farmer is the source for hog production, management and market news
You May Also Like
---