New Product Tour: Agri-King Pit-King
New Product Tour: Agri-King Pit-King
Gregg Hora, Iowa hog producer; Clayton Johnson, veterinarian with Carthage Veterinary Service; Mark Knauer, North Carolina State University; and Brett Ramirez, Iowa State University, reviewed nine products in this year's New Product Tour.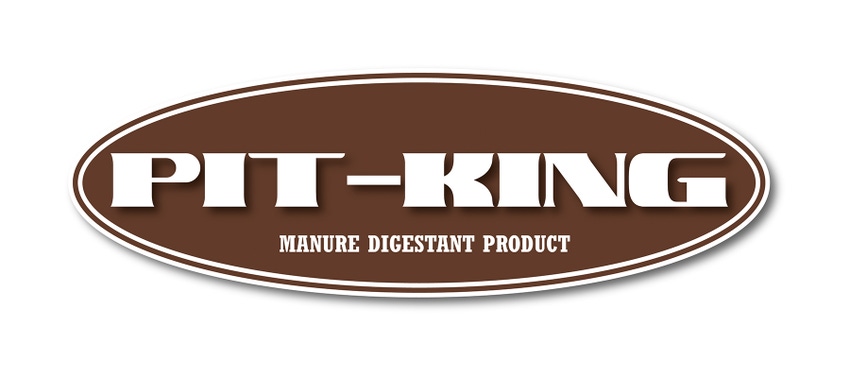 Time can be of the essence when it comes to getting hog pits emptied out in the spring or fall, and anecdotal evidence by pit pumpers and producers says Agri-King's Pit-King does just that with increased rate of manure pumped per minute and significant decreases in manure solids, bottom sludge and odor, in addition to better air quality in the barn environment.
Pit-King is Agri-King's new manure digestant product containing a proprietary blend of enzymes, microorganisms, co-factors and Agri-King's patented Bacillus strain. Designed for use in manure pits, lagoons and slurry stores, Pit-King's multi-enzyme blend creates a rapid breakdown of undigested manure solids, while its unique microorganism combination continues manure solid decomposition and also reduces compounds like ammonia.
While manure digestibility is a big concern for hog producers, Gregg Hora, Fort Dodge, Iowa, pork producer on the panel, wanted Dave Spangler, Agri-King's director of Research & Development, to elaborate on the improvements in the barns for the pigs and the people.
"Ammonia obviously is a big factor here. What we've done is we've put together a package of bacteria and yeast that assimilate ammonia. They do that by incorporating the nitrogen, from the ammonia, into the amino acid structures and then further on to proteins. And that helps with air quality. From that standpoint, we've run multiple tests to see that we are in fact reducing that ammonia," Spangler says. "We've also started the process and are looking at manure foam and then things of that nature as well to help, reduce methane production."
With an economical monthly treatment that costs less than one cent per gallon of manure, Hora asked for a clearer definition of just how the product is applied.
"Obviously we'd like to get this agitated throughout the whole system to get the absolute best result," Spangler said, adding that most producers hydrate the product first and let it activate for anywhere from 10 to 15 minutes in lukewarm non-chlorinated, non-disinfectant water. "Most people just pour that through the slats, trying not to put it right on to any kind of a crust … it'll work from the underneath of any kind of crust and start to break down the crust or other solids that are a nuisance."
Click here for more information.
New Product Tour 2020 took place during the National Hog Farmer's Global Hog Industry Virtual Conference in May, where the panel was presented a short video shared by the respective company representatives, after which a brief question-and-answer session allowed panelists to find out more about each product.
Subscribe to Our Newsletters
National Hog Farmer is the source for hog production, management and market news
You May Also Like
---