World Pork Expo void filled by Global Hog Industry Virtual Conference
World Pork Expo void filled by Global Hog Industry Virtual Conference
The Global Hog Industry Virtual Conference takes place June 6, starting at 10 a.m., with seven separate sessions that will conclude at 2 p.m.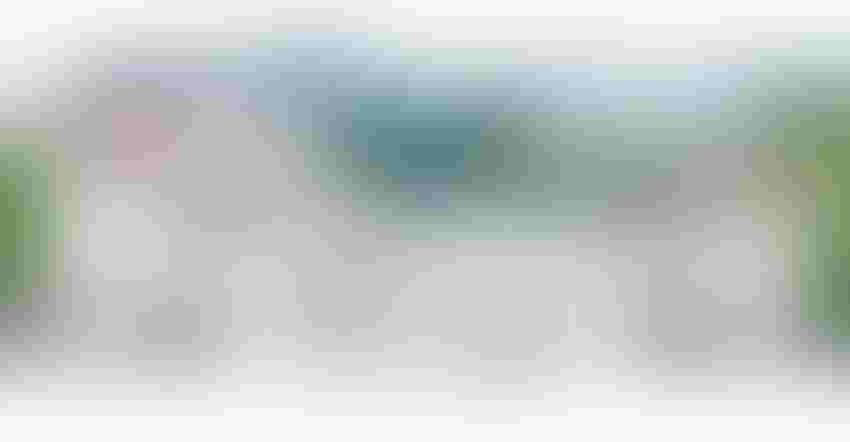 There's a void this week. Normally thousands would be flocking to Des Moines, Iowa, to see everything pork industry related at the annual World Pork Expo. Early April, the National Pork Producers Council canceled the show for the first time since 2001. The 2001 version was canceled due to the foot-and-mouth disease outbreak in Europe. This year's version is not being held due to the spread of African swine fever in Asia and Eastern Europe, and the potential risk that the thousands of foreign visitors could inadvertently bring ASF with them.
That was the right decision to keep the U.S. swine industry ASF-free.
While the National Hog Farmer team is not heading to World Pork Expo this week, that does not mean that we have been twiddling our thumbs. In addition to the normal trade show of products and services to help pork producers do their jobs more productively and efficiently, World Pork Expo also offers multiple educational seminars to help producers in their operations.
The National Hog Farmer team will help fill that informational void that may exist this week with the first-ever Global Hog Industry Virtual Conference (Click here to register.) This event takes place June 6, starting at 10 a.m. (Central), with seven separate sessions that will conclude at 2 p.m. The day gets started with a look at the global hog industry, with the reveal of the third annual Global Mega Producer list, brought to you by National Hog Farmer and Genesus Genetics.
The latest technology is always a highlight of World Pork Expo and our Virtual Conference will not disappoint, as there will be sessions on nutrition technology, barn innovation, feed biosecurity technology and how the four-legged animals can also help in human health innovations.
Of course, the reason that World Pork Expo was canceled is the chance that ASF could spread to the U.S. herd, so we would be remiss if not to cover that hot topic. A panel of experts will close out the sessions with the 1 p.m. discussion "African swine fever: What's the latest on feed security?" There are multiple potential conduits for ASF to reach U.S. pigs, and feed is potentially one of those, so this panel will discuss the state of feed security and research on approaches and best practices to help mitigate the risk.
We cannot replace World Pork Expo, but we're hoping to keep the knowledge flowing through these educational sessions. One thing that this event does have an upper hand on the actual World Pork Expo is that you don't have to travel; you can take in the sessions in the comfort of your own home or office. You may wish to have your grill going, cooking up some pork loin to get the atmosphere of the big grill at World Pork Expo, just to keep in the spirit.
Register today for the Global Hog Industry Virtual Conference. If June 6 does not fit your schedule, registration will provide access to an archive of the event's presentations and notifications as new programming is added.
Our National Hog Farmer team is not brash enough to think that we could do this all alone, and we appreciate the support and sponsorship from Provimi US, Genesus Genetics, Chore-Time, PigTek, Alltech, Hubbard Feeds, International Nutrition, Kent Feeds, Hog Hearth, The Pork Checkoff, ILTek, ADM, Kemin Industries and Merck Animal Health.
Another fan favorite of World Pork Expo attendees has been the New Product Tour, brought to you by National Hog Farmer. That will continue, but also in a different format. Check out this year's nominated new products at this online slideshow. After checking out the slideshow of new products, be sure to vote for your favorite to help determine which product earns the Producer's Choice Award by clicking here.
Check back later on NationalHogFarmer.com for a wrap-up of the New Product Tour finalists and the Producer's Choice winner. The wrap-up will also be included in the July issue of National Hog Farmer.
Subscribe to Our Newsletters
National Hog Farmer is the source for hog production, management and market news
You May Also Like
---