World Pork Expo derailed by another disease
World Pork Expo derailed by another disease
Proper pig care is top priority for producers, and caretakers can't do that if they fall ill with COVID-19.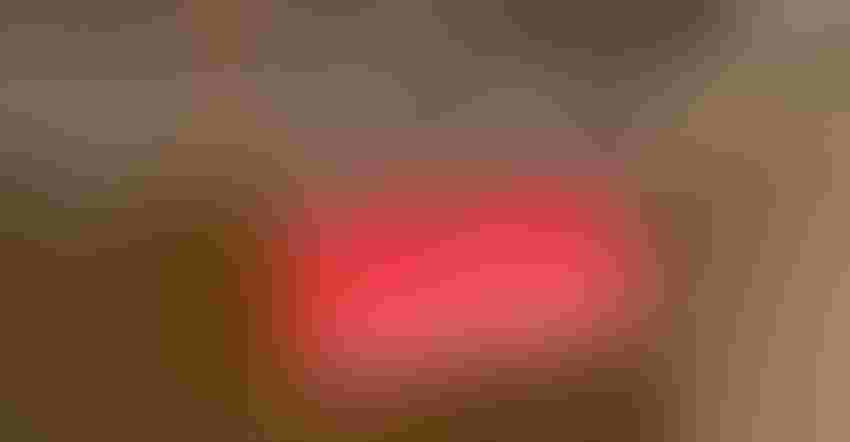 For the second year in a row, disease has caused the cancellation of World Pork Expo. WPX 2019, as you well remember, was canceled due to the risk of African swine fever catching a ride with one of the thousands of hog producers and swine industry leaders who descend upon the Iowa State Fairgrounds in Des Moines.
World Pork Expo is the world's largest pork-specific trade show, where more than 20,000 industry professionals gather for three days to showcase innovations, introduce new products and participate in training and educational programs.
When the National Pork Producers Council announced earlier this year that the 2020 WPX would indeed take place, organizers also announced that biosecurity measures would be in place to prevent ASF from spreading through the grounds.
We won't get the chance to see what those measures are this year, because the NPPC announced Monday that WPX 2020 will also be canceled. Cancellation this year is also caused by a virus, but this time around it is the human coronavirus labeled COVID-19.
Just as hog producers, and farmers in general, are eternal optimists, so are the NPPC staff and leadership as the World Pork Expo homepage proudly claims the countdown to World Pork Expo June 9-11, 2021.
In Monday's announcement, NPPC President Howard "A.V." Roth, said: "While deeply disappointed to cancel this year's Expo, NPPC's board of directors unanimously agreed it was prudent to make this decision now. … By eliminating COVID 19-related uncertainty surrounding the event, we allow producers and others across the industry to focus on the essential role we play in the nation's food supply system at this critical time." Roth is a pork producer from Wauzeka, Wis.
Just as canceling last year's World Pork Expo was the right decision, so is the decision to cancel this year's expo. Proper pig care is the top priority for today's hog producers, and one can't very well take care of the pigs if the caretakers themselves fall ill.
A lot of what is being asked of people in the battle to flatten the curve against COVID-19 is business as usual for hog producers. But, as they say repetition is key to learning and instilling a lesson, it never hurts to be reminded of what should be done in these times.
Minnesota Pork CEO David Preisler issued an email to his state's pork producers, sharing a guidance jointly released by the Minnesota Department of Health, Minnesota Department of Agriculture and Board of Animal Health for farms to help protect employees from COVID-19 as well as protocols for working through a positive test for an employee on the farm.
Within this guidance, and I'm sure your specific state has similar information available, a helpful reminder is offered to what we can all do to reduce the risk of COVID-19 at work.
Stay home if you are sick.

Tell your supervisor if you have a sick family member at home with COVID-19.

Wash your hands often with soap and water for at least 20 seconds.

Use hand sanitizer with at least 60% alcohol if soap and water are not available.

Avoid touching your eyes, nose and mouth with unwashed hands.

Cover your mouth and nose with a tissue when you cough or sneeze or use the inside of your elbow. Throw used tissues in the trash and immediately wash hands with soap and water.

Follow your workplace's social distancing guidelines and other recommendations for maintaining a six-foot space between workers.
Preisler also shares a link for a resource page compiled by the Minnesota Department of Agriculture. We all know that COVID-19 is a virus that mainly attacks the human respiratory system, so adhering to all practices to prevent the spread of this disease is of utmost importance. However, these uncertain and scary times can add another level of stress to our families and our farms.
Though agriculture and food production are deemed as essential industries, there are added stressors that go with that badge of honor during these times. The MDA resource page provides links and phone numbers to help producers if they are experiencing emotional or financial stress as COVID-19 is impacting families, farms and markets.
No one knows how COVID-19 will truly change our world in the long run. We have seen schools closing, people socially distancing, meetings and events cancelling. Will schools resume yet this spring, or will they even reopen in the fall? How soon will we be able to shake hands and hug those we meet? How soon will we be able to push aside this temporary normal to get back to our former normal? Will this temporary normal become our new normal?
Though we may never get back to our former normal, I have faith that we will be able to get back to a semblance of that normal. I love the optimism of the NPPC, that the dates for the 2021 World Pork Expo are set. Mark your calendar now. Though we will see greater biosecurity measures to enter the grounds, I hope to see you in Des Moines next June.
Subscribe to Our Newsletters
National Hog Farmer is the source for hog production, management and market news
You May Also Like
---