Without gene editing approval, U.S. pork could lose competitive edge
Without gene editing approval, U.S. pork could lose competitive edge
Wolter gives the example of porcine reproductive and respiratory virus, a virus that could be a non-issue if gene editing was allowed in the U.S.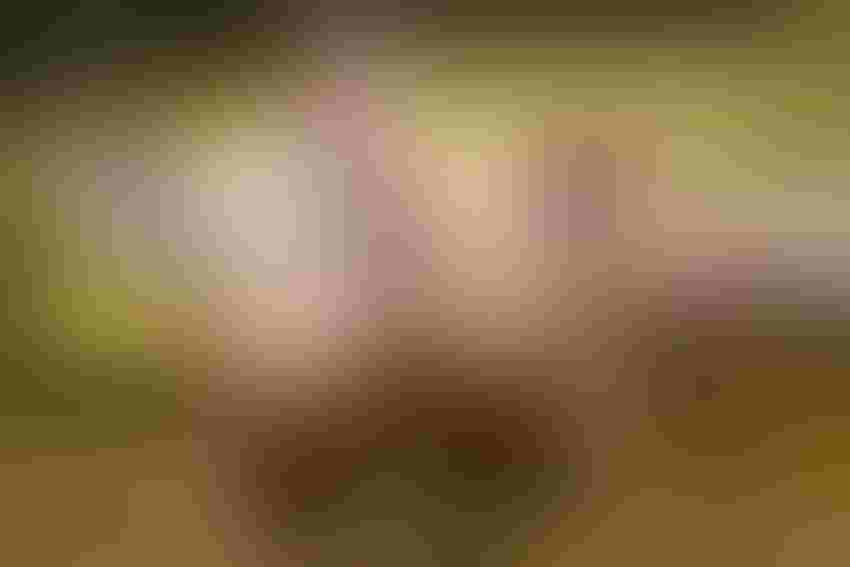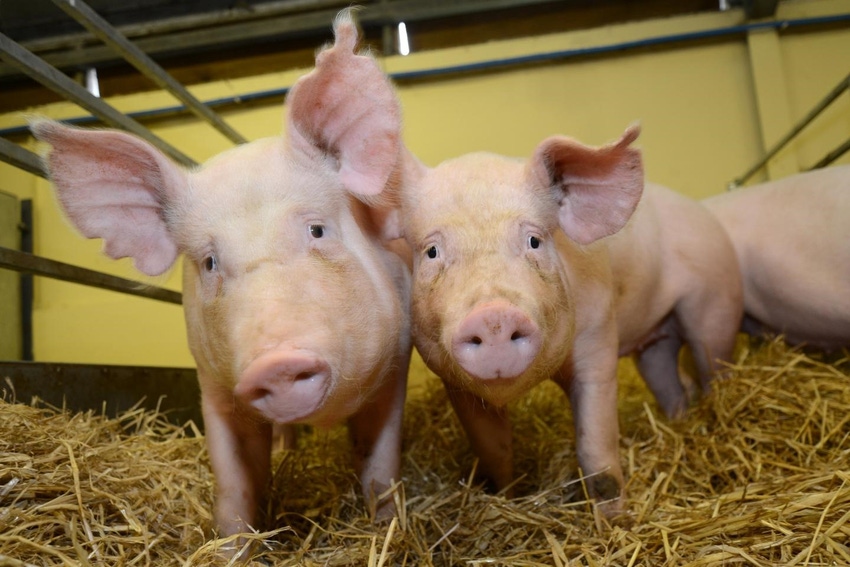 Scientists have produced pigs that can resist PRRS by changing their genetic code. The animals show no signs that the change in their DNA has had any other impact on their health or well-being.
Norrie Russell, The Roslin Institute
While the Western Hemisphere has been fortunate to not have African swine fever yet, there are countries in the Eastern Hemisphere that will have a fighting chance to protect or even spare their pork populations from the impact of the virus due to the significant investments they are making in gene-editing research, says Bradley Wolter, a leading pork producer and president of The Maschhoffs, a company that produces over 4 million market hogs per year. 
"In other words, if they're successful in doing this, they could protect their domestic production at the same point in time while we here in the U.S. are concerned daily with the potential for our pig populations to absolutely be decimated upon the entry of African swine fever here in the continental North America," Wolter says. "It's a real, large business risk for us today and it's guiding a lot of investment work, more specifically hampering investments today as we know it. The concern we have as producers is that the current FDA regulation would preclude the use of gene editing here in the U.S. as a means of a mitigating that risk today."
Wolter joined the National Pork Producers Council Tuesday in launching its "Keep America First in Agriculture" campaign as well as a media teleconference on the current regulatory oversight of gene-edited livestock on America's farms. Gene-editing technology, which introduces useful genetic variation into food animal breeding programs, promises significant animal health benefits, including a natural immunity to disease and a reduction in the need for antibiotic use. However, under current Food and Drug Administration regulation, gene editing faces an impractical, lengthy and expensive approval process, threatening hundreds of thousands of jobs and nearly 6% of U.S. gross domestic product.
"U.S. agriculture has always assumed a competitive advantage and of course, that's largely due to the investments and strategic position we put ourselves in terms of ag innovation," Wolter says. "Today, the U.S. pork industry reserves the spot of being the most competitive pork producer in the globe. That has resulted in millions of U.S. jobs and today contributes over trillions of dollars annually to the U.S. economy. We are a critical industry, not only within agriculture, but the whole U.S. economic growth."
No other country has approached regulation of GE technologies the same way as FDA is proposing, says the NPPC, and countries such as Argentina, Brazil and Canada have already adopted rules-based GE regulations that are far less arduous than the United States.
"If it were approved as a legitimate technology in one of these other countries, again that have begun investment and is likely to be successful in our opinion, we would be precluded from using that technology and that clearly puts our competitive position at risk," Wolter says.
Additionally, the FDA's gene-editing regulation classifies livestock as drugs and farms as drug-manufacturing facilities, creating significant challenges for the international trade in animals and animal products. 
"We've recently, in the last decade, continued to grow that footprint from single-digit to double-digit exports, driving continued growth and success within the U.S. pork industry," Wolter says. "The potential trade barriers associated with our regulatory position would be devastating in our opinion to the U.S. pork industry and we really need to take a look at how USDA could be in a better position to help us drive this technology within our unique animal breeding systems."
The NPPC says the USDA is the only agency prepared to effectively regulate the technology as it already has a review process in place for genetic editing in plants under its Animal and Plant Health Inspection Service, which can easily be adopted for livestock. The USDA also has the understanding and history of working directly with livestock and agriculture, unlike the FDA, which regulates packaged food, drugs and medical devices. 
Headquartered in Carlyle, Ill., The Maschhoff's have been a long-time leader within the international space for genetic improvement and have a proprietary genetic improvement platform they have leveraged throughout the international marketplace, selling pigs to Europe and beyond.
"Again, that business would cease to exist if we're not able to employ competitive technologies such as gene editing," Wolter says.
Another example Wolter says is porcine reproductive and respiratory syndrome virus, a virus that could be a non-issue if gene editing was allowed in the United States.
"The PRRS virus has been the single greatest production limiter that the U.S. pork industry has experienced. We've been challenged by this virus for the better part of two decades," Wolter says. "Should this technology be approved in another country, apart from the U.S., it would give on average a benefit to our competitors of a 15% improvement in herd efficiency. That would be game changing for the U.S. pork industry and really, again, render us in a noncompetitive position within the global market."
Subscribe to Our Newsletters
National Hog Farmer is the source for hog production, management and market news
You May Also Like
---