Welcome to 'Pork-tober'
Welcome to 'Pork-tober'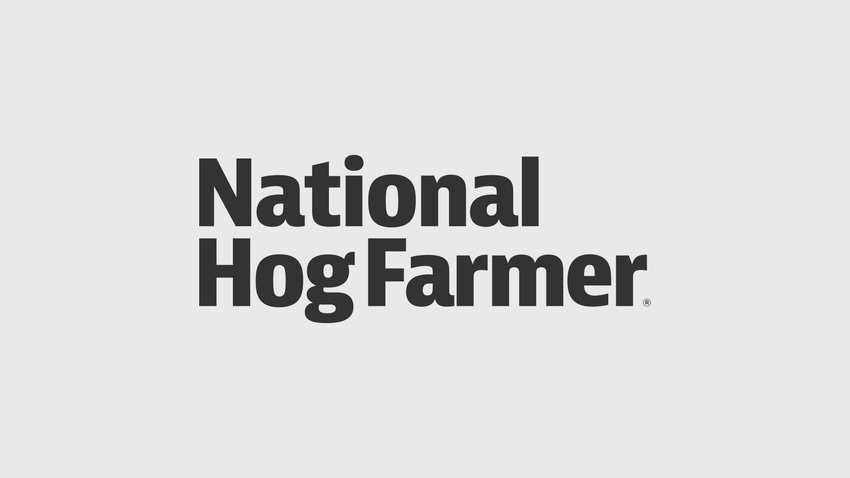 Every month should be Pork Month, right?! But sadly, only October is designated as Pork Month, designated as such because of the time of year hogs were traditionally marketed. My, how times have changed!
With that in mind, here are some tidbits to give you motivation to keep doing what you're doing as we kick off National Pork Month tomorrow. (I'll also throw in some other facts to ponder. All info comes courtesy of your Pork Checkoff.)
If you are a pork producer, you are working on one of the 55,000-plus U.S. hog farms that support 800,000-plus jobs nationwide. That's what they call bringing home the bacon.
Speaking of bacon, and who doesn't always talk about bacon, today's hog farmers produce 22 billion pounds of pork each year. That's B as in billion and B as in bacon. You get the point, it only makes sense.
A 275-pound pig yields 16 pounds of bacon, and 62% of restaurants have bacon on their menus.
Did you know?
The pig dates back 40 million years, with fossils indicating the wild pig-like animals roamed forests and swamps in Europe and Asia. (Now, that's some aged bacon.)
What you already did know is that there are no days off in pig farming. It goes on 24 hours a day, seven days a week and 365 days a year. You also already knew that every four years when Leap Year rolls around, pigs still need to be fed, watered, and cared for on Feb. 29.
There are no holidays, long weekends or vacation days when it comes to pig care. Animal care and the health of the pigs is the No. 1 priority for all involved in the pig care chain — owner, farm manager, caretaker, veterinarian and transporter.
As we all know, pork production has changed over the years. From moving hogs inside to enhanced genetics to better biosecurity, pork producers have been quick to adopt modern technologies all in the name of better animal health, production, comfort and safety. Adopting these technologies has not gone unnoticed by the unattached general public who are fed misinformation by certain activist groups looking to eliminate animal agriculture.
Did you know?
When Christopher Columbus headed to Cuba in 1493, Spain's Queen Isabella insisted that he take eight pigs. However, Hernando de Soto is dubbed the "Father of the American pork industry." In 1529, he landed in Tampa Bay, Fla., with America's first 13 pigs on board. (What soon followed was America's first "Bacon Bash.")
Hog producers, livestock producers in general, need to keep telling their story of how these advancements are bettering swine production, and really the world in general.
In 1959, it took eight pigs (including breeding stock) to produce 1,000 pounds of pork. Today, it takes just five pigs. Not only are you producing more end product with fewer head, data also show that in the last 50 years producers are doing that with 78% less land, 41% less water and have a 35% smaller carbon footprint.
Just as care for hogs on the farms has changed over the years, so have the modes of moving the hogs between farms and from farms to market. Transportation of hogs is not taken lightly, and more than 33,000 swine transporters, farmers and handlers have earned Transport Quality Assurance certification, which teaches best practices on how to handle, move and transport pigs.
Did you know?
As pioneers started heading west after the Revolutionary War, pigs were of course brought along. A wooden crate filled with young pigs often was hung from the axles of the covered wagons.
The Pork Quality Assurance Plus program outlines best practices in food safety and animal well-being. Are your PQA+ and TQA certifications up to date?
This trip down pork memory lane and the accompanying pats on pork producers backs come at the right time. With the current market situation and many outside forces questioning your impeccable standard operating procedures, it can be difficult to stay positive.
Though hog prices have been coming down, so have the prices of feedstuffs, so there's a sliver of silver lining.
It looks as though the Trans-Pacific Partnership, which would benefit hog producers and the U.S. swine industry, will not pass before President Obama leaves office and both major party candidates are reportedly opposed to the measure. That is a definite gray cloud.
But, at the end of day we still need to take care of the hogs under our care, and produce the best pork product possible to feed the population here and far.
Did you know?
Today, the United States is one of the leading pork-producing countries. In 2015, 24% of U.S. pork and pork variety meats was exported, and export value per head averaged $48.31. More than 100 countries bought U.S. pork last year.
Even without TPP passing, we have been and will continue to spread U.S. pork around the world. We also need to continue to share the pork message right here on the home front. There is plenty of work to be done to get U.S. pork on more U.S. dinner tables. Pork per capita consumption is on the rise, but it trails the two other big animal proteins of chicken and beef.
Many producers are doing a great job of telling their story — the story of their production system and the story of the wholesome product that that system allows them to produce. These times may call for all producers to step out of their comfort zone to start sharing their stories. It doesn't have to be taking to social media, or making civic presentations. It can be as simple as assisting a fellow shopper at the meat counter. Bone up on your pork nutritional facts, because you already know all about the production end of the product.
What better time to start, or continue, telling the story of U.S. hog production and the wonderful end product. Let's get "Pork-tober" off to a delicious start.
Subscribe to Our Newsletters
National Hog Farmer is the source for hog production, management and market news
You May Also Like
---