Versatility of pork on display at Taste of Elegance
Versatility of pork on display at Taste of Elegance
Chefs from around Minnesota challenged each other and the versatility of pork to win over the judges and attendees of the 2019 Taste of Elegance.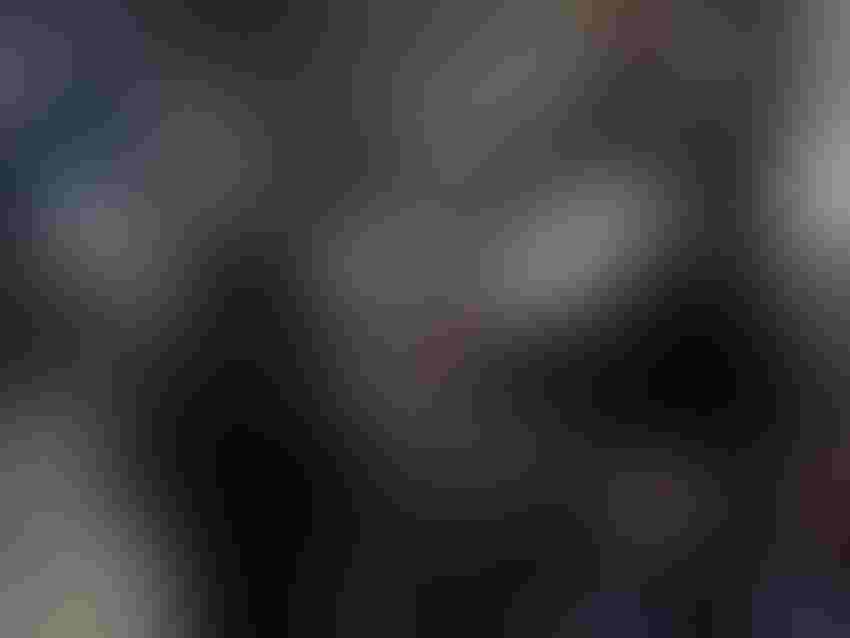 Chef David Johnivin's display of his Butcher's Dinner: Nürnberg Sausage, Head Cheese and Pork Fat Brioche earned him Best Evening Table Display and $250 during the 2019 Taste of Elegance to kick off the Minnesota Pork Congress.
National Hog Farmer/Kevin Schulz
Pork takes the center stage during the annual Taste of Elegance that kicks off the Minnesota Pork Congress. Chefs from around Minnesota vie to reign supreme as the Chef Par Excellence, as well as other notoriety. In addition to showing off their culinary skills, the chefs demonstrated the versatility that pork provides in the kitchen.
David Johnivin, Dellwood Country Club, took home honors with $250 for having the Best Evening Table Display, with his presentation of The Butcher's Dinner: Nürnberg Sausage, Head Cheese and Pork Fat Brioche. Shawn Loman, Grand View Lodge in Nisswa, was the fan favorite earning the People's Choice Award and $750 for his Coconut Curried Pork Shank with Tzatziki Sauce creation.
Benjamin McCallum, University of St. Thomas, had his mojo working as his Mojo-Braised Pork Roast earned him third place or Premium Chef honors that includes $750. Superior Chef Honors (second place, and $1,000) went to Daniel Cleary, Luzette Catering in Falcon Heights, for his Braised Pork Cheek with Stuffed Tenderloin Potato Puree, Sautéed Apple-Cider Vinegar Mushrooms Tricolored Carrots and Braised Spinach.
For the second time in three years, Charles Plaetz was named Chef Par Excellence for top honors, this year with "Ham" Loaf, his take on the traditional meatloaf. Plaetz is the chef at Fielder's Choice Tap and Table in Northfield, and his top honor carries a $1,500 prize along with the notoriety. Plaetz also took top honors in 2017 with Root Beer Belly.
Plaetz explains in this video his inspiration for the Ham Loaf, and his delight in working with the versatility of pork.
Fourteen chefs competed in this year's Taste of Elegance that was judged by Brian Bergquist, professor in the School of Hospitality Leadership at the University of Wisconsin-Stout; Edwin Austreng, co-owner and executive chef of Bleu Cuisine Catering and Consulting; and Jeff LaBeau, the winner of last year's Minnesota Pork Congress Taste of Elegance and owner of the Depot Bar & Grill in Faribault.
Sponsors of the Taste of Elegance are Hormel Foods, Gislason & Hunter LLC, Eide Bailly, Minnesota Pork Producers Association and the Minnesota Pork Board.
Subscribe to Our Newsletters
National Hog Farmer is the source for hog production, management and market news
You May Also Like
---