Variety Meat Demand Boosts October Pork, Beef Exports
Variety Meat Demand Boosts October Pork, Beef Exports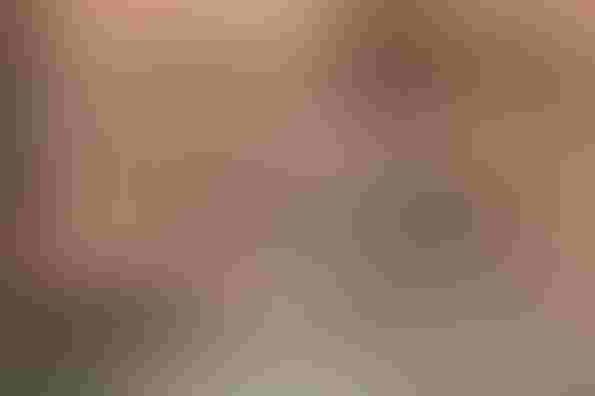 Strong variety meat exports helped offset lower volumes for beef and pork muscle cuts in October, according to data released by the U.S. Department of Agriculture and compiled by the U.S. Meat Export Federation (USMEF).
October pork exports were down 2% in volume (182,363 mt), but still achieved a 5% increase in value ($567.2 million). These results were also bolstered by strong variety meat exports, which were up 24% in volume (51,440 mt) and 23% in value ($101.9 million) from a year ago. Pork muscle cut exports were down 10% in volume (130,923 mt), but increased 2% in value to $465.3 million.
Through the first 10 months of 2014, pork export volume was 4% higher than a year ago at 1.83 million mt. Export value is on a record pace, up 13% to $5.61 billion.
October beef exports were up 2% from a year ago to 109,858 metric tons (mt), while export value was a record-high $687.1 million – up 22% from a year ago. Muscle cut volume was down 2% to 76,472 mt, but still increased 19% in value to $596.5 million. Variety meat exports increased 14% in volume (33,386 mt) and 39% in value ($90.6 million).
For January through October, beef export volume was up 3% from a year ago to just over 1 million mt. Export value reached $5.87 billion – 15% ahead of last year's record pace.
USMEF President and CEO Philip Seng said that while the slowdown in muscle cut volumes is concerning, October results were solid overall.
Seng added that the October results serve as a reminder of the importance of variety meat exports to the U.S. meat and livestock industries.
October pork exports equated to 24% of total production, which was steady with last year, but just 18% of muscle cut production – down from 20% in October 2013. For January-to-October, exports equated to 27% of total production (up from 25.6%) and 22% for muscle cuts (up from 21.5%). Export value per head slaughtered was $56.99 in October (up 10% from a year ago) and $63.63 for January-October (up 19%)
Exports to leading volume market Mexico continue to shine, with January-October volume reaching 563,601 mt – up 12% from a year ago. Export value was up 35% to $1.3 billion – already breaking the full-year value record ($1.22 billion) set in 2013. Since the USMEF launched efforts to bolster overall pork consumption in Mexico in 2011, demand has increased significantly and exports are on pace to set a new volume record for the third consecutive year.
Other January-October pork highlights include:
After a down year in 2013, exports to Korea have rebounded. Export volume was up 42% to 108,187 mt, while value increased 64% to $345.4 million.
Led by export growth to Colombia, exports to the Central/South America region remain on a record pace, increasing 7% in volume (99,349 mt) and 19% in value ($277.4 million) from a year ago.
Muscle cut exports to leading value market Japan were down 4% in volume (328,338 mt) but value was steady with last year at $1.54 billion. As noted above, Japan is one of the markets in which large volumes of relatively inexpensive European pork have limited U.S. growth.
U.S. lamb exports continue to recover from a slow start in 2014, achieving a year-over-year increase for the fourth consecutive month. January-October exports were still down 15% in volume (8,956 mt) and 1% in value ($23.5 million), but posted solid growth in the Caribbean, the United Arab Emirates, Panama and the Philippines.
Lamb muscle cut exports were 5% below last year's pace in volume (2,432 mt), but increased 7% in value to $14.3 million.
Complete January-October export totals for U.S. beef, pork and lamb are available from the USMEF.
Subscribe to Our Newsletters
National Hog Farmer is the source for hog production, management and market news
You May Also Like
---