U.S. pulled pork pulls in international consumers
U.S. pulled pork pulls in international consumers
Along with its place as a featured barbecue dish at the center of a plate, pulled pork can also be found on pizzas and in sandwiches, tacos, burritos and tamales.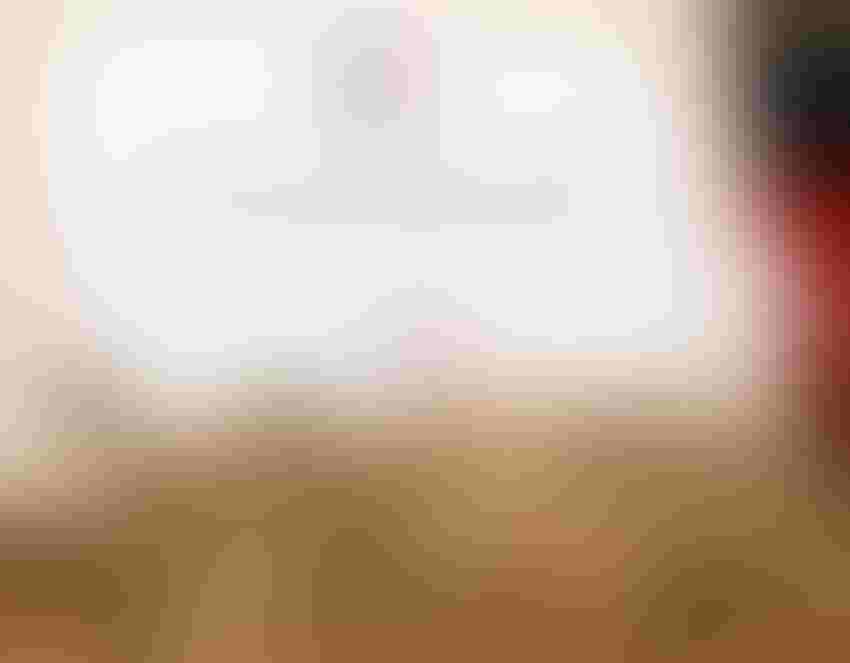 U.S. Meat Export Federation
The U.S. Meat Export Federation is highlighting the versatility and diversity of pulled pork to further create global demand for U.S. pork by promoting its attributes and working with key influencers to customize the product to fit the unique tastes of local consumers in several international markets.
Those consumers are being introduced to new and innovative ways of enjoying U.S. pulled pork.
Along with its place as a featured barbecue dish at the center of a plate, pulled pork can also be found on pizzas and in sandwiches, tacos, burritos and tamales. In each of these forms, it can be found on restaurant menus from South Korea, Japan, the Caribbean, Mexico, South America and a growing number of other countries.
"The pulled pork concept is exciting because, although we introduced it several years in some of the markets where USMEF works, it is gaining a whole new level of momentum with the addition of new recipes and menu ideas," said Greg Hanes, USMEF vice president for international marketing programs. "Meanwhile, in other markets where pulled pork is relatively new, there is strong interest in the concept and an unlimited number of ideas on what can be done with pulled pork. This bodes well for increasing consumption of U.S. pork in those key markets."
While there is no definitive description of pulled pork, it generally refers to a cut of pork being cooked slowly at low temperatures, allowing the meat to become tender enough so that it can be "pulled" or easily broken into individual pieces. U.S. pork shoulder butt has traditionally been the cut used to produce pulled pork, but USMEF has educated chefs and consumers to use other U.S. pork cuts, including tenderloins, hams, briskets and picnics.
Hanes says the global potential for pulled pork is both exciting and unlimited.
"One of USMEF's strengths is that we rely on our staff in each individual market to plan and develop promotions and campaigns that are well-suited for specific items like U.S. pulled pork," says Hanes. "This 'on the ground' knowledge, combined with funding and additional insights from the National Pork Board and other sources, is what helps drive U.S. pork exports."
Here is a look at how USMEF has been promoting U.S. pulled pork in several international markets.
USMEF-Korea promoted U.S. pulled pork with educational seminars and a special online campaign.
South Korea
USMEF introduced an American barbecue concept in Korea in the late-1990s, but it was a little too early for the foodservice sector to fully recognize its potential, says Jihae Yang, USMEF director in Korea.
"Years later, we re-introduced low-and-slow American barbecue and the foodservice businesses became quite active with young restauranteurs who were educated in the U.S. or Korean-Americans who came into the market and opened restaurants of their own," says Yang. "USMEF had the first 'American Barbecue Week' promotion in 2015 and pulled pork was introduced as one of the main items under that theme. Since then, the concept has really taken off."
Earlier this year, USMEF supported Korean restaurants that were looking to expand sales of U.S. pork dishes by developing a video to demonstrate the proper preparation of pulled pork. Educational seminars and restaurant promotions have since followed.
In a separate promotion, USMEF launched the "I Want to Know the Taste of Pulled Pork" campaign with 10 restaurant chains at a total of 330 locations. The campaign aimed to make American barbecue made with U.S. pulled pork a common dish across Korea.
"The more we experienced such events, the more we are convinced that pulled pork has great potential to grow," says Yang. "Pulled pork has many advantages over other cuts used for barbecue. It uses Boston butt, which is very cost-effective and readily available. Also, pulled pork is versatile — it can be enjoyed not only as barbecue but also in Mexican food, pizza, sandwiches and on burgers."
U.S. pulled pork is now a popular item on the menus of Korea's Subway franchises.
"Prior to this year, Korean customers had never had pulled pork from a Subway outlet," Hanes explains. "But Subway recently launched a pulled pork sandwich at more than 300 Subway stores. USMEF conducted a three-month campaign using local celebrities to help draw customers into stores."
Koreans have also begun to use pulled pork as a pizza topping and companies that package and sell Home Meal Replacement meals are featuring it as a centerpiece.
Yang said education has been a big part of the push to increase sales of U.S. pulled pork.
"We really needed to increase awareness among consumers of what pulled pork is — and what we've learned is that the more consumers know about pulled pork the more they go out and look for it," she says. "Restaurant operators that feature pulled pork on their menus tell us they have a sense of pride because they are doing something different and special."
Even with all the recent attention, pulled pork is still considered a new concept in Korea that needs time and effort to reach its full potential, Yang says.
Japan
According to Takemichi Yamashoji, USMEF director in Japan, USMEF began introducing pulled pork in that market — the leading value destination for U.S. pork — about five years ago.
"It was a new item for us at the time, so USMEF-Japan took the approach that we should educate consumers and find ways to encourage them to taste pulled pork," Yamashoji says. "We started by developing recipes for retail outlets, and promoting pulled pork with the message, 'Please enjoy new deliciousness that we do not have in Japan,' which was a way of generating excitement and consumer interest. Then we shared ideas for preparing and serving pulled pork."
USMEF-Japan built a special Web page promoting U.S. pulled pork sandwiches and other dishes, including several targeting consumers focused on convenience. The staff also explored the use of additional U.S. pork cuts.
"Originally, pork butt was the cut used for pulled pork, but because the U.S. pork industry was working to sell more tenderloin, we introduced pulled pork from that cut as well," says Yamashoji. "We also thought outside the box by suggesting the packaging of pulled pork in a special steamer box that could be microwaved, which reduced cooking time and made pulled pork appealing to a wider range of customers. Most importantly, we continue to look at ways to utilize U.S. pulled pork and promote it aggressively in Japan. There is great potential here."
South America
While a large percentage of U.S. pork exported to South America continues to be raw material for further processing, pulled pork is being promoted and is getting significant attention from the hotel, restaurant and institutional sector.
This spring, USMEF worked with Colombia-based foodservice operator Alimentos Carbel to host a U.S. pork seminar that highlighted U.S. pork cuts that have great potential in the market: brisket bones, boneless loin, St. Louis ribs, boneless and bone-in ham and belly.
During that seminar, USMEF chef Nicolas Diaz prepared U.S. pork crown roast, slow-cooked bellies and pulled pork made from ham. Soon after, USMEF conducted a cooking demonstration in Peru for retail buyers and distributors during which Diaz used U.S. pork brisket bone and riblets to create pulled pork sandwiches.
"We introduced the concept in Peru in 2016, demonstrating pulled pork to Peruvian restaurant owners and the media to create awareness of the product as an option for the foodservice sector," says Jessica Julca, USMEF representative in South America. "Since then, we have promoted the concept in Cali, Bogota and Medellin in Colombia. We believe there is room to grow U.S. pork in South America with this item and we continue to promote it as an affordable option for all types of menus."
South America is very different from the Asian markets like Japan and South Korea because consumers here have very traditional thoughts about pork and how it is prepared, cooked and served, Julca notes.
"However, the more we work to introduce new ideas for U.S. pork, the more accepting people and businesses become," she says. "The secret is to get people — chefs, restaurant managers, foodservice managers and, of course, consumers — to try it. Pulled pork is definitely an item that can help increase sales because there are so many different ways to serve it."
Mexico
Similar to those in South America, Mexican consumers have well-established preferences for traditional pork dishes.
"But we are seeing changes, whether it be the new 'pork wings' concept we introduced a year ago or something more general like pulled pork," says Gerardo Rodriguez, marketing manager for USMEF in Mexico, Central America and the Dominican Republic. "USMEF is taking a few different approaches with pulled pork, because each has great potential. We have promoted pulled pork in traditional Mexican dishes, but we also introduced new menu concepts using pulled pork. We are giving consumers more choices and that is key in this region."
A USMEF promotion that achieved success in the Mexican market was an online campaign that specifically promoted pulled pork in tamales and sandwiches. The promotion also included brief videos to help consumers become more comfortable cooking pork.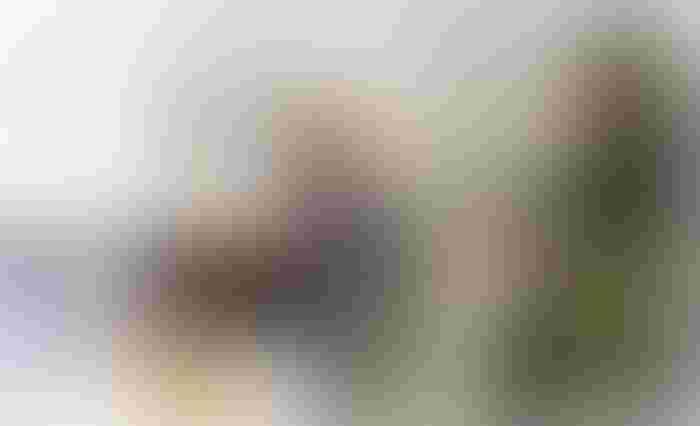 For several years, U.S. pulled pork has been a popular item for buyers attending Foodservice Australia — one of the country's largest food trade shows.
Oceania
Foodservice Australia, a major food and hospitality event, turned out to be an ideal — and timely — platform to promote U.S. pulled pork, according to Sabrina Yin, USMEF director in the ASEAN region who also oversees activities in Australia and New Zealand.
"Many competitors to U.S. pork were also offering samples of pulled pork at their respective booths this year, but visitors that tried U.S. pulled pork overwhelmingly preferred the U.S. product," says Yin. "We received many favorable comments throughout our samplings. The key takeaway was that pulled pork's popularity is spreading across markets, and competitors to U.S. pork are recognizing this, too. So, offering samples of pulled pork at Foodservice Australia to back up what we are saying about U.S. pork's superior taste was very important. When it comes to an item like pulled pork, we want to continue to stay ahead of the game, so to speak."
Caribbean
Pulled pork has a long and varied history in the Caribbean market, which has a foodservice sector dominated by hotels and restaurants catering to tourists.
"We are promoting pulled pork in all sorts of ways and always looking for new ideas that will appeal to foodservice professionals and their clientele," says Liz Wunderlich, USMEF representative in the Caribbean, who noted that U.S. pork butt is used extensively for pulled pork in the region.
Wunderlich adds that USMEF has been hosting barbecue teams for 15 years with pulled pork as a key component, so chefs and foodservice operators in the region are familiar with the flexibility and versatility of pulled pork.
"The beauty of pulled pork is it can go from street food in a jerk stand to upscale dining," says Wunderlich. "Premier hotels put it on their lunch menus as a slider, while exclusive boutique restaurants might create three pulled pork applications out of one butt: pizza, sliders, and a wedding appetizer they call the 'mighty cone.'"
USMEF continues to educate new young chefs in the Caribbean about pulled pork through the culinary school programs and barbecue competitions.
"We want to get pulled pork on more restaurant menus, build further on its popularity and work on menu ideation for 'beyond the sandwich,'" says Wunderlich.
Pleased with the success of its U.S. pulled pork efforts, USMEF's work to further increase demand for the product is not slowing down.
"The great thing about pulled pork is that consumers in each market have specific tastes and USMEF staff on the ground in these markets have helped create dishes to match those tastes," says Hanes. "The versatility of pulled pork lets us expand upon those dishes and use a wider range cuts to make pulled pork. This is a good example of how USMEF educates people around the world about the quality and value of U.S. pork."
Subscribe to Our Newsletters
National Hog Farmer is the source for hog production, management and market news
You May Also Like
---