U.S. pork shines in fiercely competitive Korean market
U.S. pork shines in fiercely competitive Korean market
Korea's appetite for pork is surging, as per capita consumption in 2018 reached 64 pounds — up 35% since 2011.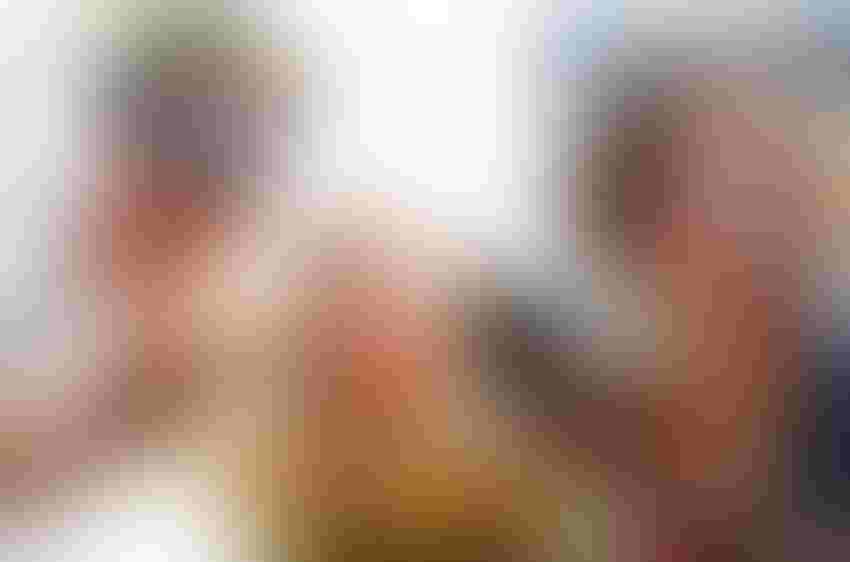 A Korean family enjoys U.S. pork sausages at "Picnic on the Bridge" in Seoul.
U.S. Meat Export Federation
Although 2018 export data are only available through October, U.S. pork exports to South Korea have already shattered previous records. Exports reached 191,610 metric tons valued at $538.4 million — up more than 40% year-over-year in both volume and value.
The previous full-year export records (188,307 mt valued at $497 million) were set in 2011 under very different circumstances. At that time, South Korea was battling a rash of foot-and-mouth disease outbreaks, leading to the culling of about one-third of its domestic swine herd and very tight supplies of domestic pork. In 2018, Korea's pork production edged higher and imports increased from Korea's other main pork suppliers — the European Union, Canada and Chile. But the U.S. share of Korea's total pork imports still increased dramatically in 2018 (through November), jumping from 31 to 35%.
Korea's appetite for pork is surging, as per capita consumption in 2018 reached 64 pounds — up 35% since 2011. Most U.S. pork enters Korea at zero duty under the Korea-U.S. Free Trade Agreement and will continue to enjoy duty-free status under the recently revised version of this agreement.
"The Korean market currently has abundant supplies of both domestic and imported pork, but U.S. pork is achieving tremendous growth," notes Jihae Yang, U.S. Meat Export Federation director in Korea. "Demand is very robust, especially for pork items that offer both quality and convenience for busy consumers, many of whom are in single-person households."
Most of the U.S. pork exported to Korea consists of frozen muscle cuts destined for further processing. However, U.S. exporters are rapidly expanding the range of items shipped to Korea to include chilled pork, finished processed pork products and pork variety meat. Recent USMEF promotional activities, funded through support from the USDA Market Access Program and the National Pork Board, showcasing these products include: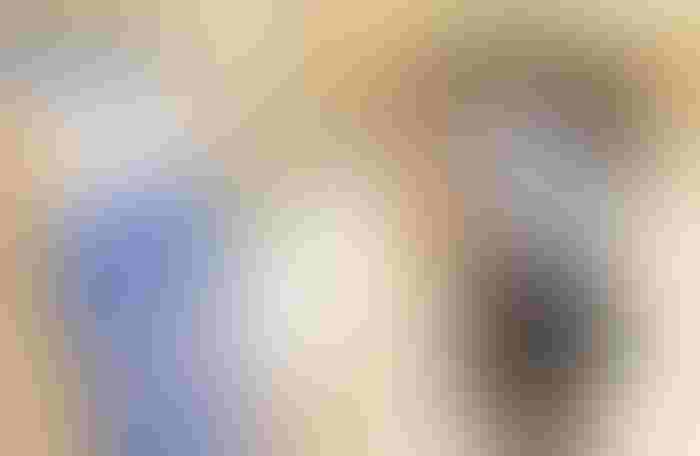 Prospective buyers learn about U.S. chilled pork and processed pork products at a USMEF seminar on South Korea's Jeju Island.
• Chilled pork and processed pork items were featured at a USMEF seminar on Jeju Island, one of Korea's most popular tourist destinations. The seminar attracted many foodservice professionals from the area's restaurant and hospitality sectors, as well as U.S. suppliers interested in growing their presence on Jeju Island.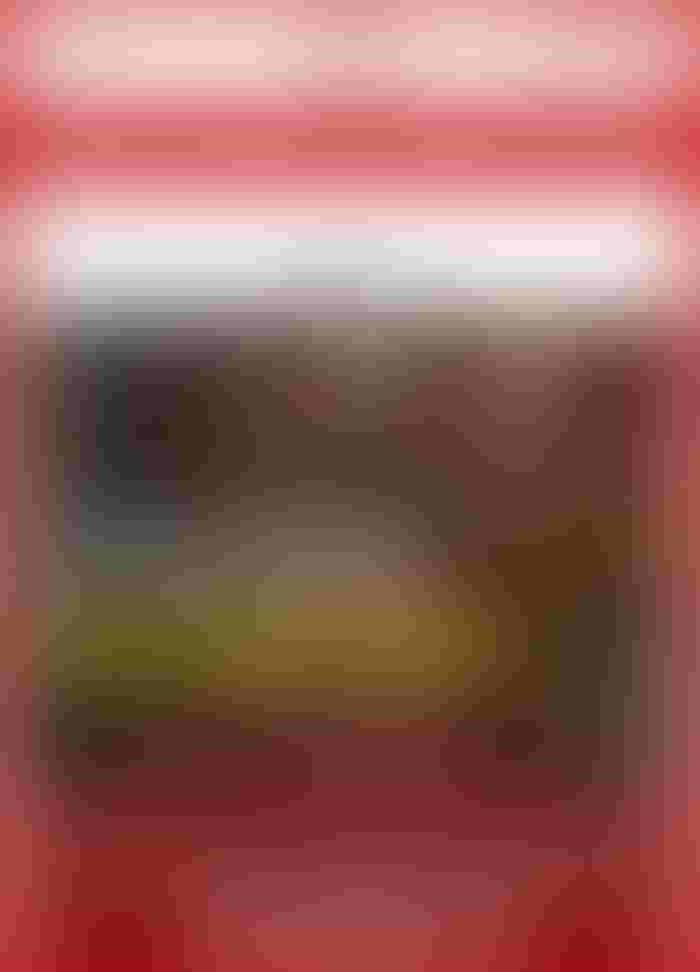 U.S. pork was featured in a promotion on FoodJang, Korea's leading online platform for home meal replacement items.
• Following the introduction of high-end U.S. pork — including U.S. Berkshire and Duroc pork — through the 2018 Seoul Food Show, the USMEF conducted Berkshire pork promotions with e-commerce companies catering to different target audiences. MeatBox, a business-to-business e-commerce platform linking suppliers to buyers such as butcher shops and restaurants, held a promotion offering small-portion packs for trial purposes. FoodJang, a specialized online meat shop and leading platform for home meal replacement items, also featured a U.S. Berkshire promotion.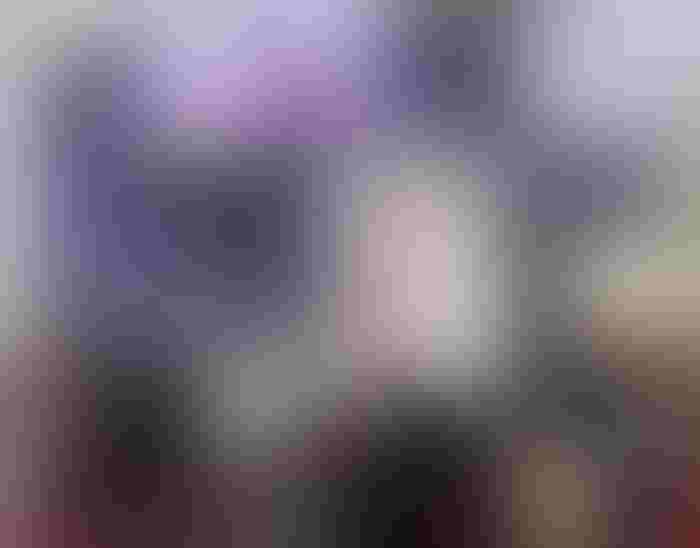 U.S. processed pork products were a popular attraction at the 2018 Seoul Cafe Show, the largest cafe industry trade show in Asia.
• South Korea's capital city was the venue for the 2018 Seoul Cafe Show, the largest cafe industry trade show in Asia, where the USMEF encouraged bakery and cafe operators to include U.S. processed pork products on their menus. USMEF's booth featured tasting samples of U.S. pulled pork, ham, sausage and bacon.
• Recognizing the growing popularity of craft beer in Korea, the USMEF introduced U.S. pork sausages as a perfect paired snack at "Beer Week Seoul," an event that attracts thousands of young Korean professionals. Beer Week Seoul participants have purchasing power and enjoy exploring cultural and food experiences, and they are not shy about sharing their experiences on social media. Thousands of photos of U.S. pork sausage were posted to popular social media sites during Beer Week.
• U.S. pork sausages were highlighted by the USMEF at a special "Picnic on the Bridge" event at the 2018 Seoul Food Festival in South Korea. This innovative sampling promotion was designed to showcase the unique quality and flavor of U.S. pork sausages to more than 60,000 people who visited the event.
• The USMEF used social media to promote U.S. pork sausages to young adult Korean consumers as a delicious, quality snack at Seoul's Waterbomb Festival. The USMEF distributed samples of Johnsonville and Oscar Mayer sausages to about 10,000 booth visitors at the festival. The event attracted more than 60,000 people — mostly young adults ages 20 to 30.
"These are just a few of the great venues that allow USMEF and our member companies to interact with Korea's industry professionals, and often directly with consumers, to highlight the outstanding versatility and value of U.S. pork products," Yang says. "Many of these events specifically target a younger demographic as we seek to expand the customer base for U.S. pork in the next generation."
Bright spot for pork variety meat exports
Following a record performance in 2017, global exports of U.S. pork variety meat pulled back to some degree in 2018 due in part to retaliatory duties imposed by China, the largest destination for these products. But Korea decidedly bucked this trend, as January-October variety meat volume to Korea — including items such as bungs and feet — increased 69% year-over-year to 12,306 mt, while export value surged 84% to $38.1 million. Korea was the third-largest value market for U.S. pork variety meat in 2018, trailing only China/Hong Kong and Mexico. It ranked fifth in export volume, following China/Hong Kong, Mexico, the Philippines and Canada.
Source: U.S. Meat Export Federation, which is solely responsible for the information provided and is wholly owned by the source. Informa Business Media and all its subsidiaries are not responsible for any of the content contained in this information asset.
Subscribe to Our Newsletters
National Hog Farmer is the source for hog production, management and market news
You May Also Like
---