Two takeaways from National Pork Industry Conference
Two takeaways from National Pork Industry Conference
Are we doing everything we can as an industry to keep African swine fever out of the United States?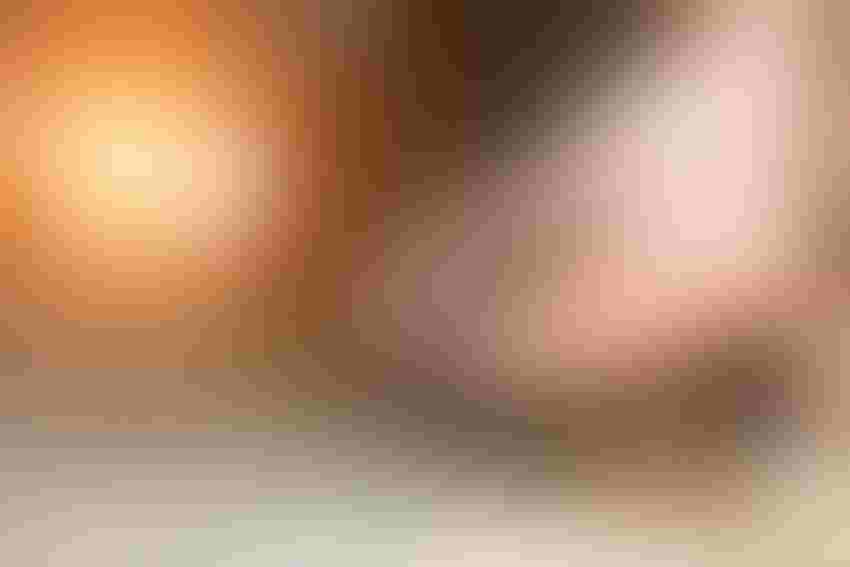 zhaojiankang/iStock/Getty Images
I spent last week in attendance at the National Pork Industry Conference meeting at the Kalahari Waterpark and Conference Center in Wisconsin Dells, Wis. They had a full house there, with almost 1,000 registered attendees. The lineup of speakers was first class again this year. Sessions covered almost every topic you'd ever need being in the swine industry. This year they had two main sessions going at the same time part of the day on Tuesday plus several breakout sessions as usual. As expected most of the discussion, presentations and late night talk centered around African swine fever, China and trade opportunities.   
Can we be doing more to keep ASF out of the U.S.?
There was plenty of great information at this year's conference. However, to me there were two key takeaways. The first had me wondering if we are doing everything we can as an industry to keep ASF out of the U.S. The presentation was titled "What are we doing to Mitigate African Swine Fever & Other Foreign Animal Disease (FAD)?" 
A panel of highly respected veterinarians in the industry consisting of Scott Dee, Pipestone Veterinary Clinic, Dave Pyburn, National Pork Board, Paul Sundberg, Swine Health Information Center and Liz Wagstrom, National Pork Producers Council discussed the ability of a foreign animal disease being present and spread in a way we haven't seen before. Is it possible for ASF to be present in raw materials, survive transport and transmit to healthy animals via feed? Since the majority of our vitamins and minerals are sourced from China this is something every producer should be concerned with. As recently as 5 years ago it was proven that porcine epidemic diarrhea virus could be transmitted via feed and there's still speculation on how it was introduced into the U.S. swine herd.
First, I would like to thank Dr. Scott Dee for sharing his presentation with me on the research being conducted to test the survivability and transmission of a FAD in feed. His research centers on utilizing feed additives to mitigate the transmission of a FAD to a live hog. He is currently conducting tests with products from several companies to determine their effectiveness.
The live viruses used in this test are PED, porcine reproductive and respiratory syndrome and Seneca Valley A. As of this time, test results have not been published and I will leave that to the professionals to release once they have a level of confidence in their findings. However, the observations made to date are promising that a feed mitigation strategy can help reduce the transmission of a disease via feed consumption and reduce storage time needed for feed additives once they arrive in the U.S.
I believe we need to continue to support industry efforts to find ways to protect our industry. We all rely on exports to be profitable. With the continued need to export 30% of our product, I urge every producer to look for ways to help mitigate entry of a FAD into the U.S.
China's impact on the global pork economy
My second key takeaway is from a presentation by Brett Stuart from Global AgriTrends. Brett had some of the best information I have seen on China and the impact on ASF in China. Brett's presentation made perfect sense regarding why China has had record amounts of pork in cold storage.
Initially China's policy on ASF was to indemnify pork producers hit with ASF. These funds were to come from their respective local governments. However, with the rapid spread of the disease, the need for funding rapidly outpaced funding sources. The only recourse for farmers in China is to take every hog to market immediately, regardless of size. They are able to accomplish this based on the overabundance of packing capacity they have in the China. Once the breaks in China subside, slaughter in China will be reduced dramatically. Based on reports of the sow herd being reduced anywhere from 30% to 50% or more, there simply isn't enough available pork for export in the world to fill the needs of China. This will provide an opportunity for the U.S. hog producer, but we just need to wait for that opportunity and do everything we can to make sure we keep ASF out of the U.S. in the meantime.  
Interest rates move lower
If you currently have all variable rate pricing on your debt, now might be the time to look at locking in lower rates. Everyone is looking for the Federal Reserve to reduce interest rates at least 25 basis points during their next meeting. Looking at low unemployment and inflation, rates have been held in check and if the Fed lowers the Fed Funds rate that might be the only downward move we see this year. Right now, long-term rates are inverted with short-term rates, meaning you can lock in a long-term rate lower than current variable rates. In the current rate environment the seven-year rate is bringing the biggest value. If you are open to long-term interest rate exposure now is the time to assess and mange that risk.
Steve Malakowsky is a senior swine lending specialist, with over 21 years of experience at Compeer. For more insights from Malakowsky and the Compeer Swine Team, visit Compeer.com.
Source: Steve Malakowsky of Compeer Financial, who is solely responsible for the information provided, and wholly owns the information. Informa Business Media and all its subsidiaries are not responsible for any of the content contained in this information asset.
Subscribe to Our Newsletters
National Hog Farmer is the source for hog production, management and market news
You May Also Like
---