The Maschhoffs' virtual experience opens pork production to public
The Maschhoffs' virtual experience opens pork production to public
The Maschhoffs unveiled its Farm-to-Table Experience, an interactive digital tool intended to explain the process of raising a pig from start to finish.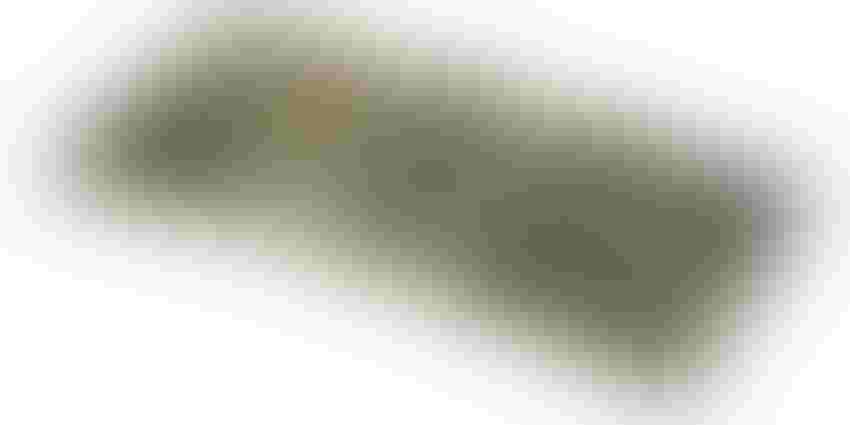 Charlie Meier realizes he is fighting an uphill battle, as he is one of two active farmers in the Illinois state legislature. "A lot of my colleagues don't understand agriculture," says Meier, who has represented the 108th District since January 2013. "They don't understand what I did last Sunday … they don't understand the care livestock producers give their animals."
What Meier did last Sunday was save his cows from a burning barn; a fire that began in round hay bales. "I called the fire department when I saw smoke coming out of the barn," he relates. "I told them that I had to go, and they said I couldn't, they needed to keep me on the line. I told them that I would keep the line open with the phone in my pocket, but I had to get my cows out of the barn. They said, 'you are not going into that barn.' I told them, 'yes, I am.'"
That he did, and he was able to get all of his cows out of the barn.
This isn't a story of Meier's bravery, or what some may question as his sanity, but rather it's an age-old story of what lengths livestock producers will go to to care for the animals under their watch. Those stories, however, fall on deaf ears with the general populace who feel farmers are only in livestock production for profits.
Meier shares his story as part of an Aug. 1 program held at The Maschhoffs headquarters near Carlyle, Ill., where the hog production company unveiled its Farm-to-Table Experience, an interactive digital tool intended to explain the process of raising a pig from start to finish.
"The interactive nature of this tool provides the user the chance to be in control of their experience," says Josh Flint, The Maschhoffs associate director of Communication and People Projects. "With this Farm-to-Table Experience, users can gain a deep understanding of how we produce enough pork to feed 16 million people each year. We are extremely pleased with the result and are looking forward to seeing the value this map brings to our business as well as the pork industry."
Flint walked stakeholders and supporters through a virtual tour of the Farm-to-Table Experience, which is in a sense, as road map that a pig will travel through the production chain, starting at the boar stud and gilt development unit, all the way through to the grocery store and the export markets.
The "north" side of the road highlights the production process while the "south" side of the road focuses on the functions that support raising high-quality pigs. The user can drag to different "hot spots" on the map to click in and learn more. Each spot has an explanation of the area as well as corresponding pictures and captions to tell the full story. This interactive set-up enables the user to get as in-depth as they want to learn about the process.
"Today, less than 2% of the U.S. population is working in agriculture," says Bradley Wolter, president of The Maschhoffs. "Many people have no connection to who produced the food they eat. The map will serve as a tool on The Maschhoffs' website for consumer audiences to learn more about what goes into raising the pork they buy. We have a huge opportunity to share our story with consumers, and it's one to be proud of."
Pork producers like The Maschhoffs have been large contributors to the growth of the industry over the last 50 years. According to the National Pork Board, U.S. pork production has nearly doubled in that timeframe while using 78% less land and 41% less water per pound of pork produced — reducing the carbon footprint by 35%. Advancement in areas like genetics, nutrition and resource management have been large contributors to this.
"Even if you work in a barn every day, you likely don't realize all the support functions that make it possible to raise a pig such as feed mills, health services, nutrition, environmental services, accounting, animal care, marketing and logistics, etc.," adds Wolter. "The Farm-to-Table Experience brings all these functions together to provide a 'big picture' explanation on how The Maschhoffs raises pigs."
Jennifer Tirey, executive director of the Illinois Pork Producers Association, sees how this tool will be helpful to inform the consuming public of modern pork production practices, but also Meier's ag-distant colleagues. "Transparency is important in pork production, and this is a great tool to open up production practices to the public," she says. "We need to balance the economics story with the compassionate story of how much our producers care," exemplified my Meier's story from above.
The Maschhoffs has welcomed on-site farm tours, and Flint does not see this virtual experience replacing those visits, merely opening more of The Maschhoffs farms to more people. "Through this you get to visit four farms," he says. "To do that in person it would take all day to travel, and you would have two showers at each site, and due to biosecurity, you would not be able to visit that many farms in the same day. … we prioritize prevention over treatment."
On-farm visits, of course with biosecurity measures adhered to, just can't be replaced allow visitors to get the farm experience, and to interact with the caregivers. "You can't convey the passion of the caregiver, and the lengths to which will go to protect the animals and make sure they are comfortable," Flint says. "You can see and talk to the person who stayed in the barn all night through a storm to care for the animals. … you just have to see that in person."
But, not everyone is able to make it to a farm, so The Maschhoffs hope that this virtual tool will satisfy the appetite for pork production knowledge by the consuming public.
To view the map and to learn more about The Maschhoffs, visit TheMaschhoffs.com/Process.
The Maschhoffs LLC is a hog production company headquartered in Carlyle, Ill. The company has over 100 years of hog production experience, and is the largest family owned hog producer network in North America, with nearly 215,000 sows and market hog production sites in nine states. The company has approximately 1,200 employees who, along with about 500 independent farm partners, focus on creating environmentally and economically sustainable hog production systems. Each year, the company raises enough hogs to provide pork to more than 16 million consumers. The company, through a wholly owned subsidiary, also sells branded pork products to retailers, processors and foodservice operators under the Maschhoff Family Farms brand label. Visit TheMaschhoffs.com for more information.
Subscribe to Our Newsletters
National Hog Farmer is the source for hog production, management and market news
You May Also Like
---