Surge of EU pork into Asia shows no sign of subsiding
Surge of EU pork into Asia shows no sign of subsiding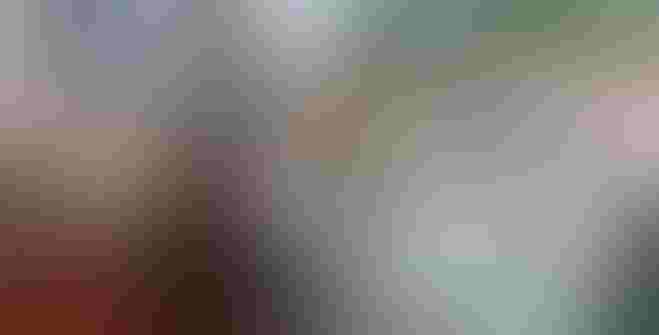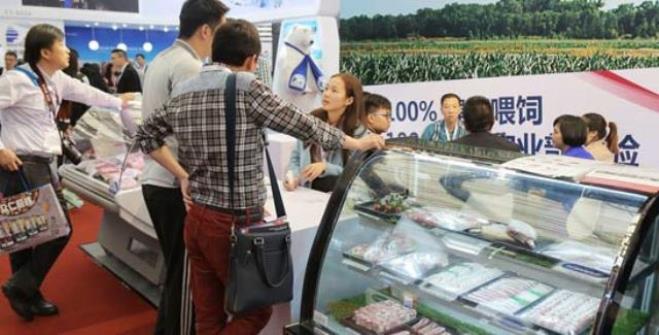 <p>USMEF&rsquo;s Shanghai office recently hosted a meeting of the U.S. Meat Traders Club and promoted U.S pork at the 2015 SIAL Shanghai Food Show.</p>
More than 16 months have passed since the European Union's pork industry lost access to Russia – traditionally its largest export market – due to findings of African swine fever in some EU member states. In recent years Russia had taken annual volumes approaching – and sometimes exceeding – 500,000 metric tons of EU pork and 250,000 mt of pork fat. Similar to the manner in which Mexico offers an important, nearby market for U.S. pork, Russia was a critical, mainstay destination for the European pork industry.
In addition to the ASF-related impasse, EU pork is also banned from the Russian market due to the embargo Russia imposed on a wide range of EU (and American, Canadian and Australian) products in August 2014, in retaliation for economic sanctions related to the ongoing conflict in Ukraine. Because trade was already suspended, the embargo did not have any immediate impact on Russia's pork imports from the EU. However, it now represents another significant obstacle blocking the return of EU pork to Russia.
The EU's global pork and pork variety meat exports increased only slightly in 2014 (2.75 million mt, up 1%), but it is noteworthy that they did so despite the complete loss of the Russian market from February through December. With the closure of Russia having a dampening effect on EU pork prices and the weak euro further enhancing competitiveness, European exporters redistributed large volumes to key Asian destinations. Exports grew substantially to Japan (337,655 mt, up 35%), South Korea (229,345 mt, up 98%), the Philippines (163,521, up 94%) and Taiwan (43,132 mt, up 306%) last year. Exports also increased to China/Hong Kong (1.19 million mt, up 7%), where the EU's share of the imported pork market climbed from 59% in 2013 to 64% last year. Momentum continues to build in most of these markets in 2015, with EU exports through March (687,544 mt) running another 12% ahead of last year's pace.
Pork opportunity in Asia
At a recent meeting of the U.S. Meat Export Federation Pork and Allied Industries Committee, USMEF staff members from key Asian markets provided examples of how the expanded presence of EU pork has intensified competition.
USMEF-Korea Director Jihae Yang noted that suppliers from Germany and Spain have been especially aggressive in expanding the range of pork cuts they target toward Korea. While they used to focus almost exclusively on supplying single-ribbed bellies, large volumes of picnics and collar butts are now being shipped to Korea – creating more head-to-head competition with U.S. pork, especially in the processing sector. Despite these factors, U.S. pork continues to perform well in Korea, but increasing buyer loyalty among Korea's pork processors is more important than ever. This will be one of the top priorities addressed this summer through supplemental funding from the Pork Checkoff. The supplemental funding will also bolster efforts to promote U.S. pork to the Korean barbecue restaurant sector – a key purchaser of collar butts.
In Japan, the U.S. industry has enjoyed a longstanding advantage of supplying chilled pork – something the EU cannot offer due to the distance involved. But recently European suppliers have aggressively marketed frozen-then-thawed pork at retail, positioning it as a lower-cost alternative to chilled pork. For this reason, another key strategy supported by the supplemental Pork Checkoff funding is the promotion of "fresh, never frozen" U.S. pork to Japan's leading retail chains.
Another important factor to watch in the Japanese pork market is the status of Japan's trade negotiations. While somewhat overshadowed by the Trans-Pacific Partnership, the EU and Japan recently completed their 10th round of free trade agreement talks and have committed to completing these negotiations by year's end. While the EU-Japan trade talks have not attracted much press coverage in the United States, the potential impact on pork trade is substantial. The euro has lost nearly 20% of its value versus the U.S. dollar over the past year, and the yen is also in a weakened state. Any reduction in the duties paid on Japan's imports from the EU will further strengthen EU pork's competitive position in the Japanese market.
Export data source: Global Trade Atlas             
Subscribe to Our Newsletters
National Hog Farmer is the source for hog production, management and market news
You May Also Like
---