Supply issues affect pork producers in 2015
Supply issues affect pork producers in 2015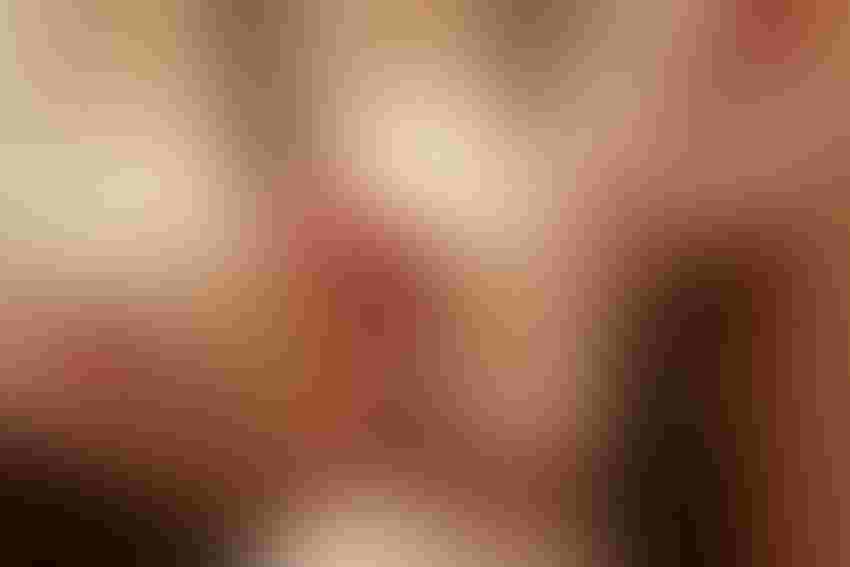 During the past 60 days cash hog prices moved up seasonally from lower $60s, in early April, to low $80s, in mid-May, only to stall out since that time and trade a narrow range in the low $80s. While the market move provided some positive margins, following a disappointing first quarter, over the past four weeks the outlook has caused a decline in futures prices for August, October and December by $7-$8 per hundredweight. This move erases a lot of optimism for 2015 at this point. Current futures prices would indicate some significant losses for later this year and early 2016.  Those levels would specify losses in that period of $15 per head or more, grounded on basis expectations for that period.
Demand is holding up well. Despite USDA scanner data showing a deliver in retail prices from 12 months ago, pork prices are still higher than they ever were prior to April of 2014. Export volume, while very soft early this year, is actually up over April 2014 volumes. This is a good indication that we are recovering from the West Coast port issues that caused slowdowns earlier this year. Some reduction in the U.S. dollar index in the past 30 to 60 days has helped, but cheaper pork is filling the containers and finding its way to the marketplace. This makes it clear that the industry is dealing with a supply issue.
The supply issue is twofold. First hog slaughter numbers are higher than the market expected. This has been the case since early 2015 and continues into the second half of June. Year-to-date hog slaughter has been 6.90% higher than last year with pork production at 6.5% higher. Many would not be surprised by that increase given last year's porcine epidemic diarrhea virus challenges. However, when you compare year-to-date slaughter to 2013, we are up 3.5% and pork production at 6.5%. Those numbers are surprising and indicate robust expansion over the past two years. 
Much of that expansion, in my opinion, was internal. Producers who had available gestation space, increased breeding targets and reduced weaning ages to push more pigs through the system when they were at risk for PEDV. This was done to keep the growers full when, or if, PEDV flared up again. When that did not happen for many, those additional litters and pigs added greatly to the slaughter numbers. The question is whether producers dial back the reproductive farms, increased weaning age and reduced numbers. 
The second issue related to supply is the total meat supply. Meat supply is up, even with beef production year-to-date being off by 4.95%. In addition to added pork supplies, broiler production is up 6.8% and turkey production is up 1.7%. 
Pork producers are in the best shape ever to withstand headwinds in the industry, but there is expansion in the industry that has not marketed a pig yet. I hope that my internal expansion assumptions are correct. If not, we will likely continue to have supply issues.
Kent has more than 30 years of experience in the swine industry and serves as the swine team leader for AgStar Financial Services. For more insights from Kent and the AgStar Swine Team, including their weekly video Hog Blog, visit AgStaredge.com.
Subscribe to Our Newsletters
National Hog Farmer is the source for hog production, management and market news
You May Also Like
---