Seaboard Triumph Foods pork processing plant operations to start
Seaboard Triumph Foods pork processing plant operations to start
Long-awaited pork processing plant, set to open Sept. 5, will process 10,000 market hogs a day once one full shift is operational.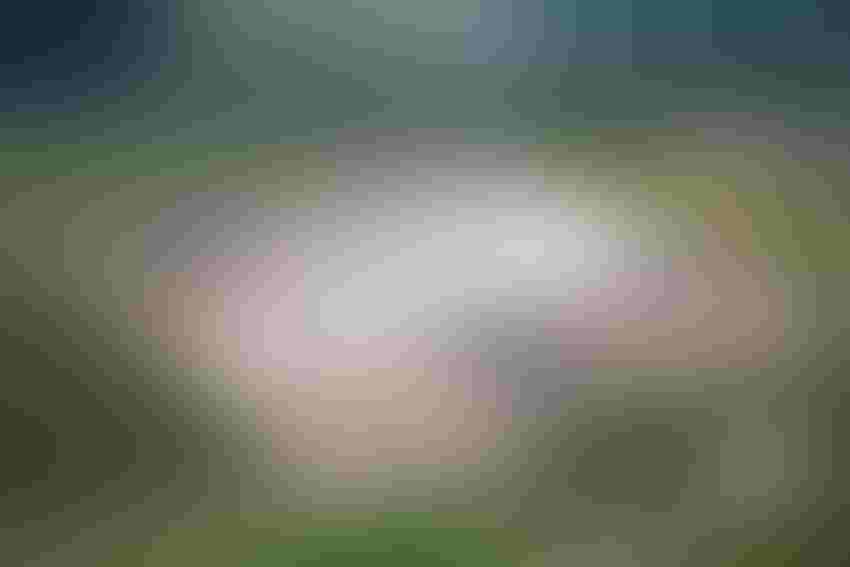 Aerial shot of the Seaboard Triumph Foods pork processing plant in Sioux City, Iowa.
Seaboard Triumph Foods
Source: Seaboard Triumph Foods
Seaboard Triumph Foods will start operation of its new pork processing plant in Sioux City, Iowa, on Sept. 5. The facility will begin with one shift of commercial operations that will ramp up employment to approximately 1,100 employees once the shift reaches full production. At full one-shift capacity, the facility will process upwards of 10,000 head of market hogs a day.
Focused on high-quality, consistent, wholesome pork, the new pork processing facility will use robotics and innovative technologies to produce a full line of fresh pork products for retail, international, food service and further processing markets to help fill the increasing world-wide demand for pork. Seaboard Foods will market and sell the pork produced by the Sioux City plant under the PrairieFresh Premium Pork and Seaboard Farms brands. The plant will also supply Daily's Premium Meats with raw materials for its premium pork products, including raw and precooked bacon.
The plant opening marks a milestone for Seaboard Triumph Foods, a joint venture owned equally by Seaboard Foods and Triumph Foods, which was formed to construct a new pork processing facility in Sioux City. Seaboard Foods is a wholly-owned subsidiary of Seaboard Corp. with a pork processing plant in Guymon, Okla. Triumph Foods is owned exclusively by pork producers with a pork processing plant in St. Joseph, Mo. Seaboard Foods markets and sells pork products produced by both the Guymon and St. Joseph plants under the PrairieFresh Premium Pork and Seaboard Farms brands. Together, Seaboard Foods and Triumph Foods also own Daily's Premium Meats, which manufactures and distributes premium bacon products throughout the United States and internationally.
Approximately 30% of the market hogs at the Sioux City plant will be sourced from regional farmers who align with Seaboard Foods' and Triumph Foods' animal care and environmental stewardship practices, and share a common commitment to seeking a better way to produce wholesome pork. The remaining hogs will be supplied by Triumph Foods producer-owners and Seaboard Foods' farms.
Since site work began in late-September 2015, numerous local and regional contractors partnered with STF and its project design and construction management firm, Epstein, to build the modern fresh pork plant focused on food safety and efficiency to meet the growing demands of domestic and international customers. The pro-business environment, local and state leadership, ample regional hog supplies, and shovel-ready site made Sioux City the prime location to build this state-of-the-art facility.
Chief Operating Officer Mark Porter states, "We've seen great support from the community and local and state government. With their input and our focus on stewardship, the plant design includes modern odor control technologies, bioenergy solutions, and numerous environmentally friendly features.
"I couldn't be more proud of the new plant, our team and all the local and state partners that have helped bring this project to completion over the past two years," he adds. "We are excited to begin commercial operations and supply the most sought after pork products to our diverse global consumers."
Subscribe to Our Newsletters
National Hog Farmer is the source for hog production, management and market news
You May Also Like
---