Producers Push Back Against EPA Permitting
Producers Push Back Against EPA Permitting
In 1997, National Pork Producers Council officials helped with the establishment of national standards for environmental performance, out of which evolved a series of proposals, including the foundation for the current set of requirements for CAFOs, he says.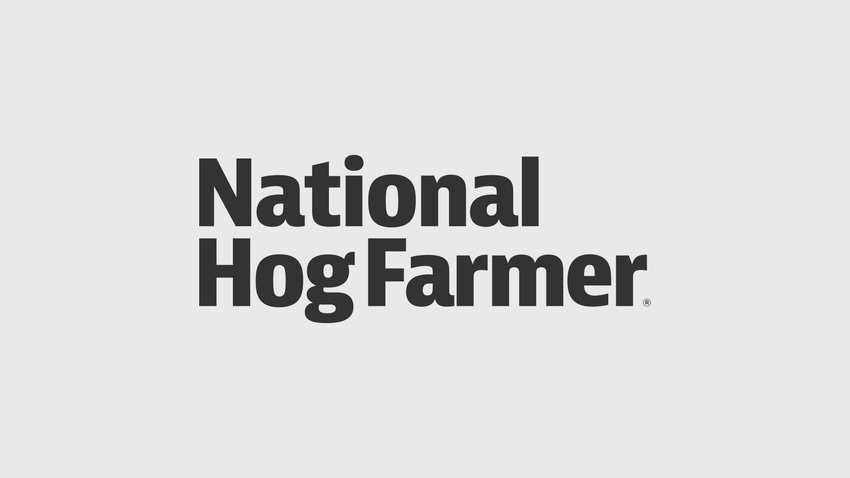 The pork industry has been an integral player when it comes to the development of the concentrated animal feeding operation (CAFO) rule, according to Tom Hebert, a longtime environmental consultant working for the pork industry.
In 1997, National Pork Producers Council officials helped with the establishment of national standards for environmental performance, out of which evolved a series of proposals, including the foundation for the current set of requirements for CAFOs, he says.
The national CAFO rules were issued in 2003, and NPPC has twice gone to court (2005 and 2008), both times winning major portions of their cases, requiring EPA to alter the rules to ensure that they are fair to pork producers.
"Now we pretty much have a well-defined CAFO rule where you don't have to get a National Pollutant Discharge Elimination System (NPDES) permit, provided there are no discharges, a rule that is tough but fair," Hebert states.
EPA's Tough Stance
That has meant it has been fairly straightforward for pork producers to meet the CAFO rule requirements. But EPA is taking an aggressive stance, suggesting that in order to determine if the CAFO rule is being properly implemented, all CAFOs really should get NPDES permits.
"EPA thinks requiring permits is their best chance of making sure that producers are adopting the right practices, and it gives them something visible to point to when the environmental community asks what the agency is doing to protect the environment relative to these CAFOs," Hebert says.
However, the problem with NPDES permits is that they add complications and can carry their own serious liabilities. With or without a federal permit, a CAFO needs to have good, basic manure management practices. But once you introduce a federal permit into the situation, you create strict and detailed specifications and extensive reporting requirements. For the permit holder, it can lead to "thousands of ways to be in violation of the Clean Water Act, even if there is no discharge," he stresses, "and this can create enormous liabilities in the event of a citizen suit.
"That's why pork producers fought so hard when the 2008 CAFO rule came out to challenge EPA's contention that producers had a duty to apply for an NPDES permit if they somehow fell under EPA's nebulous concept of 'proposing to discharge'," Hebert recalls.
Unfortunately, EPA has continued to push for Clean Water Act permits for CAFOs.
"The pork industry's position is that it is one thing to be aggressive, and it is another to be unfair, unreasonable and unrealistic, which is what many in agriculture are experiencing with the way that EPA is trying to ensure that producers get permits," Hebert says.
He cites as examples how EPA is characterizing as discharges things that really don't make any sense — such as dust blowing out of hog confinement units, manure in the tread of tires that end up in the farm site, and dairy silage bags stored out in the field that leak some liquid when opened. By identifying these so-called discharges, EPA can attempt to further coerce producers into getting an NPDES permit, he points out.
For their part, pork producers have a solid environmental track record of proper manure storage systems that can retain manure for an extended period of time, and have followed appropriate nutrient management plans.
Hebert notes that even more enforcement attention has been given to broiler operations, as well as dairy and beef feedlots, perhaps due to their regional location, as well as the strong manure management systems pork producers have implemented.
The challenge for EPA is the fact the agency lacks the staff and the expertise to carry out extensive regulation of CAFOs, Hebert points out.
Public Database
To help with personnel challenges and efforts to attract more CAFO permits, EPA is seriously contemplating proposing a "Section 308" rule in a few months that would require all CAFOs — whether or not they are discharging — to submit detailed information to EPA about their CAFO operation.
"This information would be put into a public database and made available for the public to review," Hebert says.
In defense of this proposal, EPA says if CAFOs are not getting permits, then the agency just doesn't know where all the CAFOs are, and officials can't determine the nature of the relationship between livestock operations and the water quality problems they are observing. EPA says it needs this database to achieve that goal.
But many livestock producers aren't buying that logic, thinking that the real reason for the proposal is so that the environmental community can search that database and look for CAFOs to bring citizen enforcement action against. The environmental community also sued EPA over the 2008 CAFO rule, and this Section 308 proposed rule is part of their settlement agreement with EPA. The agency insists that permits really provide a good educational tool to encourage farmers to do a better job of environmental management and improve impaired waterways.
But pork producers defend their record of environmental management, telling EPA "to stop treating permits as your indicator of success under the Clean Water Act," Hebert says. "Define success in a way that really matters for good, basic manure management — adequate storage with a good nutrient management plan and records to show systems are being used as designed."
That's been the record of the pork industry and it has served them well under the Clean Water Act, Hebert says.
However, he believes it is only a matter of time before EPA turns its attention back to the pork sector. That makes it doubly important for the agency to look at an alternative to their enforcement program in order to achieve compliance with sound manure management practices without the need for permits. And in the process, help train and educate EPA enforcement staff to respect biosecurity and other good industry practices when they are working around a livestock operation.
Hebert operates his own consulting firm, Bayard Ridge Group, LLC, based out of Washington, DC.
Subscribe to Our Newsletters
National Hog Farmer is the source for hog production, management and market news
You May Also Like
---