Pride in pork production
Pride in pork production
Minneapolis butcher brings traditional salumi to Midwest.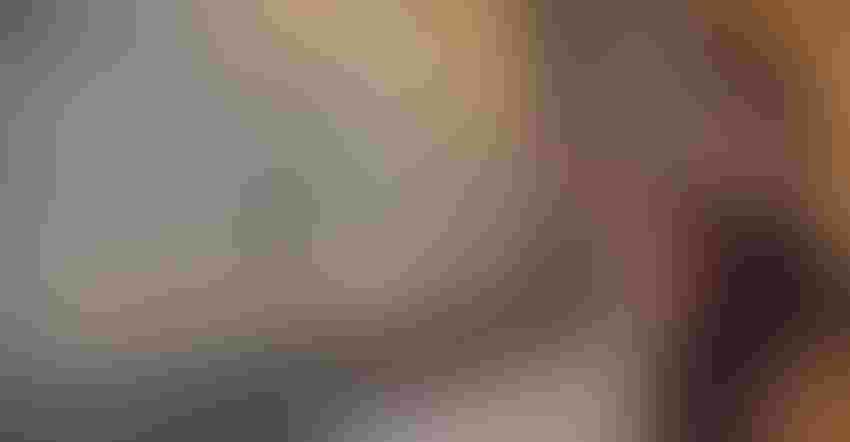 Mike Phillips, co-founder of Red Table Meat Co., says it's a tricky game of balancing the meat bill versus having products ready to sell, but the most money comes from the products that age the longest.
National Hog Farmer/Ann Hess
After working as a chef in the Twin Cities for 25 years, studying the craft of butchery under world-renowned charcuterie experts, and examining food systems in Italy, Spain and France, Mike Phillips noticed one characteristic missing from U.S. salumi (the Italian term for sausages, cured and smoked meats; it includes salami) production — fierce pride.
"One thing I noticed when I traveled to those places — everybody had their own little thing. Like you were from this little town in Italy, and we make our salami like this, and if I'm from this little town, we make our salami like this," Phillips says.
"It struck me how prideful they were of their little thing, to the point that it would cause bar fights. I mean, it was like sports teams; like they were that fiercely prideful of what they made, that tradition and what it meant — and I was like, 'That's missing in my neck of the woods for sure.' "
A native of Royal, Iowa, a small farming community in the northwest part of the state, Phillips worked for farmers, went to school with pork producers and even dated the 1984 Clay County Pork Queen. He saw firsthand their struggles and their tireless effort to produce quality pork products. That sense of community stayed with Phillips as he explored bringing the art of European meat curing to the Midwest.
"We have some of the best pigs in the world, in my opinion," Phillips says. "Why can't I figure out a way to take those pigs and make world-class products that make people fiercely prideful of where they're from? And so that's what we set out to do."
"We" includes Phillips' business partner, Kieran Folliard, known in the Minneapolis-St. Paul metro area for opening pubs such as The Liffey and Kieran's Irish Pub as well as concocting the nationally recognized spirit, 2 Gingers Irish Whiskey.
After selling his successful restaurant portfolio and Jim Beam acquiring 2 Gingers, Folliard decided to take that business experience and invest in the local food brand movement — more specifically the craft cured meat business.
Six years later, Red Table Meat Co. is producing almost a ton of cured meats per week and shipping its finely aged charcuterie products to high-end restaurants, wine bars and delicatessens from coast to coast.
From speck, a dry-cured smoked ham, to Big Chet's, a spicy fennel and garlic salami, Red Table Meat Co. has given northeast Minneapolis meat connoisseurs a dozen meat products to be fiercely proud of, and even one for Iowans to boast  about — the Pork Queen, a funky black pepper and garlic salami.
"Beyond beef, I think we raise some of the best pigs in the world by far. My mentor, Francois, recognized it when he moved here and was like 'Wow, things can get done here with this amazing meat,' " Phillips says.
"It's our job to highlight it but not get in the way. I mean, we try to do it Italian-style or French-style, where there is a little bit of spice involved, but it's only there to highlight the pork. It's not there to create its own profile."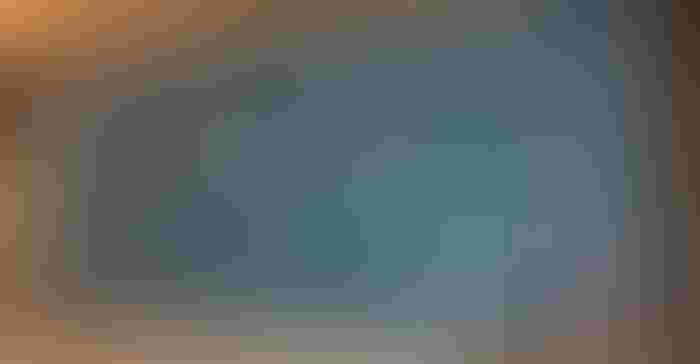 Back to European roots
As our ancestors immigrated to America, Phillips says traditional European salumi making got lost over the generations. The advent of refrigeration, more women working and families searching for faster, convenient food options have all played into the downfall of cured meat production.
However, Phillips says one of the biggest factors was that when folks came here, they no longer wanted to claim where they were from.
"The second generation would be, 'Don't show our friends Grandpa's sausage hanging in the attic. That's just not cool. We don't want to be Italian anymore, we don't want to be Basque anymore,' and so the traditions were lost," Phillips says.
"Whereas in Europe, those traditions are just tradition. So, when we started production of what we wanted, it was a more European-style salumi — which would be a younger, fresher salami with less salt content — more flavor in our opinion — rather than the dry, hard, sour salami that the U.S. has become noted for."
How does a U.S.-based chef master the art of European-style salumi making? For Phillips, he says he got lucky about 20 years ago when he met Swiss butcher Francois Vecchio, who taught him everything there is to know about charcuterie.
The world-famous butcher grew up in Geneva, and by the time he was 24, was running his family's business, the second largest charcuterie production operation in Switzerland. This  included raising the pigs, producing the feed, slaughtering, processing and distribution.
"He knew it nose to tail, of course," Phillips says. "He's 83, and he still teaches. He'll come here and will butcher circles around our folks."
But even with a master mentor like Vecchio, Phillips still faced another hurdle to getting European salumi production up and running in the Midwest — USDA clearance. Each of Red Table's products would need to undergo a validation study by a land-grant university and to ensure the product met a 5-log reduction of Salmonella.
Validation studies can cost up to $15,000 per product; however, Phillips' good fortune came through again when a butcher friend getting his master's in food microbiology at the University of Minnesota took on the extensive task at Red Table and gained a thesis as well.
"I spent some time in Italy at a prosciutto factory, and they had one factory for the U.S. and had one factory for Italy — so it's worth it for them to create a factory that works with the USDA and does whatever the USDA wants them to do there to make the product for export to the U.S. only," Phillip says. "There are all kinds of products in Italy that will never see the light of day here."
Whole-hog inefficiencies
For the first five years of meat curing production, Red Table had five different farms in Minnesota and Iowa supplying whole pigs. While all were pasture-raised, Phillips says the most important production parameter he sought as a salumi maker was diet.
All pigs need to be fed a barley, small-grain ration: no corn or soy. Barley and small-grain diets often result in meat with supersaturated fat — a very hard, crystallized fat that's "amazing" when cured, he says.
"It's tough, for sure, because pigs don't gain the same on a small grain diet," Phillips says. "It's a long, slow game process; but in the end, you get this amazing meat out of it."
Red Table soon got to the point of buying 15 to 20 hogs a week, all right around a 350- to 400-pound hanging weight. Paying $3.50 per pound for the hogs to be slaughtered, scalded and delivered, the team of butchers then tried to sell the bones, skin, heads, trotters and shanks — but to no avail.
"We were starting to waste upwards of 3,000 pounds a week, so you do the math on 3,000 pounds — you're looking at $10,000 worth of loss a week," Phillips says. "That would then have to get built into the price of your salami and whole-muscle cure."
A year ago, Red Table changed its business model. While the butcher still receives one hog a week to supply fresh pork to the newly opened, adjoining Kieran's Kitchen Northeast, the bulk of pork Red Table sources is now cuts from Heritage Pork International and Berkwood Farms, both based in Iowa. Both systems raise only Berkshire, which Phillips says is a great breed, meat-wise, with really good fat.
Patience in processing
Having the right breed fed the right diet and processed in the right cuts is just the beginning of Red Table's curing process. On Fridays and Mondays, the Red Table crew is busy processing the meat. Tuesdays are dedicated to traying out the meat and creating recipes. On Wednesday mornings all of the products are made, and Thursdays are "stuffing days." With all of its products, Red Table uses all-natural casings to hang the meat and to drip. Everything is hand-tied and then left to age patiently.
"The quickest product we will put out is a cooked sausage, and that's one week from the time we get them to the time it goes out. Some of our whole-muscle cures will be two to three months, and a large-caliber salami is two to three months," Phillips says. 
The butcher says it's a tricky game of balancing the meat bill versus having products ready to sell, but the most money comes from the products that age the longest.
"We want it to go out when it's at its peak; and not only does young, fresh salumi tastes the best to us, it actually weighs more, because there is more water involved," Phillips says. "We get a better margin if it's going out as young and fresh. Now that's not why we do it, but it's a great byproduct of young and fresh salumi."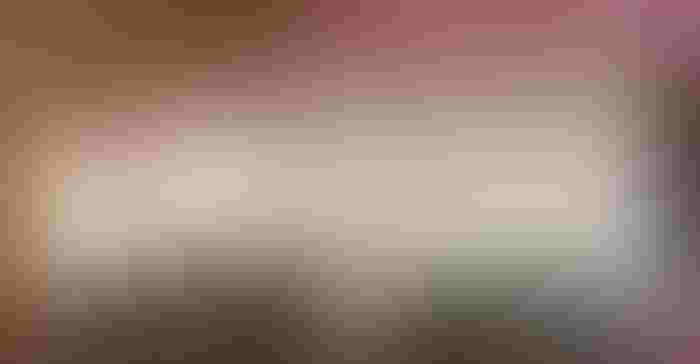 Dropping the 'doritos palate'
Perfecting the art of salumi making is only half of Phillips' job, though, as he says the amount of distributor training he completes each month is "staggering." In addition to explaining what young, fresh salumi is and telling the story of European traditional meat curing to customers, he also spends a fair share of time getting distributors to understand how to handle the product, how to know when it's good and when it's bad, and what the whole world of charcuterie entails.
"I go back to my experience with it, when tasting salami and learning from that mentor of mine, Francois Vecchio. When I would make things for him when I was a chef, you know, maybe it was a, pâté or a tureen or a salami or something — and he would taste it, and the first thing out of his mouth would be, 'Why so spicy, why is it so spicy?' " Phillips says. "I was like, 'There's nothing in it.' 'What are you talking about? There's some black pepper.' But he got me to realize how to consistently back off on the spicing so that it was the meat that was at the forefront, and what happened in that process of fermentation."
Rather than only black pepper, Phillips says the consumer should be able to really taste the pork.
"I've come to term it the 'Doritos palate' of the U.S. People like this huge spike in flavor, and that's what they look for in everything," Phillips says. "It's like, what happened to the really refined, delicate flavors that actually highlight the pork?"
The next battle is getting distributors to realize the value of small-caliber salami. While other salumi makers will put out product in cases of 12 or 24, Red Table cases only hold four, as best-by dates are short, at six weeks.
"We'll see competitors who have best-by dates on even smaller-caliber salami on six months. That thing is dead and gone after two months. Why would you want it to be sold after six months?" Phillips says. "But they just do it because of the supply chain, because grocery stores want it that way so that they are able to control their inventory in a certain way, and they're afraid of best-by dates that go under that."
Red Table has found the most success working with restaurants, small delis and cheese shops.
"To be honest, the folks who know cheese are our best friends, because cheese in this country is a good 20 to 25 years ahead of charcuterie. They know what the cheese is, what the milk is from, where it's produced, why it's produced that way, what the tasting notes are," Phillips says. "Those same things need to be known about salumi."
Subscribe to Our Newsletters
National Hog Farmer is the source for hog production, management and market news
You May Also Like
---