Post-election pork options
Post-election pork options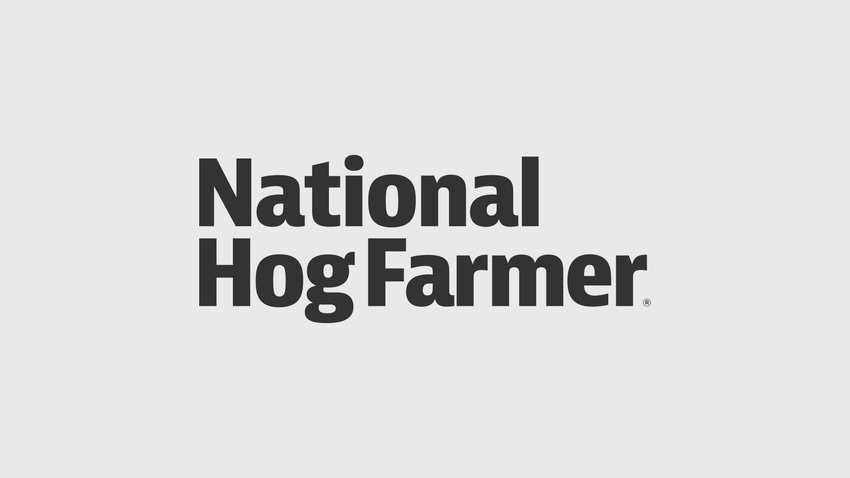 Every presidential election season has varying opinions on the favorite candidates. Strong opinions are also expressed as to who people do not want to see lead the great United State of America for the next four years.
There is equal-opportunity hate going around, as I have heard equal numbers of people opine that they will leave the country if Donald Trump or Hillary Clinton wins the right to live in the White House until 2020.
I do not intend for this blog to become political banter (National Hog Farmer does not endorse political candidates), but I do wish to offer some options for those looking to follow through on their promise to flee if Ms. Clinton or The Donald do win election.
Let me offer you Paris or Denmark.
Ah, Paris, the "City of Light," situated on the Seine River, and home to the Eiffel Tower, the Louvre, Arc de Triomphe, Notre Dame Cathedral, the Basilica of Sacré-Cœur and the Palace of Versailles. So much culture, so much art, so much history.
France is also home to five fresh meat vending machines, the latest setting up "shop" in the 11th arrondissement (administrative district) in Paris. That's right, just like buying a can of Mountain Dew or a bag of Gardetto's, you can also buy raw pork chops or beef carpaccio from a machine, this latest one located outside of a butcher shop in a popular Paris neighborhood.
Can you imagine?! It's the middle of the night, and you've got a hunger that Lay's potato chips just won't satisfy, and the fridge is empty of anything more substantial. What to do, what to do?
Just run down to the corner to pick up some sausage or a Bayonne ham.
Florence Pouzel, owner of L'Ami Txulette the Parisian butcher shop that installed the vending machine, said in an article in The Telegraph the "vending machine offers a selection of our products which we prepare and vacuum-pack ourselves. … We wanted to give our customers an additional service when the shop is closed."
The Telegraph article mentions that the French actually got the fresh-meat vending machines idea from the Germans who have installed about 500 mean vending machines.
French living not quite your bag of baguettes, maybe Danish is more your style. Not the delicious pastries, but Denmark, known for its hog industry. Approximately 5,000 Danish hog farmers produce about 28 million pigs annually, and that industry (according to the Danish Agriculture & Food Council) "is among the world leaders in areas such as breeding, quality, food safety, animal welfare and traceability."
Danish pork exports account for about half of that country's agricultural exports and more than 5% of Denmark's total exports.
The city council of Randers, population of 61,163, recently ordered that pork be mandatory on municipal menus, including schools and daycare centers. Frank Noergaard, a Randers' city council member who backed the move as a way to ensure that pork remains "a central part of Denmark's food culture." The measure was narrowly approved in January,
Pork is Denmark's most popular meat, but that could change as the country took in 20,000 refugees (mostly Muslim) last year. Pork is forbidden to Muslims and Jews. Noergaard, a member of the anti-immigration, populist Danish People's Party, said the measure is not meant as a "harassment of Muslims," but rather a protection of Danish pork.
"The signal we want to send here is that if you're a Muslim and you plan to come to Randers, don't expect you can impose eating habits on others. Pork here is on an equal footing with other food," Noergaard told the Associated Press. He added that halal meat, vegetarian dishes and diets for diabetics would still be available.
So, how's that, your pork with a side order of non-political correctness.
There's something for everyone in case this fall's U.S presidential election doesn't turn out the way you like. For me, I think I'll stay right where I'm at regardless who gets to move into 1600 Pennsylvania Ave.
Rather than flee the United States, maybe we could build on what the French and Danes have going to help make America great again.
Subscribe to Our Newsletters
National Hog Farmer is the source for hog production, management and market news
You May Also Like
---