Pork leaders urge caution with NAFTA renegotiation
Pork leaders urge caution with NAFTA renegotiation
Draft executive order to withdraw NAFTA prepared by staff.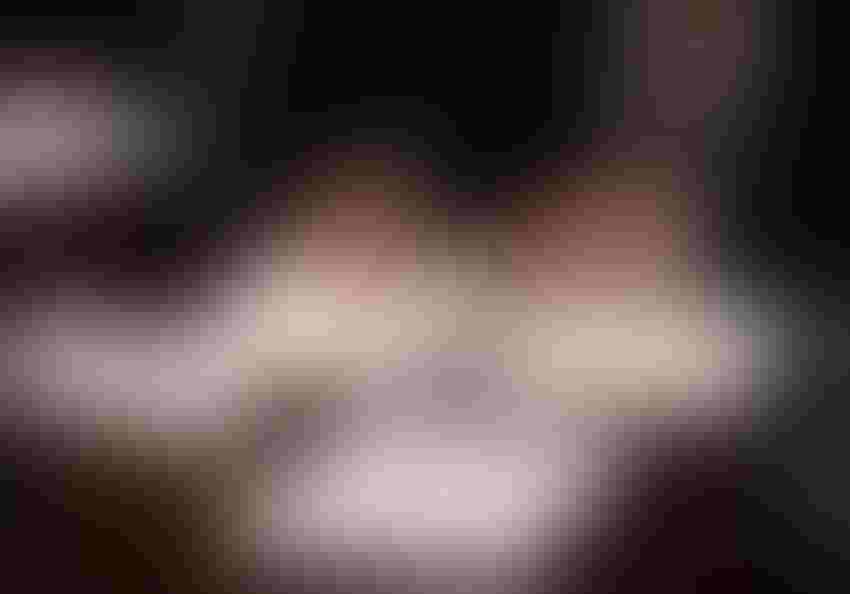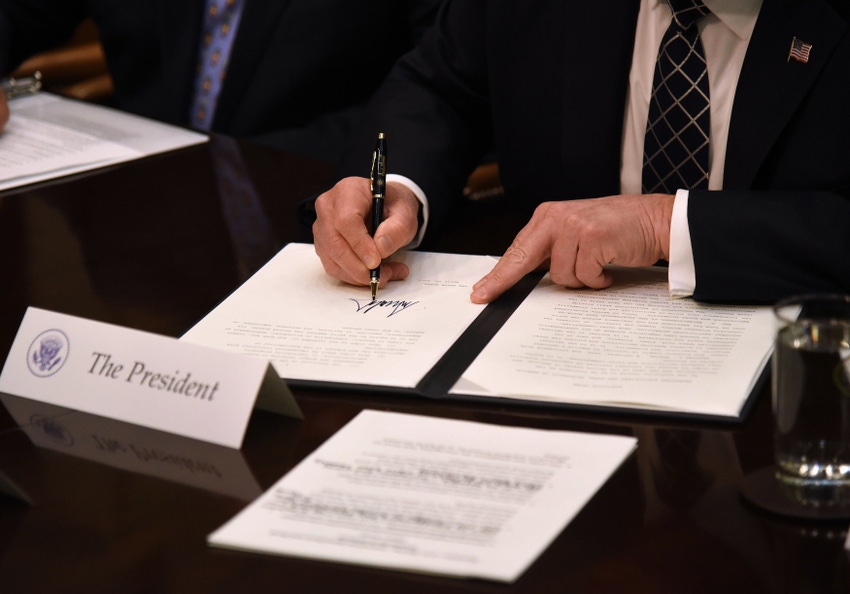 Olivier Douliery-Pool/Getty Images
A draft executive order has been submitted to withdraw the United States from the North American Free Trade Agreement, according to senior Trump administration staff.
The draft order has been submitted for final stages of reviews and could be announced later this week or early next week, the White House officials report to Politico.
During his campaign, President Donald Trump promised to renegotiate NAFTA, a trade deal, signed by President Bill Clinton in 1994, that removed tariffs on goods and services between the United States, Canada and Mexico.
NAFTA has been a tremendous success for the U.S. pork industry since it was implemented, pork leaders say.
"Mexico and Canada are now our No. 2 and No. 4 markets, so we absolutely must not have any disruptions to U.S. pork exports there. Even a short-term interruption in our exports would have a significant negative economic impact on U.S. pork producers," states Ken Maschhoff, National Pork Producers Council predsident. "Abandoning NAFTA and going back to pre-NAFTA tariffs would be financially devastating to U.S. pork producers. Tens of thousands of U.S. jobs dependent on those exports would be lost."
Last year, pork export volume to Mexico hit its fifth consecutive record at 730,316 metric tons with an export value totaling $1.36 billion.
Joe Schuele, U.S. Meat Export Federation vice president of communications, states "Mexico and Canada are leading destinations for U.S. red meat, with combined 2016 exports valued at nearly $4 billion. So it is very important to our industry that any renegotiations of NAFTA not result in the imposition of tariffs or other restrictions on our exports to these two high-priority markets. But until there is a formal, detailed explanation from the administration on how it intends to proceed on NAFTA, USMEF won't speculate on the administration's plans."
"The bottom line is U.S. pork trade with Canada and Mexico has been very robust, and we need to maintain and even improve that trade. We're all for modernizing NAFTA, but we cannot support efforts that would undermine the livelihoods of America's 60,000 pork producers," Maschhoff concludes.
Subscribe to Our Newsletters
National Hog Farmer is the source for hog production, management and market news
You May Also Like
---