Pork industry: Some Masters, all family
Pork industry: Some Masters, all family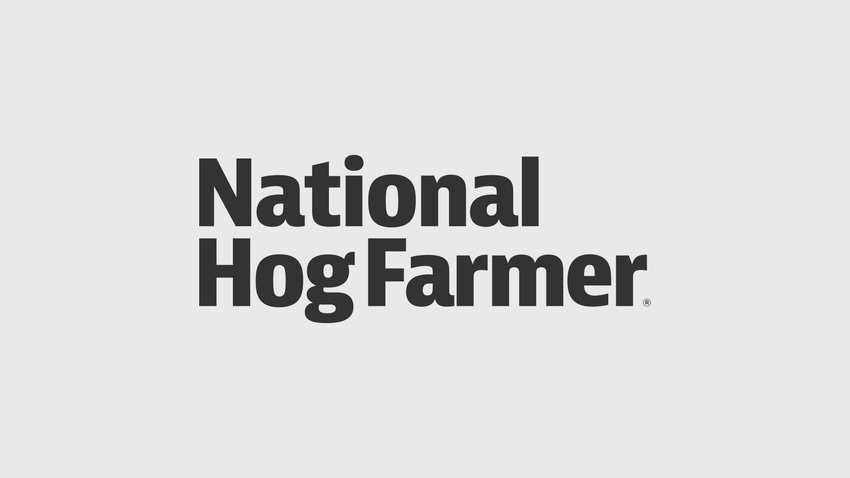 The Masters of the Pork Industry features have become a tradition at National Hog Farmer since that first class was named in 2006. Dale Miller joined the staff of National Hog Farmer in 1973, and rapidly became synonymous with the publication itself. In 2006, a year after the magazine celebrated a half a century of informing and educating the swine industry, Miller and his staff decided it would be a good idea to recognize "a very special, hand-picked group of pork industry visionaries. Their accomplishments, dedication and visions provide insight and some words of caution for those involved in the business of producing quality pork."
As we rolled around to selecting this year's Masters, we solicited suggestions from past honorees, former National Hog Farmer staff and other swine industry experts. As suggestions started to roll in, you would see similar thought threads from various sources. One such person to receive multiple "nominations" was Miller, the guy who helped start the Masters program more than 10 years ago.
At first we thought that would be looked at as an easy-out, to include one of "our own" in this list of "pork industry visionaries." But then we remembered who we were talking about. Yes, Dale Miller was one of the National Hog Farmer team for a long time. But he was a part of the swine industry long before he came to write for National Hog Farmer. He is still involved in the industry, and I have a feeling he will be for a long time to come.
As we finalized this year's class and divvied up the interviews, I was granted the privilege to interview Miller for his feature. I have interviewed many people in my nearly 30-year journalism career, from common folk to heads of state, and I have always enjoyed telling their stories.
Miller was no different, other than I was utterly overwhelmed and felt inadequate. For those of you who know Dale Miller, my feelings were not due to him. These feelings crept in before I even punched in his phone number and before I settled in across his table from him.
I felt inadequate because here I was, though an ag journalism veteran in my own right, I would be interviewing the guy who started the Masters program, Mr. National Hog Farmer.
Sooner after we began our hours of interviews – over the phone and then in person – my fears were calmed because I learned that Miller had some of the same apprehensions as I did. Not because of me interviewing him, but because of what he thoughts the Masters stood for. He was honored and humbled by our choice to include him on this year's roster.
Miller says he was only doing his job, all those years at the magazine, but it never seemed like a job because he loved what he was doing and he really enjoyed the people and the industry that he was able to write about each day of his career.
As Miller says in the feature I wrote about him: "Over the years I had offers to leave, but I never had an offer that I felt was going to be as fun or as enjoyable as what I had with the pork industry. For one thing, National Hog Farmer was always seen as 'the Bible' of the pork industry, it was so highly thought of, so going from that to anything else didn't have a lot of attraction to me. … Nobody was ever more fortunate than myself to get on the magazine that I did. It was just the perfect job for me. I don't know how anybody could have had a more perfect career than I did … I thrived under the pork industry. I thank God every day for giving me that opportunity."
Miller considers the people who he worked with, and continues to work with, in the swine industry to be his closest friends and some even his "family."
In my short time with National Hog Farmer, I have come to understand what Miller means. Dale Miller and Joe Vansickle worked side-by-side on the magazine's staff for about 30 years, and both retired within a year or so of each other. Now we have new blood, myself included, but I feel like I have been welcomed into the hog industry family with open arms.
That is why it pained me not to be able to attend this year's World Pork Expo. While the pork family from around the world gathered in hot Des Moines for the annual show, I was chilling at my home office recovery from an unfortunate-timed mishap. I was humbled by the well wishes sent by numerous people from the industry, and now I realize what Miller meant by considering industry people his family.
As the curtain starts to be closed on another World Pork Expo, I'm already looking forward to seeing everyone at next year's installment, which could also be billed as the world's largest hog industry family reunion.
Subscribe to Our Newsletters
National Hog Farmer is the source for hog production, management and market news
You May Also Like
---