Pork industry honors leaders at 2020 Forum
Pork industry honors leaders at 2020 Forum
Everett Forkner, Bret Marsh and Ken Horton were honored during the awards luncheon in Kansas City, Mo.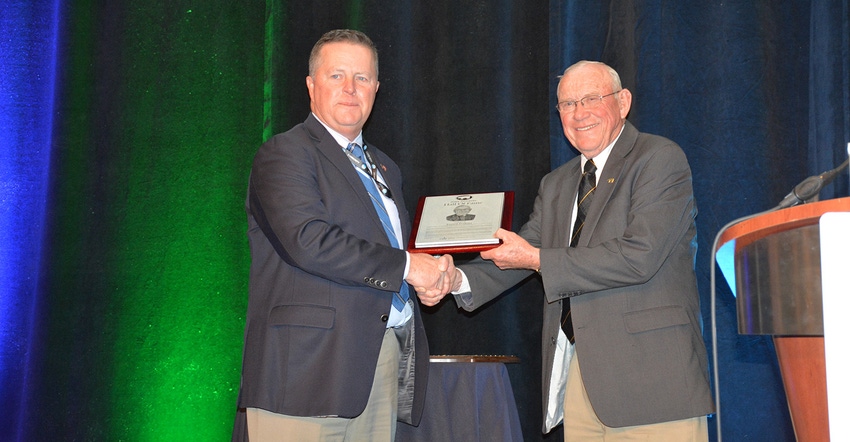 Everett Forkner, right, was inducted into the National Pork Producers Council Hall of Fame Thursday during the National Pork Industry Forum, and was presented the honor by NPPC President David Herring.
National Hog Farmer/Kevin Schulz
Pork producers and allied industry members from across the country gather annually for the National Pork Industry Forum to tackle important business to lead the industry into the future. In addition to looking to the future, the National Pork Producers Council and National Pork Board take time during the event to recognize the leaders.
Everett Forkner, NPPC Hall of Fame
Everett Forkner, a longtime Missouri pork producer who was instrumental in establishing the Pork Quality Assurance certification program — representing the U.S. pork industry's production standards — was inducted today into the NPPC Hall of Fame. Forkner received the honor during the awards luncheon Thursday afternoon.
Forkner grew up on a farm in southwestern Missouri, where he gained a strong work ethic and learned to show cattle. Before he graduated second in his class in the College of Agriculture at the University of Missouri in 1961, he launched his own pork production enterprise, Forkner Farms, with 10 Duroc gilts and a Duroc boar. Experience on the livestock judging team at the university introduced him to purebred pig production and then to cutting-edge ultrasound technology for measuring performance traits.
Forkner later added multiple breeds to his enterprise, including Yorkshire females, Hampshire boars and Duroc terminal sires. Through a commitment to performance testing and meat quality, Forkner Farms built a reputation as a premier pork supplier. This shift resulted in the launch of Truline Genetics. His wean-to-finish barns, built in the late-1990s, were the first of their kind in Missouri.
Forkner has always had a strong commitment to sustainability and responsible production. He was at the forefront of educating consumers about responsible farming, leading to the formation of the industry's PQA program in 1989.
Throughout his career, Forkner sat on several breed association boards, served with the Missouri Pork Association and participated on national pork industry committees. In 2012, he was named president of the NPB, continuing his willingness to share his experience and commitment to the industry.
"With more than 50 years of service to producers in Missouri and around the country, Everett Forkner's career is the very definition of a lifetime commitment," says NPPC President David Herring, a hog farmer from Lillington, N.C. "His leadership, passionate advocacy on animal health and sustainability, and innovative production practices are widely recognized by pork producers. For his ongoing success and leadership in our industry, we are pleased to induct Everett into the NPPC Hall of Fame."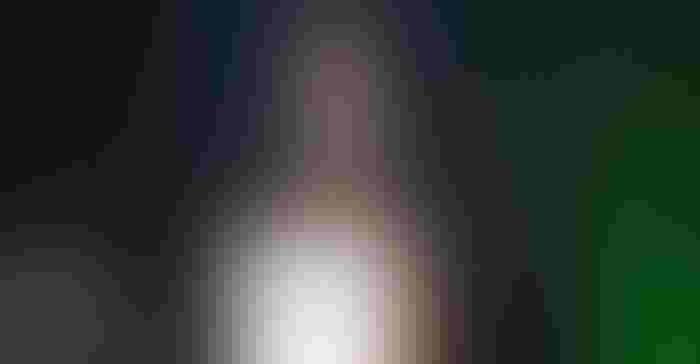 Bret Marsh, NPB Distinguished Service Award
Bret Marsh, NPB Distinguished Service Award
The NPB presented its Distinguished Service Award to Bret Marsh, state veterinarian at the Indiana Board of Animal Health.
Each year, the Distinguished Service Award is presented at the U.S. pork industry's annual business meeting to recognize an outstanding leader's lifelong contribution to the pork industry.
"Bret has transformed the way producers work with government officials on regulatory issues," says David Newman, NPB president and a producer representing Arkansas. "What he was able to do in Indiana, and then transfer to a national level, has not only improved animal health and well-being, but his efforts have elevated the industry's working relationship with state and federal government agencies."
Marsh grew up in rural Indiana and earned a degree in animal science from Purdue University. After graduating from Purdue's veterinarian medicine school, he began his career in regulatory medicine as the director of swine health programs with the Indiana State Board of Animal Health. Marsh has served as the state veterinarian for Indiana since 1994.
As a leader in multiple aspects of the pork industry, key highlights of Marsh's service include: Co-chairing a working group to address Influenza in exhibition swine, serving on a special detail to the U.S. secretary of agriculture's Homeland Security staff, serving on the national PEDV Task Force and the National Swine Disease Council and helping to make Indiana one of the first states to implement mandatory premises identification. Marsh has leveraged his key governmental position to effectively serve his office, producers, veterinarians and allied industry.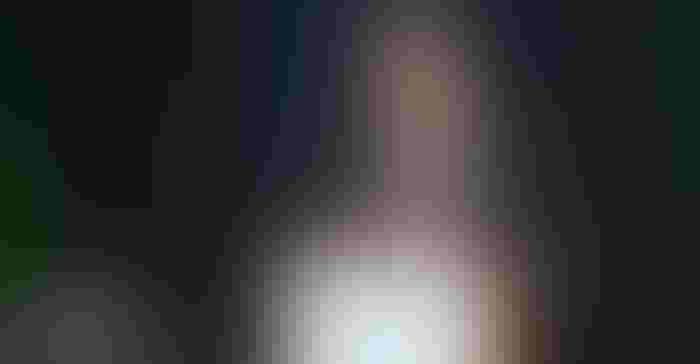 Ken Horton, Paulson-Whitmore State Executive Award
Ken Horton, Paulson-Whitmore State Executive Award
The NPPC and NPB today presents former Texas Pork Producers Association Executive Vice President Ken Horton with the Paulson-Whitmore State Executive Award.
The award, named after former Minnesota and Wisconsin Executive Directors Don Paulson and Rex Whitmore, recognizes the outstanding leadership and commitment of state pork organization executives.
Horton, who led the Texas Pork Producers Association for 36 years until his retirement in 2013, grew up in south Texas and was active in the Future Farmers of America. While attending Texas A&I University (now Texas A&M), he worked at a farrow-to-finish enterprise based at a children's home, where he also counseled children. Soon, he was the farm manager, in charge of all livestock and row-crop production. Shortly after graduation, he joined the TPPA as its first full-time director in 1977.
His first mission at the TPPA was visiting farms all over the state to generate support for the recently established checkoff. Horton's ability to listen and empathize with hog farmers' challenges and successes allowed him to build coalitions across Texas and around the country.
Horton's achievements included advocacy for common-sense, trucking regulation to facilitate the efficient transport of hogs around the state. He played a major role in educating state lawmakers about pork production practices and was a champion of environmental stewardship.
Recognizing the importance of educating and nurturing the next generation of hog farmers, Horton additionally partnered every year with professors at Texas A&M University to teach high school students about pork production.
"Ken Horton is a well-respected, strong leader for U.S. pork producers who has tirelessly advocated for our industry for more than 35 years," says NPPC CEO Neil Dierks. "He has always been generous with his time, eager to meet with students, lawmakers and anyone with an interest in agriculture to showcase the importance of U.S. pork production. For his numerous years of service and commitment to ensuring future generations of hog farmers, NPPC and the Pork Board are pleased to present Ken with this well-deserved award."
Sources: National Pork Producers Council and National Pork Board, which are solely responsible for the information provided, and wholly own the information. Informa Business Media and all its subsidiaries are not responsible for any of the content contained in this information asset.
Subscribe to Our Newsletters
National Hog Farmer is the source for hog production, management and market news
You May Also Like
---