Pork export channels rely on education to overcome challenges
Pork export channels rely on education to overcome challenges
Seminar addresses technical issues affecting U.S. pork exports to Latin America.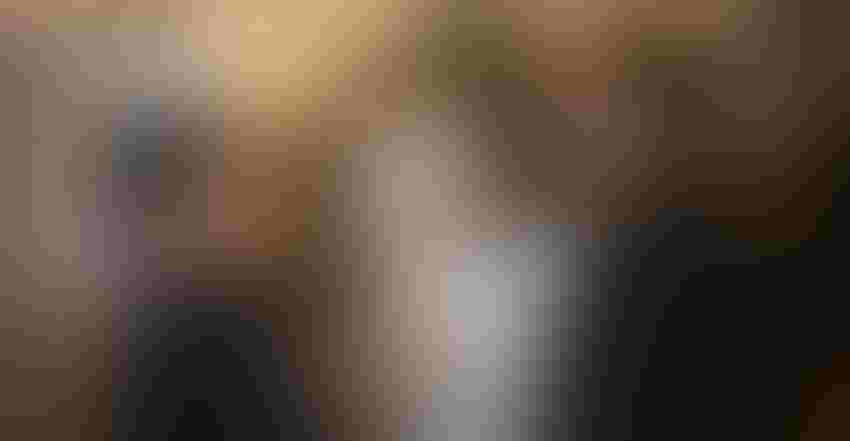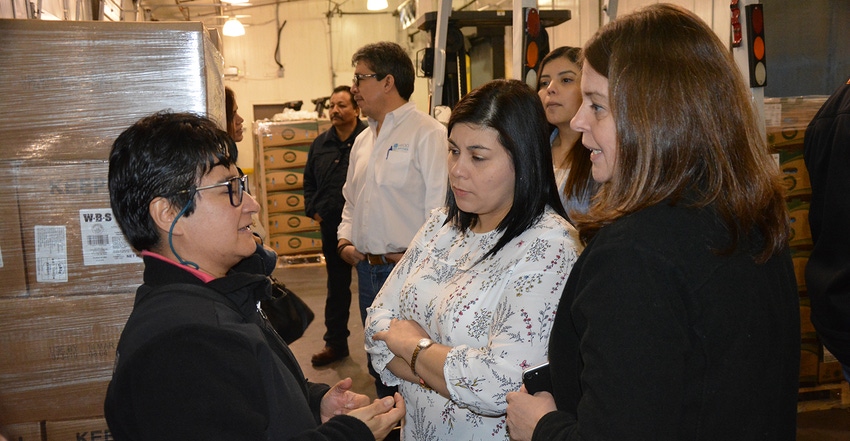 Alejandra Valdez (left), USMEF technical services manager for Mexico, Central America and the Dominican Republic, discusses labeling requirements with USMEF members at a cold storage facility near Laredo, Texas.
U.S. Meat Export Federation
Latin America is a rapidly growing region for U.S. pork exports, but some individual markets present unique challenges for U.S. exporters. To help its members better understand and overcome these obstacles, the U.S. Meat Export Federation recently conducted an educational seminar for companies exporting pork to Mexico, Central America, South America and the Dominican Republic. Held in Laredo, Texas, with support from the National Pork Board, the seminar included tours of cold storage facilities and a freight-forwarding company serving the Laredo area.
Cheyenne McEndaffer, USMEF director of technical services/access, explains that the seminar was specifically designed for personnel directly involved in export transactions and responsible for ensuring prompt movement and delivery of their companies' products,
"Most of our interaction with USMEF member companies is with the international sales staff, and we have a lot of discussions with them on high-level market access issues," she says. "But we really wanted to have a seminar dedicated to people working in areas such as logistics, warehousing and document preparation. This was an opportunity to provide them with valuable information that they can share with their colleagues, and now they know that they can reach out to USMEF on technical challenges they face in a range of international markets."
Alejandra Valdez, a veterinarian who serves as USMEF's Mexico City-based technical services manager, identified and explained technical issues that frequently confront exporters serving Mexico and Central America.
"Mexico imports exceptionally large volumes of U.S. pork and for the most part the process runs smoothly," she says. "But the Mexican government can be very tough on labeling and documentation, so these were topics heavily emphasized in this seminar. Mexico also has very high turnover among its inspection personnel, so it is definitely in the U.S. industry's interest to minimize documentation errors and ensure that everything is in order before product leaves the exporting establishment."
Valdez also walked participants through requirements and potential pitfalls for exporters serving Central America, placing a particular emphasis on Guatemala, Honduras and Panama.
McEndaffer followed with similar information for South American markets. She was joined in this discussion by Jessica Julca, USMEF's South America representative.
Much of the South America discussion centered on Colombia, which has rapidly developed into a major destination for U.S. pork and beef. McEndaffer cautioned seminar attendees that presentation at the port of entry tends to be critically important in Colombia.
"We don't run into many documentation issues in Colombia, but dirty containers and labeling are a very big focus for the food safety inspection service in that country," McEndaffer says. "There is also growing interest in chilled products in Colombia, so we covered many of the challenges of getting chilled meat through the customs process in a timely manner and offered suggestions that will help exporters reduce the risk of detained or rejected shipments."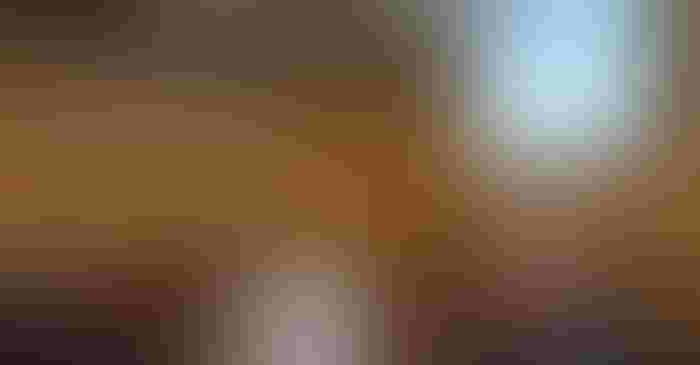 Trichinae mitigation can be an onerous issue for exporters serving Colombia and other South American markets. McEndaffer walked seminar participants through the options for meeting these requirements and offered suggestions for ensuring compliance. Trichinae mitigation requirements for exports are not the same worldwide, and that is definitely the case in South America. While the Pork Quality Assurance Plus program is a mitigation option for South American countries with trichinae-related requirements, the Colombia PQA+ option is quite different from the mitigation options available for Chile, Peru and Argentina. McEndaffer explained the differences in the programs and discussed the other common mitigation option — freezing.
"It is important for exporters to understand the details of these mitigation options and which plants are eligible under the PQA+ program, especially as interest for chilled pork products increases in the region," McEndaffer notes.
In addition to the discussion of well-established export markets, the seminar also addressed recently opened destinations such as Argentina. Exports to Argentina have been slow to develop, due in part to unique technical requirements. Argentina, like Brazil and Uruguay, requires plants, products and labels to be registered with the importing country before any product can be exported. This can be a complicated process because the labels for Argentina must be registered by the importer — requiring a somewhat defined exporter/importer relationship to occur before commercial pricing/shipping discussions can even commence. It took USDA and the Argentine veterinary authority some time to sort out the U.S. registration process, which allows for U.S. exporters to register their plants and products without an importer. However, even though the registration process has been defined for U.S. pork, exporters are just now working through the process to get labels registered. This, along with economic factors in Argentina, has resulted in no commercial shipments of U.S. pork, even though the market has been open for more than a year. However, the USMEF sees opportunities in Argentina, as the United States will be one of the few eligible bone-in suppliers for the market.  
U.S. officials are currently working to finalize access for U.S. pork to Brazil — a market that is likely to present similar regulatory challenges with regard to trichinae mitigation requirements and registration before export.
McEndaffer also provided an overview of the various microbiological import standards vary in South America and how positive test results are handled.
Also presenting at the seminar was Jessica Forshee, staff officer with the USDA Food Safety and Inspection Service's Office of Policy and Program Development. Forshee guided participants on how to utilize the FSIS Export Library and gave an overview of other FSIS resources available to exporters. Juan Rodriguez, director of the FSIS international liaison office at the U.S. Embassy in Mexico City, was also on hand to answer country-specific questions.
Participant feedback on the seminar was very positive.
"The seminar was a great experience," says Luis Angeles, international sales representative for Indiana Packers Corp. "I picked up a lot of valuable information that I can share not only with my logistics team, but also with upper management. I have a shipping background but still learned a lot, so a session like this would be especially beneficial for someone new to the industry."
"It was really helpful to see that other companies run into similar issues in Latin America and to have an opportunity to meet face-to-face with people who can answer our questions," says Maria Guadalupe Ramirez, logistics team leader for Tomex Foods. "Seminars like this should be held more often — it would help so many people."
McEndaffer says attendees also provided excellent suggestions for expanding and enhancing future seminars. She says plans are in the works for a broader seminar covering key markets in Asia and other regions. The USMEF is also considering suggestions on the next seminar location, as many participants liked the idea of locations targeting cold storage and warehouse employees who work near slaughter plants or coastal ports.
"Every market the U.S. exports to is unique and USMEF's aim is to bring our in-market intelligence to the people facilitating movement of these products around the world," McEndaffer says. "This can hopefully minimize or prevent costly delays or rejections down the road, and we see this as a key part of trade facilitation."
Source: U.S. Meat Export Federation, which is solely responsible for the information provided, and wholly owns the information. Informa Business Media and all its subsidiaries are not responsible for any of the content contained in this information asset.
Subscribe to Our Newsletters
National Hog Farmer is the source for hog production, management and market news
You May Also Like
---