NPB president offers Pork Month advice
NPB president offers Pork Month advice
Life is short, eat the bacon!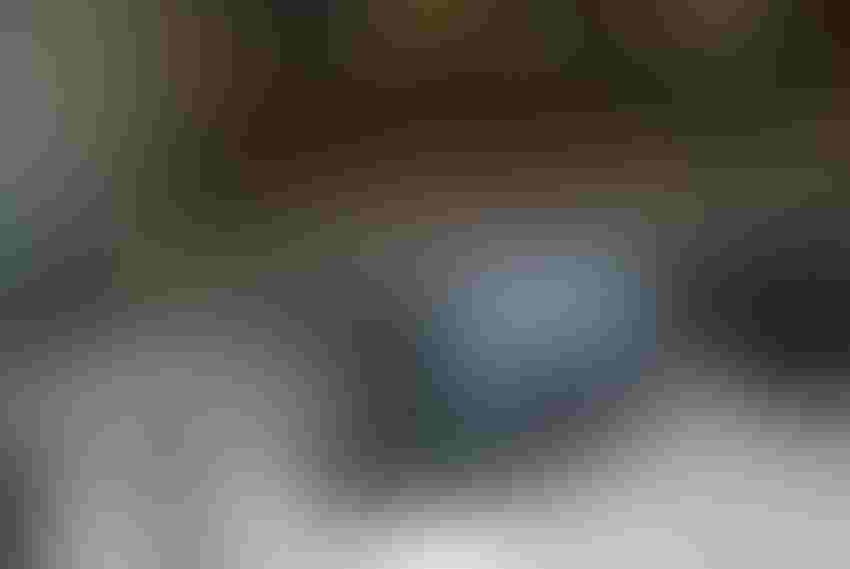 National Hog Farmer/Kevin Schulz
"October is a great time to try pork!"
We all know that, but that is the encouragement coming from Terry O'Neel, Friend, Neb., pork producer and president of the National Pork Board.
As we sit in the middle of Pork Month, I asked O'Neel to offer his bit of advice to three various groups — seasoned pork consumers, those who have yet to try the pork and those who produce the delicious and nutritious pork.
"As producers, it's one of the most challenging times of the year for our markets," O'Neel says from his rural Friend home. "So we appreciate you going out and trying pork. Weather's getting cooler so try pork in some chili instead of hamburger. … put a slow-roast cooker on with a pork shoulder on it for end-of-the-day pulled pork."
Cooler weather is a great time for comfort food, and O'Neel says pork fits in well. Don't forget the pork when you're tailgating, as pork brats can get any football fan ready for the big game. "Of course, bacon is a favorite any time of year."
Building on that, O'Neel says if he is trying to convince someone who has never had pork, "I would suggest try the bacon. Life's short, eat the bacon."
"We have a product out there that's very healthy these days," he says. "Our product — pork tenderloin — is leaner than chicken breast. You may want to try that if you've never tried pork. Again pork shoulder is wonderful to be used in comfort foods like stews and other dishes. If you're health-conscious, and that's why you haven't tried pork, I would highly recommend the pork tenderloin. You'll really enjoy that, especially some of the flavored pork tenderloins out there."
For new and old pork consumers, O'Neel cannot emphasize enough the need to pay attention to the cooking temperature. "Because we can do all we can to give you the perfect product, but if you overcook it and you've discounted all the things that we've worked so hard at, and you won't come back." Click here for information on proper cooking temps depending on the cut of pork that you are cooking, as well as other pork cooking tips.
As we all know, pork producers (and the livestock industry in general) are constantly under the public microscope, and production practices are being scrutinized and dictated by the consuming public.
With that in mind, O'Neel suggests opening the barn doors (figuratively and literally.)
"We (pork producers) need to be more transparent. Don't be afraid to tell people what you do, how you do it. Put yourself out there," O'Neel suggests. Everyone has a different comfort zone, but he encourages producers to hold conversations. "You can speak in front of groups, or speak individually," either way tell your story.
For those comfortable in front of a group, O'Neel suggests producers get involved with National Pork Board's Operation Main Street. Launched in 2004, Operation Main Street has trained thousands of volunteers across the country who are helping to set the record straight by telling the pork industry's story of innovation, quality and stewardship at the local level.
To date, OMS speakers have scheduled more than 7,000 speaking engagements to more than 218,500 people in 42 states. A media outreach program to generate positive pork industry stories in communities where OMS speakers present has also resulted in more than 34 million people reading or listening to the pork industry message. 
Welcoming people to your farms to remove some of the mystery behind hog production is a great step to connect with consumers. Biosecurity concerns may make producers leery to welcome just anyone in their barns so that you can put visitors through the shower-in/shower-out process. If you don't want to take that chance, and that's understandable, use technology to let visitors "into your barn" by offering virtual tours.
The O'Neels do allow live tours on their barns because he sees the importance of opening your barns to the outside world, without adding adverse risk to the health of your swine herd.
U.S. pork producers have great stories to tell, and what better time to tell them than during October — Pork Month.
Subscribe to Our Newsletters
National Hog Farmer is the source for hog production, management and market news
You May Also Like
---