Novus to host Scale Up pork profitability seminar at World Pork Expo
Novus to host Scale Up pork profitability seminar at World Pork Expo
Optimizing Pork Production per Sow Lifetime will be held June 8 at 9 a.m. CT.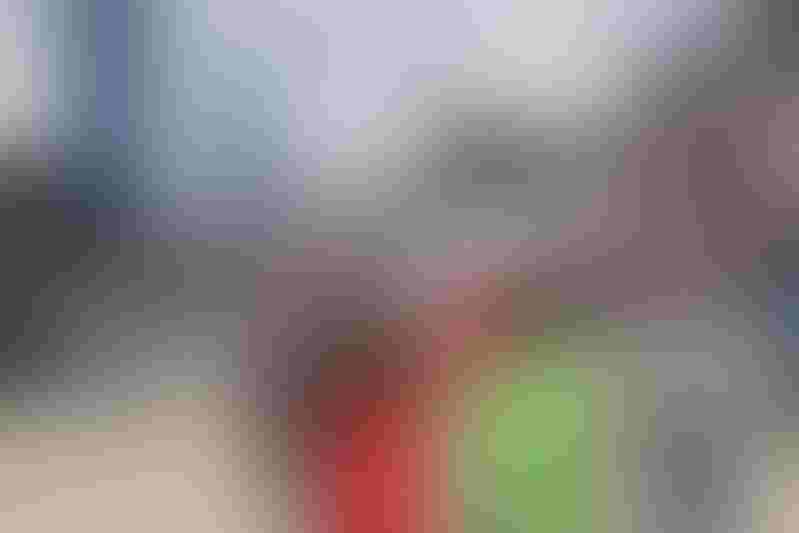 Novus International, Inc., will host a seminar, Optimizing Pork Production per Sow Lifetime on June 8 at 9 a.m. CT in Room D of the Varied Industries Building during World Pork Expo 2023. Swine experts from the technical services and R&D teams at NOVUS will share their insights and provide advice on how swine producers can scale up pork profitability. Attendees will gain valuable information on nutrition and management to maximize value from their pigs.
Brandon Reinbold, DVM, senior manager, Global Swine Technology lead, will guide the session as chairperson. He says profitability is a key driver for sustainable pork production. Knowing how to achieve increased profitability without conceding pig welfare is necessary, especially in today's economic environment where producers are facing higher costs of production while also needing to meet the expectations of engaged pork product consumers.
"This session is aimed at improving the lifetime productivity of sows and highlighting the downstream benefits to her piglets," Reinbold says. "This information is extremely valuable to attendees at the World Pork Expo because it can translate to improved welfare for their herd and profitability for them." 
Senior Technical Services Manager Brad Lawrence will start the event with his presentation, "Opportunities for Optimizing Sow Lifetime Productivity." Lawrence says supporting the sow through nutrition is one of the most effective ways to help meet productivity goals.
During his talk, "Sow Impacts on Progeny," Global Swine Research Manager Jesus Acosta will share details on maternal nutrition, explaining how feed and additives fed to the sow can affect a piglet's performance as they grow.
"We need to evaluate the sow's productivity in terms of maximizing the pounds of pork produced," Acosta says. "Feeding programs for sows should support sow longevity and reproduction, as well as optimize the genetic potential of the progeny. My presentation explores sow nutrition as a foundation to potentiate swine production."
Lastly, Technical Services Manager Alex Hintz, DVM, will share his presentation, "Feeding for a Healthy Herd."
"Nutritional interventions play a huge role in herd health and immunity," he says. "Different nutrients can have a significant impact on the immune system, both in healthy animals and in the face of a disease challenge. When every pound of pork matters understanding how nutrition can protect and enhance gains is key to profitable production." 
From gilt development through market weight, the NOVUS intelligent nutrition resources will help producers optimize productivity.
"World Pork Expo attendees won't want to miss the chance to join this discussion on all the ways nutrition can scale up pork production efficiency in a sustainable manner," Reinbold says. 
For more information, visit the website.
Subscribe to Our Newsletters
National Hog Farmer is the source for hog production, management and market news
You May Also Like
---