Mythbuster: Just another hat pork producers wear
Mythbuster: Just another hat pork producers wear
As we continue to celebrate National Pork Month, let's continue to squash those myths about our industry and of course, eat more bacon!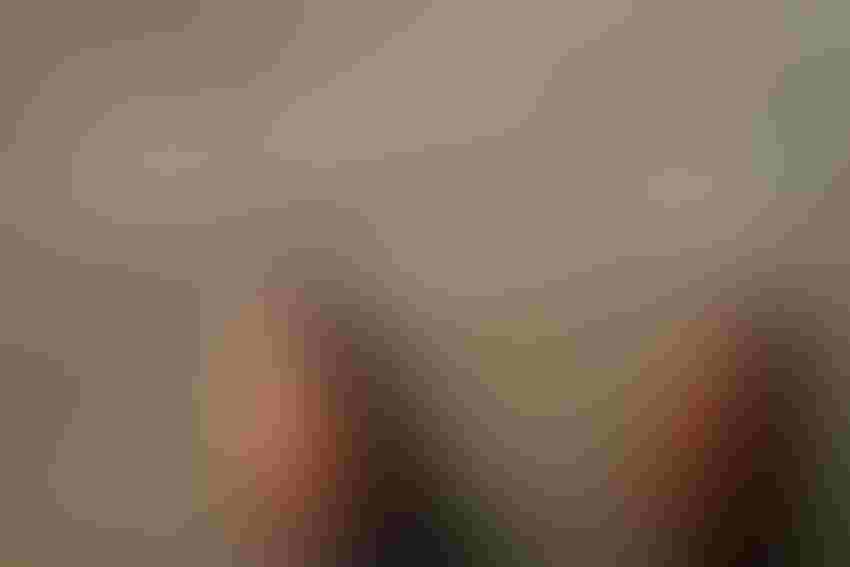 I don't know about you, but my smartphone isn't far from my pillow each night. I've started turning on that little moon icon, silencing those late-night family group texts and social media notifications, and any chance of a butt dial call coming in. But once my alarm goes off in the morning, I'm back online and catching up on anything I missed. In fact, it's one my routines before leaving bed to scour the morning headlines and see what's happening around the world. I guess it's my first morning cup of joe.
Scrolling through those headlines the last few years, I noticed two little words that seem to be used almost daily in one or more articles: fact check. No matter if it's a political story, a mass shooting or celebrity gossip, there always seems to a mythbuster running right along with it to simply state the facts and point out the misinformation circulating.
Mythbusting is nothing new for the pork industry. We've had leaders such as Brad Greenway, Leon Sheets and now Pat Bane stepping up to podiums across the country to get the correct information out there. We've had Pig Farmers of Tomorrow and the Real Pig Farming team jumping on social media to knock down the so-called "factory farm" image and to show the We Care principles pork producers are following daily. For many of our 60,000 hog producers, it's almost second nature, educating misguided consumers in the grocery store, putting fear-mongering to bed at local meetings and opening barn doors to the public.
Yes, the pork industry has done a great job at correcting fake news circulating about pork production. It also helps to have great resources such as the National Pork Producers Council, Pork Checkoff and the Meat Institute at our disposal to help set the record straight.
Here are five of the most common myths the pork industry faces today.
Myth: Nearly all pork in America is produced on "factory farms."
Fact: According to the American Farm Bureau Federation, 98% of farms are owned and operated by families or family corporations. Just 2% of farms and ranches are owned by non-family corporations.
Raising pigs is a complex process that involves many people in the food supply chain. Across the United States, more than 60,000 pork producers annually market more than 115 million hogs. The pork industry also supports about 550,000 jobs.
Myth: Only pork with an "antibiotic-free" label is antibiotic-free.
Fact: All meat in the grocery store is antibiotic-free. An animal treated with antibiotics cannot be slaughtered until the drugs have cleared its system. The label "no antibiotics added" or "raised without antibiotics" means that an animal was raised without receiving any antibiotics ever.
Myth: The hormones used in pig production are a health risk to consumers.
Fact: Hormones are not allowed in raising hogs. Therefore, the claim "no hormones added" cannot be used on the labels of pork unless it is followed by a statement that says, "Federal regulations prohibit the use of hormones."
Myth: Nitrites in cured meats are killing us.
Fact: When added to cured meats, nitrite plays a very important role in preventing the growth of Clostridium botulinum, which can cause the deadly disease botulism. Less than 5% of sodium nitrite intake comes from cured meats like ham, bacon and hot dogs. Ninety-three percent comes from vegetables like lettuce, spinach, celery, cabbage, beets and from human saliva. A spinach salad and a ham sandwich contribute the same amount of nitrite to the diet.
Myth: Livestock production is the largest contributor to global warming.
Fact: Animal agriculture in the United States is only responsible for 2.5% of total U.S. emissions. Of that total, pork farmers are responsible for about one-third of 1%.
Yes, the pork industry does a fantastic job at mythbusting and fact checking. Mainstream media could probably take note. As we continue to celebrate National Pork Month, let's continue to squash those myths about our industry and of course, eat more bacon!
Subscribe to Our Newsletters
National Hog Farmer is the source for hog production, management and market news
You May Also Like
---