Minnesota: The land of pork
Minnesota: The land of pork
In 2017 alone, Minnesota pig farmers marketed 16.4 million pigs in 2017. The "Meat of the North" is truly pork.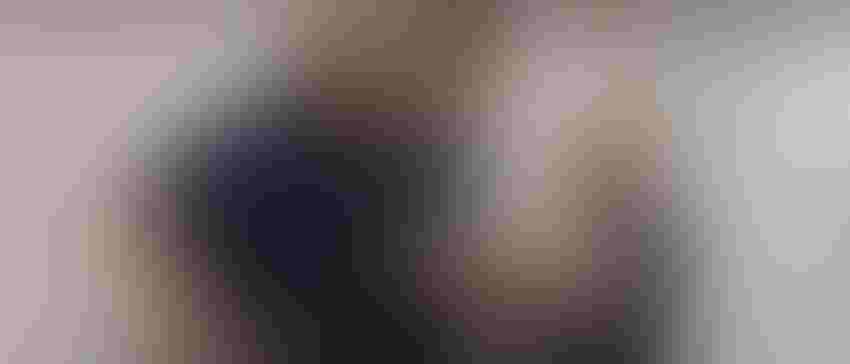 The "Land of 10,000 Lakes," the "North Star State," the "Bread and Butter State," the "Gopher State" … these are all taglines that have been slapped on the great state of Minnesota. Now the north central state has a new nickname — "Meat of the North."
It's a slogan that might not ring a bell with the 3.6 million Minnesota residents who call the Twin Cities metro area home, but it's near and dear to the 3,000 pig farms across the state. After all, the state ranks second in value and number of market pigs raised each year. In 2017 alone, Minnesota pig farmers marketed 16.4 million pigs in 2017. The "Meat of the North" is truly pork.
But do Minnesota consumers know that?
"As we look at Minnesota's population, it's no surprise to many that the connection that individuals have to farms is becoming less and less," says Jill Resler, chief operating officer for the Minnesota Pork Board. "Some recent polling that we have done shows, especially in the Twin Cities metro area, only about 25% of people even know a farmer. But we even see it within our rural communities. As farms have become more specialized, sometimes we don't always have the best understanding of what our neighbors do, especially if they are outside our specific area of agriculture."
That's why the Minnesota Pork Board recently teamed up with the agency Broadhead to bring together two individuals from the metro area who are enthusiastic and curious about Minnesota pork production, Kat Peterson, Minneapolis Instagram foodie influencer and Jeromy Darling, Minnesota pork enthusiast, with one of the state's top producers, Tim Schwartz, Schwartz Farms, Sleepy Eye, Minn. in the documentary, "Meat of the North." The short film follows the journey of the three Minnesotans as they learn about where pork comes from on the farm, the best cuts at an iconic butcher shop and how to cook pork — all across Minnesota.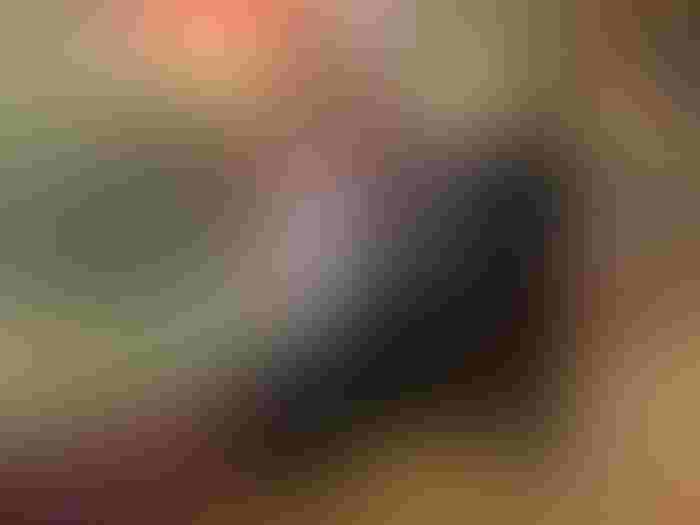 Ryan Schmidt, Schmidt's Meat Market, Nicollet shows the three Minnesotans all the great cuts of meat that come from the pig.
"I think people are just genuinely curious about where their food comes from and because of the modern advances within our pork industry sometimes our farms and farmers are not as accessible to consumers," says Resler. "Opportunities like this — videos, farm tours, getting out and just having conversations with people that don't live or work on a farm — is important."
That's one of the reasons Schwartz signed up for the documentary.
"It's a great opportunity to teach people and to tell people more about what we do and tell the story," Schwartz says. "Biosecurity has become such a big thing that it makes it cumbersome at times, but we believe it's always good to tell the stories on behalf of us as well as all Minnesota pork production, the 3,000-plus families raising pigs out here."
During the documentary, Schwartz brings the two pork enthusiasts out to their farrow-to-finish operation, where they get the opportunity to shower in/out, see the level of detail that goes into biosecurity and observe the number of steps taken to make sure food, water and air is clean and to the maximum benefit of the pig.
"It's just knowing the better we take care of our animals, the better they take care of us economically," Schwartz says.
It was also an opportunity for Schwartz to answer questions about gestation and farrowing stalls, facility designs, water usage, manure applications, feeding programs, myths surrounding hormones and antibiotic use, custom vaccinations and more.
"It's really about being transparent — letting people know the things that we do every day and why we do them, so they can understand," Schwartz says. "I think there are misperceptions out there and a lot of times with good explanations and reasons for the particular practices we are able to break down those barriers and help consumers and folks understand the reasons why things are done the way they are."
Off the farm, the documentary was also a prime time to help educate the consumers about the best way to cook their pork products.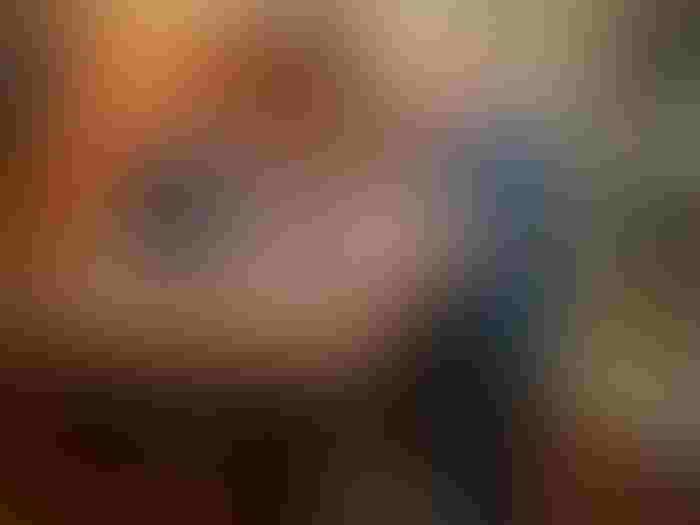 Chef Dan Darvell, Kitchen Window, Minneapolis gives the three Minnesotans a lesson in cooking pork.
"Certainly, one of the most exciting things for us is when people embrace and understand the importance of cooking pork to 145 degrees," Resler says. "Once people have it at that medium rare cooking temperature, it really opens up the possibilities of how they can use pork within their menus, to feed their families and to use during holiday celebrations."
Early in the film, one of the food enthusiasts, Kat, recalls how her mom always used to make pork chops that ended up looking like little hockey pucks.
"I always try to tell folks that aren't overly pork savvy that the biggest thing you can do to influence the eating experience with pork is to make sure you cook it to the right temperature," Schwartz says. "Pretty standard to me, but if you can wean that message to them, then we are not talking about little hockey pucks 20 years from now."
Instead, Schwartz and the Minnesota Pork Board hope that after watching this film their state's consumers will talk about the great work Minnesota pork producers do each day to put that delicious protein on their tables and take pride in being from the "Meat of the North" state.
"This was a really wonderful opportunity to showcase the pride that Minnesota farmers take in caring for their animals, contributing to their rural communities and ultimately raising a safe and delicious product for people to enjoy," Resler says. "That's what was really fun about this documentary and what we hope people will ultimately get out of the experience when watching it."
Subscribe to Our Newsletters
National Hog Farmer is the source for hog production, management and market news
You May Also Like
---