Iowa Pork launches new version of Iowa Tenderloin Trail
Iowa Pork launches new version of Iowa Tenderloin Trail
More than 20,000 people estimated to have completed some part of the original trail.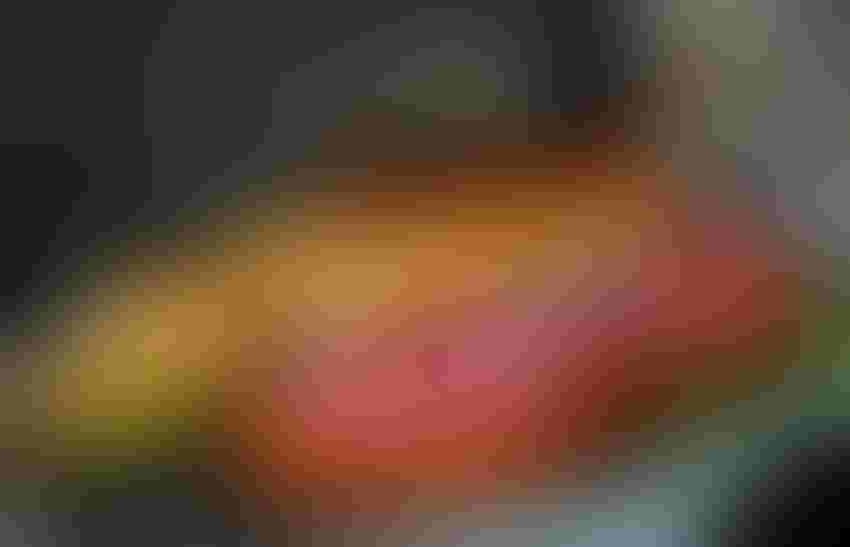 Iowans' favorite pork dish is the breaded pork tenderloin. You can be rewarded for traveling the state and sampling these delicious sandwiches at 10 of 14 designated locations on the newest version of the Iowa Tenderloin Trail.
Inspired by the success of the original Iowa Tenderloin Trail, the Iowa Pork Producers Association (IPPA) has launched version "2.0," an update of the 2017 trail.
"It was time to feature more areas of the state that weren't represented in the first trail," said Kelsey Sutter, IPPA's marketing/programs director. "There are many places to enjoy a delicious, handmade, breaded tenderloin in Iowa. After all, we are blessed with them being represented on almost every menu across the state."
The tenderloin is an iconic food in Iowa—the nation's No. 1 pork-producing state. The new trail includes restaurant recommendations from IPPA President Dennis Liljedahl, Iowa Secretary of Agriculture Mike Naig, and athletic directors at Iowa State University in Ames; Drake University in Des Moines; and the University of Iowa in Iowa City.
The trail also highlights restaurants' signature drinks, side dishes, and desserts, and promotes nearby attractions as possible side visits. Sutter hopes consumers incorporate the trail into vacations, weekend getaways, or day trips.
"The Tenderloin Trail encourages Iowa tourism across the state, supports local restaurants and businesses and, of course, celebrates Iowa's delicious pork and Iowans' favorite way to eat it," said Trish Cook, chairwoman of IPPA's restaurant and foodservice committee. "I absolutely love a good tenderloin and knowing where to find one!"
Trail explorers will receive a stamp on their passport when they order a tenderloin at any of the restaurants on the new trail. If they earn 10 stamps within a two-year period, they will be awarded an "I Conquered the Iowa Tenderloin Trail 2.0" T-shirt from IPPA.
To participate in the Iowa Tenderloin Trail, diners need to download and print the official passport at www.iowapork.org/tenderloin-trail. Passports also can be picked up at the IPPA office in Clive, or at any of the restaurants along the trail.
The original trail was completed by more than 400 pork-loving connoisseurs, from June 2017 through July 1, 2021. Sutter estimates that more than 20,000 people completed some part of the trail. She noted that a Google map with the original trail locations was viewed more than 250,000 times.
The new Iowa Tenderloin Trail includes the following locations:
Birdies, Burgers & Brews at Hillcrest Golf & Country Club, Graettinger

The Buffalo Tavern, Burlington

Bump's Restaurant at Finkbine Golf Course, Iowa City

The Emerald Isle, Imogene

The Feed Mill Restaurant at Waspy's Truck Stop, Audubon

Grid Iron Sports Bar and Grill, Webster City

Jethro's BBQ Drake, Des Moines

PrairieMoon On Main, Prairieburg

The Pub at the Pinicon, New Hampton

The Stumble Inn, Bradford

Whatcha Smokin? BBQ + Brew, Luther

Wood Iron Grille, Oskaloosa
Subscribe to Our Newsletters
National Hog Farmer is the source for hog production, management and market news
You May Also Like
---