Imports cut into pork safety, pig health
Imports cut into pork safety, pig health
That little sausage snack may seem innocent, but if it's carrying ASF or another disease it has the potential to gut a $20 billion industry.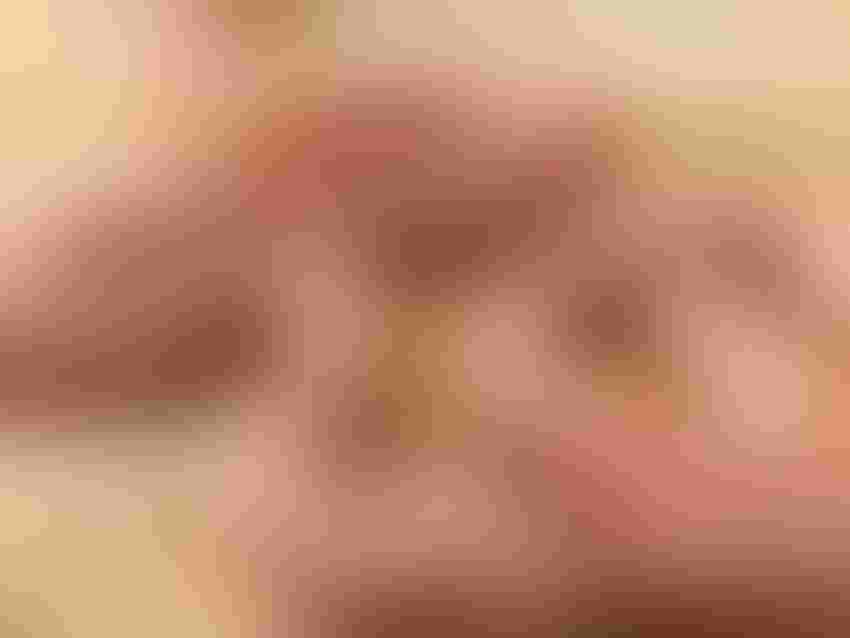 When I was 18-years-old, I had the opportunity to travel to Spain with my fellow high school Spanish I and II classmates. We took in places such as the renowned Sagrada Familiain Barcelona, the lively Puerta del Sol in Madrid and the famous sword-making, steel-working center in Toledo. It was in Toledo where I decided to purchase a souvenir knife.
As I was packing the last night of my trip for the airport and trying to fit everything back into my checked bag and carry-on, I hastily placed the knife in my carry on. This was pre-9/11 and being a young naïve girl from small town America who had only flown once before in her life, I didn't even think about it until the airport security scanner discovered it.
I wasn't the only one in my group who had mispacked their Toledo souvenirs. Two others in my party also packed their mementos in their carry-ons. The security scanner found one. The other wasn't detected.
This trip popped in my head this week after seeing an image Brad Freking, New Fashion Pork, shared with the audience at the Allen D. Leman Swine Conference. It was a picture showing a heaping pile of a variety of meat products confiscated from travelers. It was just one day's work for the Beagle Brigade at Chicago's O'Hare airport.
With African swine fever's ability to survive three to six months in uncooked or undercooked pork and its resistance to freezing, this image is alarming.
According to a 2014 article in BonAppetit, on an average day U.S. Customs finds 440 pests and seizes 4,379 items across air, sea and land borders. Digging into three years of data from the agency, the publication found pork products were the items that get confiscated the most.
For many Americans returning from trips overseas, those packages of pork may seem harmless, but with ASF knocking on our door, those little souvenirs could put the U.S. swine industry at serious risk. Take for example last month when ASF was found in dumplings and other foods containing pork several South Koreans brought back from China.
While the industry steps up biosecurity efforts and scrutinizes feed ingredients to safeguard against an ASF outbreak, we must also rely on the folks at U.S. Customs and Border Protection to keep those products out. We must also ask our fellow Americans and international visitors to check the CBP Information Center before they set foot in the United States and play by the rules. That little sausage snack may seem innocent, but if it's carrying ASF or another disease it has the potential to gut a $20 billion industry.
While only 2% of the U.S. is involved in agriculture, we need a 100% effort in ensuring viruses such as ASF don't come across our border.
I didn't try to slip in some chorizo or jamón into my carry on that return trip from Spain so many years ago, but I realize now it could have been just as bad as sneaking in that Toledo souvenir.
Subscribe to Our Newsletters
National Hog Farmer is the source for hog production, management and market news
You May Also Like
---