Global pork outlook: One step forward, two steps back
Global pork outlook: One step forward, two steps back
Herd health improving in many markets, as feed availability remains tight, high prices limiting consumption, according to latest RaboResearch report.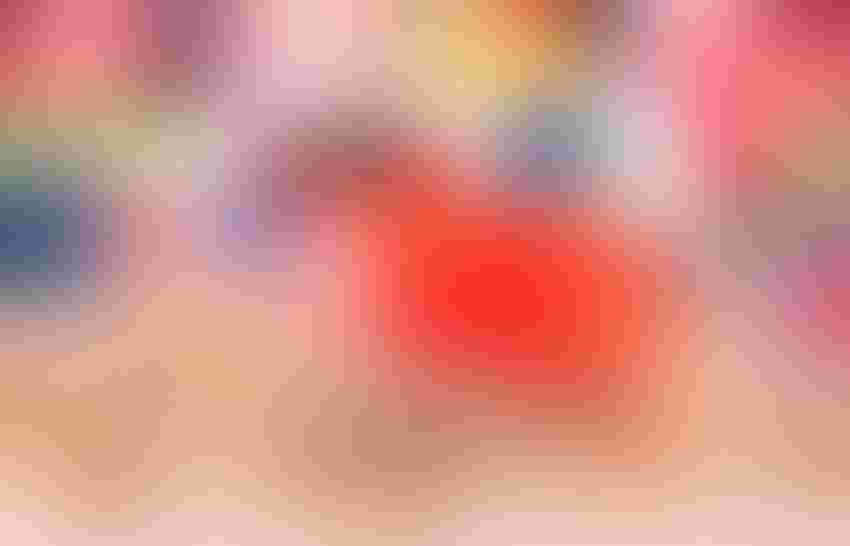 Pork producers around the globe should be watching out for a shift in protein consumption, lower feed availability and a rapid improvement in pork productivity for Q2 2023 and beyond. According to latest RaboResearch report, Global Pork Quarterly Q2 2023: Consumption in Focus as Pork Industry Plans for the Future, weaker economic growth is beginning to take a toll on pork consumption, not only in the United States, but overseas as well.
"We see persistently high retail prices limiting consumption of all proteins. Consumers continue to conserve capital by shifting everyday purchases to lower-value protein options, switching channels, and moving to smaller pack sizes," says Christine McCracken, senior analyst – Animal Protein at Rabobank and author of the report.
For many markets, the uptick in retail pork prices can be attributed to changing supply, but also increased labor and energy costs throughout the supply chain. Lower per capita income in several regions is expected to continue to impact purchasing decisions in 2023
McCracken notes the 2022 industry optimism, stemming from an upward shift in pork consumption (and prices) in some markets, and expectations of a 2023 recovery after the pandemic, contributed to the "planned supply growth in 2023"—a growth that will take time to ease.
"Slowing supply in Europe will help balance the industry, yet high costs of production and limited consumer support will require a more conservative approach to production to stabilize margins," explains McCracken.
As for feedstock inventories, McCracken says producers should not only watch for planting progress in the Northern Hemisphere but also disruption in Black Sea grain movement and demand for feed grains globally. Brazil's record soybean harvest made up for Argentina's disappointing spring crop, which aided in stabilizing grain and oilseed costs. However sluggish new crop sales are causing availability challenges while robust demand is keeping inventories well below historical averages.
"Rabobank expects the small global cushion in grain and oilseed stocks to drive additional feed cost volatility in 2023," states McCracken.
China, South Korea, the Philippines and Europe continue to battle cases of African swine fever, which has led to concerns surrounding reduced pork availability and trade interruption. Losses appear to be regional in China and contained at the moment, however any large deficit in Chinese pork production will impact the global market and cause a sharp upward correction in pork prices, McCracken cautions.
While North America and Europe have continued to make improvements in herd health and productivity, limiting the impacts of porcine reproductive and respiratory syndrome and porcine epidemic diarrhea, the increased yield could overload supply and potentially upset the market. "Given the difficulty in eliminating these viruses, operations with ongoing disease challenges may exit the industry given depressed returns," McCracken notes.
Outside the United States, the industry remains cautious on weaker consumption trends and feed cost uncertainty:
Mexico: Hog prices have dropped MXN 10/kg since the start of 2023, however Mexico's current prices are 16% above the five-year average. According to Rabobank, the country's year-to-date increase in 3.1% production is in line with expectations and reflects herd health stabilization. That said weaker pork demand is limiting packers' need for hogs. Pork imports have slightly increased year-over-year with U.S. pork accounting for 84% of volume.
Canada: Canadian pork slaughter YTD is down 2.1% YOY. Decreased weights also impacted pork production, causing a 5.1% YOY drop to 631,000 metric tons. Rabobank cites recent cuts by Olymel, but says these numbers do not reflect the announced closure of the Vallée-Jonction plant. The industry and government are now examining an CAD 80m buyback program for producers that are willing to leave the industry for at least five years.
China: Chinese pork producers are continuing to see price weakness due to ASF-induced liquidation and weak demand. However, piglet prices have improved from CNY 30kg in February to CNY 37kg in March, which Rabobank says demonstrates "a growing optimism among producers who expect higher prices in the coming months." Rabobank expects production to tighten in late Q2 and Q3, when demand recovers further.
Japan: Rabobank anticipates pork demand will be weaker in Q2 and imports from Europe will decline, due to elevated prices and inventories. While Japanese demand for pork has shifted from North American chilled to European frozen, an uptick in European pork prices has impacted import volumes, shedding light on a North American return.
Southeast Asia: The Philippines and Vietnamese hog markets continue to be impacted by ASF. Rabobank expects pork production to slowly increase in both countries, despite disease challenges and increasing production costs. Import growth is predicted to be weak.
Europe: A tight supply and historically high prices will continue to disrupt the European pork industry. While breeder returns improved first quarter, Rabobank expects sow numbers to be slow to recover, citing negative export expectations and increased feed costs. Analysts forecast pork production in the EU-27+UK to decrease by 5% YOY in 2023.
Brazil: Brazilian pork producer margins have actually progressed with export recovery and a reduction in feed prices. Live hog and pork markets saw a 40% YOY uptick through February as feed costs plummeted 9% over the same period. Rabobank anticipates 1-2% YOY production growth in 2023, and exports to strengthen, with more plants anticipating approval to export to China. China is the largest importer of Brazilian pork, accounting for 44% of total exports.
Subscribe to Our Newsletters
National Hog Farmer is the source for hog production, management and market news
You May Also Like
---