Global pork export value record-high in 2014; volume dips slightly
Global pork export value record-high in 2014; volume dips slightly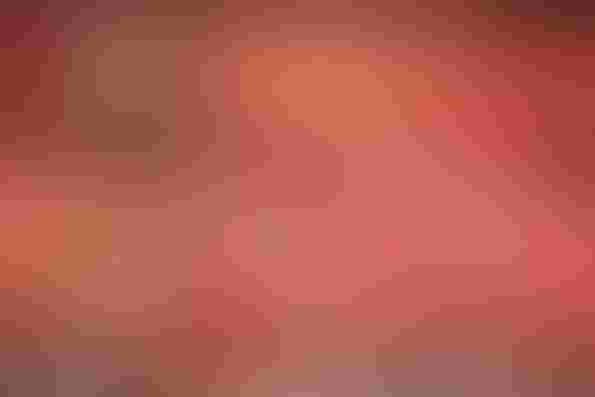 Although December data are not posted for all suppliers, the world's top 10 pork/pork variety meat exporters (European Union, United States, Canada, Brazil, Chile, China, Mexico, Australia, Belarus and Thailand) set a new export value record in 2014 of approximately $20.27 billion. This was a 5% increase over 2013 and surpassed the previous record (set in 2012) by 3%.
The value record was achieved despite a slight decline in export volume, which slipped about 1% year-over-year to an estimated 6.78 metric tons. The peak year for global pork export volume was 2012, when the top 10 exporters combined for more than 7 million mt.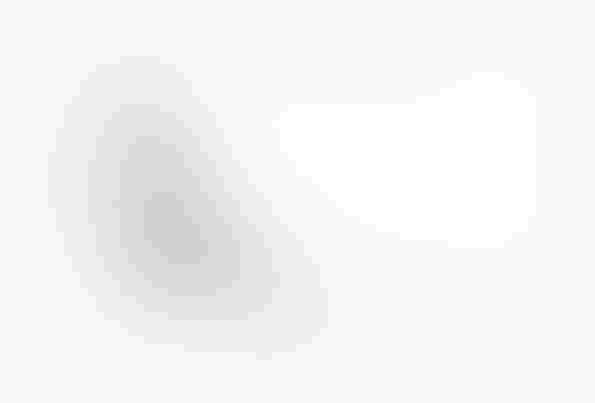 The United States is the world's second-largest pork exporter behind the EU, where production is more than double that of the United States. The U.S. share of global pork export value has held relatively steady in recent years at 31%, and this was again the case in 2014. In terms of volume, U.S. share was 30% in both 2013 and 2014. The recent high was 32% in 2011.
When its December data are available, the EU's 2014 exports are expected to total about 2.75 million mt, up slightly from the previous year. This means that the EU was able to find alternative destinations for the approximately 450,000 mt of pork that would have otherwise been exported to Russia. Russia is historically the EU's largest export market, accounting for about one-fifth of exports, but has been closed to EU pork since late-January 2014 due to an impasse over African swine fever.
The subsequent re-routing of EU pork – especially into Asian markets – was the biggest global pork trade story of 2014, as EU exports (all results through November) to Japan increased 38% in volume (316,158 mt) and 33% in value ($1.5 billion). Exports also increased significantly to Korea (204,000 mt, +98%), the Philippines (153,400 mt, +99%), Taiwan (39,717 mt, +295%) and Singapore (33,067 mt, +35%). The EU also posted double-digit increases to the United States, Australia, New Zealand, Canada and Angola. Exports to top destination China/Hong Kong were up 5% to 1.09 million mt.
No. 3 exporter Canada's 2014 exports totaled 1.064 million mt, down 3% from 2013, but export value set a new record of $3.23 billion (up 9%). The United States (367,421 mt, up nearly 10%) accounted for 34.5% of Canada's export volume, while exports were also larger for Japan (181,795 mt, up 4%) and Mexico (85,313 mt, up 26%). Canada's exports to Russia (91,075 mt, up 1%) were very strong through July, but have been minimal since the Aug. 7 food embargo imposed by Russia.
Brazil, the world's fourth-largest pork exporter, posted a 4% decline in volume (487,956 mt), but still set a new value record of $1.58 billion (up 17%). This performance was driven in part by higher per-unit values for Russia (up 42%) as Brazil became Russia's primary pork supplier and was able to command significantly higher prices – at least until the ruble crashed late in the year. Exports to Russia increased 38% in volume to 186,503 mt, while export value to Russia nearly doubled ($810.2 million, +97%). Brazil's exports to No. 2 market Hong Kong were down 8% to 110,466 mt, while exports increased to Angola (52,283 mt, up 4%) and Singapore (32,288 mt, up 12%). Lack of volume growth in Brazil's exports reflected relatively flat production in 2014, along with strong domestic demand.
Rounding out the top five, Chile's exports were down 1% to 159,991 mt, but increased 6% in value to $509 million. Chile's exports to China (46,518 mt, up 16%), have increased nearly tenfold since 2011, benefiting from beta agonist-free production. Chile's exports to Russia (25,491 mt, up 33%) rebounded to a new record in 2014, as most other main suppliers were out of the market for much of the year. Gains in these two markets were offset by lower exports to Japan, Colombia and Mexico.
While it is statistically one of the world's largest pork exporters, China exports a very small fraction of its total production and more than half the volume goes to Hong Kong. The remainder is mostly processed pork products destined for Japan and Southeast Asia. While highly touted in the media, China's entry into the Russian pork market late last year did not translate into large volumes, as exports to Russia totaled 3,600 mt valued at $14.6 million.
Export data sources: Global Trade Atlas and USMEF estimates. All results include both muscle cuts and variety meat.
Subscribe to Our Newsletters
National Hog Farmer is the source for hog production, management and market news
You May Also Like
---