Despite Export Surge to Russia, Brazil's Pork Production, Overall Exports Fairly Flat
Despite Export Surge to Russia, Brazil's Pork Production, Overall Exports Fairly Flat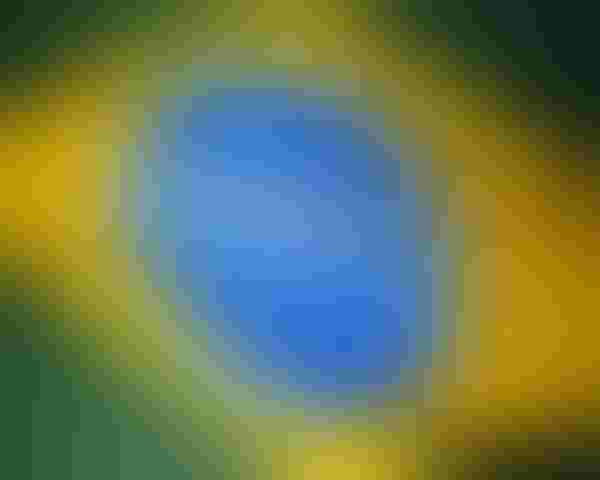 A team of U.S. Meat Export Federation (USMEF) staff members recently visited Brazil to conduct research on that country's red meat production and export trends. Brazil trails only the European Union, the United States and Canada in pork exports, but its fourth place is a distant one, with last year's exports totaling 509,773 metric tons (mt), less than half of Canada's 2013 exports. U.S. pork exports are nearly four times Brazil's and the EU's exports are about five times greater.
Brazil's exports are heavily targeted toward Russia, which took 26 % (or 134,891 mt) of its 2013 export volume. This year, exports to Russia are up 24 % year-over-year to 129,458 mt, nearly matching the full-year 2013 total in just nine months. This is largely due to Russia's suspension of pork imports from the EU (in place since Jan. 30) due to African swine fever, as well as its Aug. 7 closure to most pork imports from Canada and the United States. Brazil's export value to Russia is up a remarkable 81% over last year's pace at $562 million, reflecting tight supplies and high prices in the Russian market.  
"Russia began receiving pork shipments from two Chinese pork plants earlier this month, and recently approved imports from two plants in Thailand," says USMEF Economist Erin Borror, "but Russia's dependence on Brazilian pork has never been as high as it is today, nor has Brazil ever been this heavily reliant on Russia as an export market."
Brazil's other major pork destination is Hong Kong, with January-September exports totaling 82,217 mt –16% less than the same period last year. Export value to Hong Kong is down 14% to $144 million. This is mainly a reflection of low domestic pork prices in the China-Hong Kong region and an influx of imports from other sources, including the EU.
The largest decline in Brazil's exports this year has been to Ukraine, down 92% to just 4,418 mt, compared to 55,184 mt last year.
"Ukraine was Brazil's third-largest pork market last year, but has now dropped out of its top 10," Borror said. "You would think that would be seen as a major blow to the industry, but it's been largely overshadowed by the surge in demand from Russia and the fact that Brazil's total export value (up 13% to $1.13 billion) is higher year-over-year. This has helped hog prices achieve record highs, so the export outlook is optimistic despite the fact that exports are trending lower in some key markets."
High pork prices have put a damper on already-low domestic pork consumption, which consists mostly of processed products. Per capita consumption is about 15 kg, of which only 4 kg are fresh (unprocessed) cuts. Brazilians prefer to buy fresh meat at the full-service counter in retail stores, where it is common to see bone-in pork chops, but much of the space is dedicated to fresh pork sausages for home barbeques.
"We did see some very high-quality, well-marbled pork chops in overlay packages at retail in Sao Paulo," Borror said. "There was also a wide selection of processed pork products, from sausages to hams and bacon, in attractive packaging."
The Brazilian industry is focused on enhancing domestic demand for pork, in part by refuting a negative health image from past eras that still hinders present-day consumption. The industry does not have a checkoff program, but most major producers are members of the Brazilian Association of Animal Protein (ABPA), which manages domestic and international marketing of pork and poultry.
Year-over-year production in Brazil appears to be fairly flat in 2014, despite expectations of robust growth earlier in the year.
"USDA projected a 3% increase in Brazil's pork production this year, but that did not materialize," Borror said. "With grain prices moderating and producers experiencing a strong period of profitability, there could be production growth in 2015 – but unfortunately it's really difficult to get a handle on whether the breeding herd is actually expanding. Brazil's heavily integrated pork industry should help limit dramatic swings in production, but there are concerns about the domestic economy next year, which might impact producers' outlooks."
Some challenges facing producers include rising labor costs, high taxes and substandard roads and other infrastructure. The industry has not been impacted by porcine epidemic diarrhea virus (PEDV).
"Unlike the beef industry, Brazil's pork producers do use ractopamine – except when producing for export to Russia," says Cheyenne Dixon, USMEF technical services manager. "Companies exporting to Russia are managing ractopamine-free programs. On the animal welfare front, the main concerns are with transportation, although the industry is experimenting with group housing and feeding."
Brazil's efforts to diversify its export destinations have been hindered by animal health issues, particularly restrictions related to foot-and-mouth disease (FMD). Most of the country's pork production is concentrated in the state of Santa Catarina, which is FMD-free. This is only helpful if the importing country recognizes FMD-free regions and sets its import restrictions accordingly. FMD regionalization allowed Brazil to gain access to Japan last year, but export growth to Japan has been slow to come. Through August, Japan reported 2014 imports from Brazil of just 636 mt.
"Brazilian pork gaining access to Japan generated a lot of media speculation that it would quickly become a major player in that market, but so far that's not the case," Borror said. "Long shipping times to Japan limit Brazilian exports to frozen product, so that's one factor behind the low volumes. They're achieving very modest growth, supplying frozen loin and belly cuts, often sliced or value-added to clear the gate price. But Brazilian pork is still not much of a factor in Japan."
Jessica Julca, USMEF South America representative, says that Brazil supplies pork to some markets within South America, but rarely competes head-to-head with U.S. pork.
"The main South American destination for Brazilian pork is Uruguay, where U.S. pork has access but we are mainly exporting sausages and not competing directly with fresh Brazilian product," Julca says. "Argentina, where we do not currently have access, is Brazil's second-largest market. The mainstay market for U.S. pork is Colombia, and Brazilian pork is not a factor there. Ecuador is also not currently importing from Brazil. In Colombia and Ecuador, the main competition for U.S. pork comes from Chile and Canada."
Borror says that while the USMEF team came away with useful information, she was disappointed at the level of access provided by Brazil's pork industry.
"We knew biosecurity would be a big concern on the production side, especially with regard to PEDV," she says. "We did have very informative meetings with EMBRAPA (the Brazilian Agricultural Research Corporation, a division of the Ministry of Agriculture) and ABPA, but unfortunately our opportunities to gather comprehensive pork industry research and other insights were limited."
Export data source: Global Trade Atlas
Subscribe to Our Newsletters
National Hog Farmer is the source for hog production, management and market news
You May Also Like
---