Deb and Jeff Hansen Foundation donates truckload of pork to replenish rural food pantries
Deb and Jeff Hansen Foundation donates truckload of pork to replenish rural food pantries
The Deb and Jeff Hansen Foundation and Iowa Select Farms donated approximately 44,000 pounds of nutrient-rich protein to help feed Iowa families in need.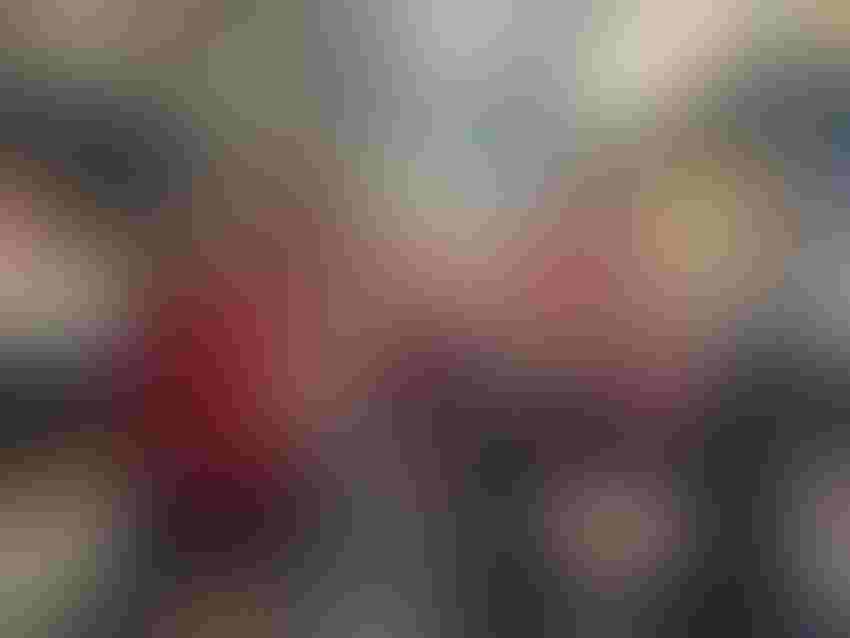 <p>The food pantry in New Hampton, Iowa, was just one of 82 food pantries across the Hawkeye State to receive pork loin donations from the Deb and Jeff Hansen Foundation and Iowa Select Farms.</p>
Empty freezers in over 80 rural food pantries are now full of boneless pork loins after the Deb and Jeff Hansen Foundation and Iowa Select Farms donated approximately 44,000 pounds of nutrient-rich protein to help feed Iowa families in need. The pork was delivered throughout June and July to local community organizations, food shelves and pantries across the state.
"We believe everyone deserves a good meal, and with kids home from school and food pantries depleted of much-needed meat, we make every effort to restock their freezers and help them with community meals," says Jeff Hansen, president and CEO of Iowa Select Farms.
During the donation period Iowa Select Farms' refrigerated semi traveled 1,567 miles to 54 communities and 82 food pantries. This year, the delivery team captured the unique story of each pantry and their volunteers, posting to social media throughout July. "As we made our way across the state, we worked to capture the story of each pantry, their volunteers and the families they serve," says Jen Sorenson, communications director at Iowa Select Farms. "Each pantry is unique in their own way, and by posting our journey on our Facebook page and website blog we were able to spotlight each organization to help build awareness of hunger and food insecurity in rural communities."
In total, 808 cases of pork loins were distributed during this round of donations, and with the tremendous need for lean protein, pantries exhaust their supplies very quickly. "Many of our families simply can't afford to buy meat," says Gwen Simpson, coordinator for the United Methodist Church Food Pantry in Lamoni, Iowa. "Families in need will purchase the cheapest food options, however studies show those available choices may not always be the best source of nutrition. Receiving the lean and protein-rich pork loins means a lot to us and the families we serve, they are always incredibly grateful."
Each donated pork loin is being accompanied by a free 16-page booklet intended to provide families with information about how to properly store, handle and prepare the pork. The booklet also contains a collection of easy and economical recipes for families to prepare the pork loin into a full meal, and even make it stretch into several meals.
The boneless pork loins are approximately 4.5 pounds each and feed 24 people a 3-ounce serving of pork. The 808 cases of pork loin roasts donated by the Deb and Jeff Hansen Foundation and Iowa Select Farms will provide approximately 232,704 servings to Iowa families.
Subscribe to Our Newsletters
National Hog Farmer is the source for hog production, management and market news
You May Also Like
---