China slaps 25% tariff on U.S. pork
China slaps 25% tariff on U.S. pork
As promised, China imposes tariffs on 128 items including U.S. pork.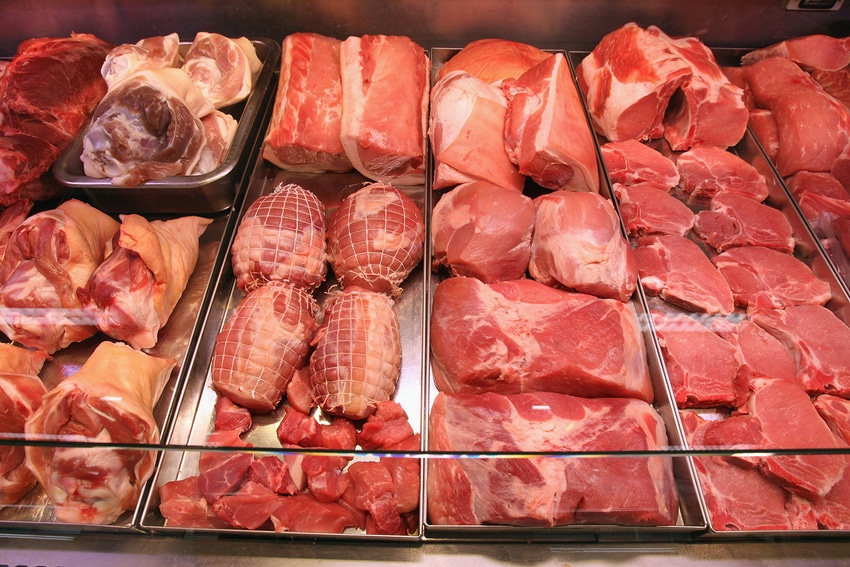 China imposes tariffs on $3 billion worth of U.S. imports including pork, counteracting the Trump's administration's move to slap tariffs on steel and aluminum imports.
The Customs Tariff Commission of the State Council has decided to impose a tariff of 15% on 120 items of products imported from the United States including fruits and related products, and a tariff of 25% on eight items of imports including pork and related products from the country, according to a statement posted on the ministry website.
The U.S. National Pork Producers Council warned last month that the measures would have a significant negative impact on rural America. The U.S. pork industry sold $1.1 billion worth of products to China last year.
"We sell a lot of pork to China, so higher tariffs on our exports going there will harm our producers and undermine the rural economy," says NPPC President Jim Heimerl, a pork producer from Johnstown, Ohio. "No one wins in these tit-for-tat trade disputes, least of all the farmers and the consumers."
Regardless of worldwide objections, the U.S. administration decided to impose a 25% tariff on steel imports and a 10% tariff on aluminum, with tariffs on imports from countries including China.
The U.S. measure went into effect on March 23 although in violation of World Trade Organization's rules.
China's Ministry of Commerce says in its statement that those exemptions "seriously violate" WTO rules and the move is to protect China's interest using WTO rules.
"In order to protect China's interests and balance the losses caused by the United States' imposed tariffs (i.e., 232 measures) on imported steel and aluminum products to China's interests, the Customs Tariff Commission of the State Council has decided to suspend duty concessions on certain imported products originating in the United States," the State Council Customs Tariff Commission says.
The tariff on 128 products ranging from pork to steel pipes will go into effect April 2, China announced late-Sunday.
The U.S. Meat Export Federation and NPPC each express disappointment in Chinese government's decision to impose duty on imports of U.S. pork and pork variety meat.
Exports are extremely critical to the financial well-being of America's hog producers. Over the past 10 years, the United States, on average, has been the top exporter of pork in the world, and we're the lowest-cost producer. In any given year, we export pork to more than 100 nations, and those exports support 110,000 American jobs. Last year, nearly $6.5 billion of U.S. pork was exported, which was more than 26% of U.S. pork production.
"We are disappointed that China has placed an additional 25% tariff on U.S. pork exports," states Neil Dierks, NPPC CEO. "We recognize that the U.S. and China are negotiating, and we are hopeful that the 25 percent tariffs on U.S. pork will be short-lived."
China is a leading destination for U.S. pork and especially for pork variety meat. In 2017, U.S. exported 495,637 metric tons (mt) of pork and pork variety meat to China/Hong Kong, valued at $1.08 billion – our second-largest international market by volume and third-largest by value. For pork variety meat exports only, this was our largest destination in both volume (321,116 mt) and value ($741.8 million), accounting for 63% of U.S. export value. Variety meat exports make a critical contribution to industry profitability, and last year these exports to China/Hong Kong alone equated to more than $6.00 per U.S. hog slaughtered.
"The United States is a reliable supplier of pork products to China, and this decision will have an immediate impact on U.S. producers and exporters, as well as our customers in China," stresses USMEF president and CEO Dan Halstrom. "We are hopeful that the additional duties can be rescinded quickly so that U.S. pork can again compete on a level playing field with pork from other exporting countries." 
Subscribe to Our Newsletters
National Hog Farmer is the source for hog production, management and market news
You May Also Like
---