China needs pork and still buying a lot from the U.S.
China needs pork and still buying a lot from the U.S.
Understanding the economics of antitrust cases.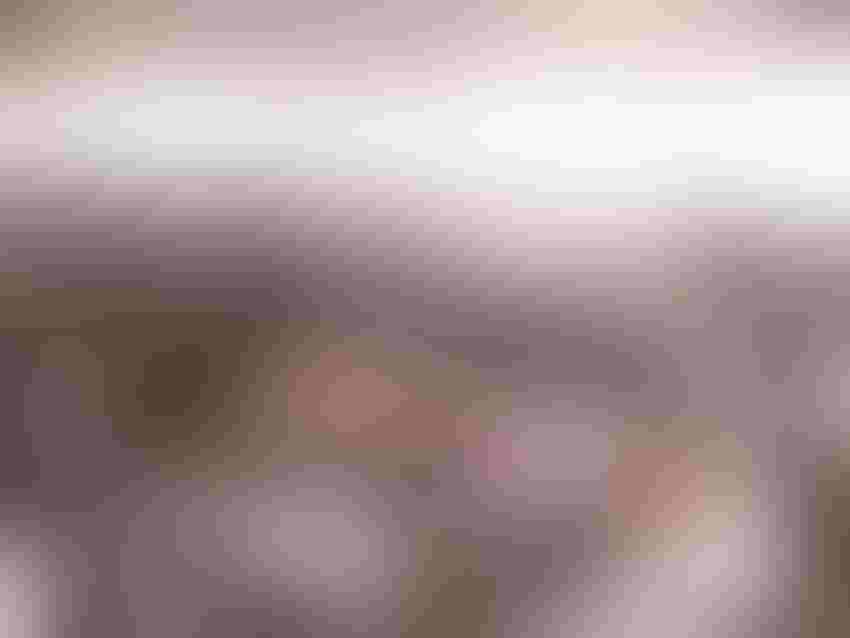 What do we know or think we know about the current pork market?
China still needs pork and they are still buying a lot of it from us. See Chart Shipments to China for the week ending May 29 were still 180% larger than one year ago and yea-to-date shipments are up over 350% from last year. That's the good news. The bad news is that the recent trend is lower and the relationship with China appears to be on the rocks to say the least. Add in significant anecdotal evidence from U.S. packers that China's interest in U.S. pork has waned and there is some cause for concern.
Note also from Chart 1 that even if shipments remain at recent levels, the year-on-year comparisons are going to look worse since we will be comparing this year's results to the improved data gathering by USDA's Foreign Ag Service that began last summer. We need to realize that China is still taking about 12% of U.S. pork production. Thank goodness for that. U.S. crops still look excellent, meaning costs will likely remain low — and even lower than we had previously expected. Chart 2 shows our estimates of costs of production. Remember that these estimates represent the low-cost 25% or so of U.S. producers, but they suggest that costs are the lowest since 2006.
Those costs, of course, do not include added costs from maintenance diets, lengthened stays in finishing buildings, etc. With this year's planting pace and crop conditions, decent weather from here on out should at least put pork producers in a position to not need exceptional prices to get in the black. Pork demand is soft primarily due to slow foodservice recovery — which may get slower given renewed COVID-19 challenges in some early opening states and, perhaps, cities that saw large demonstrations and riots. Research done by the Pork Checkoff indicates that about one quarter of pork is used through four channels — retail meat case, ingredients in other retail products, foodservice and exports.
Exports are still strong. The retail components have, if anything, strengthened as people prepare more food at home. But foodservice is coming back in fits and starts, and the fits may be winning at the moment. The pace of foodservice recovery has not been fast enough to pick up the pork from recovering slaughter operations, pressuring wholesale prices.
Packing plants are recovering but the progress has ground to a very slow pace. Idle capacity dropped from 12% on June 5 to 11% one week later. We had speculated all along that the law of diminishing returns would apply here and our concerns are coming to fruition (see Chart 3).
Several large plants are having serious problems in getting back above 85%. On the positive side, 14 of the 28 plants we track are now above 90% operating rate. But getting every plant back above 90% doesn't likely put the total back to 95% — a level that is sorely needed to handle fourth quarter slaughter. While some plants continue to struggle, we do not hear of many significant re-breaks at plants that have recovered. Effective Centers for Disease Control and Prevention guidelines and company practices? Immunities? The reasons are unknown at present, but we hope they are long-lasting. Weekly hog slaughter has finally nearly caught up with the number of hogs available — based on my forecasts after the March Hogs and Pigs report. The backlog grew by less than 10,000 head last week but now stands at roughly 3.1 million head less whatever market hogs have been euthanized. No one knows just what that number is, but we think it is roughly 400,000. Small pigs continue to be killed and inventories in double- and triple-stocked buildings are going to have to be reduced soon. We still see no way to avoid further large euthanizations, but it now appears those may occur among younger pigs that involve less cash investment and pose much lower disposal challenges and costs.
It is important to note that "catching up" on a weekly basis has required large Saturday runs that probably cannot be maintained week-in, week-out. Further, all that has been done is to stop increasing the back-up. Packers may be able to eat into the 2.7 million net backlog over the next few weeks, but they will not be able to take more than about 100,000 per week.
Perhaps the most important news item last week was the indictment of high-ranking officers at Pilgrim's Pride and Claxton Poultry Farms on charges of conspiring to fix prices on broilers and broiler meat. That development was followed by news that Tyson Foods was cooperating with the Justice Department in the broiler investigation, taking advantage of a DOJ policy to grant immunity to companies that cooperate in antitrust investigations.
Both of these actions raise a host of other questions. Recall that the broiler industry was the first target of a private antitrust lawsuit in 2016 on behalf of a number of buyers of broilers and broiler products. The suit alleged that the 11 largest chicken companies conspired to fix prices beginning in 2008. The Department of Justice followed by initiating an investigation of its own which has resulted in these indictments — so far. DOJ says the investigation is ongoing, leaving more indictments quite possible.
The private chicken suit was followed in 2018 by a similar one alleging that pork packers had also conspired to fix pork prices. That suit was thrown out in August 2019 by a Minnesota judge but was re-filed in November. To my knowledge, DOJ has not opened a criminal investigation of pork packers.
Finally, the largest four beef pacers (JBS, Tyson, Cargill and National) were accused of price-fixing in a private suit filed in October 2019. The suit alleges that the companies conspired beginning in 2015 to raise beef prices by restricting slaughter capacity.
The developments in the chicken case are indeed interesting. The fact that DOJ filed criminal charges against high-ranking officers suggests they must have some pretty clear evidence — and they cited several statements and emails that appear to support the conclusion. In addition, Tyson's cooperation is very interesting since that company is a major player in both the beef and pork industries as well.
I have no information other than what is publicly available regarding these lawsuits or the charges filed by DOJ. I am certainly not a lawyer so I can't comment on the legal issue, but I can comment on the economics.
From an economic standpoint, the key issue in price fixing is the ability to control supply. A group of companies cannot just raise prices and continue to offer as much product as they always have. Buyers have a say in this. Higher prices will mean some buyers will reduce their purchases.
So, to maintain higher prices, any monopolist (i.e. single supplier of a good or service) or oligopolists (a group of conspiring companies) must restrict supply. In doing so, they push the price received above the marginal cost (i.e. the cost of the last unit of output) and earn "monopoly rents" in economic terms. That's not difficult to do if you are a monopolist. Enforcing such behavior on a group of companies is much more difficult, usually requiring some sort of enforcement or punishment mechanism. The Organization of the Petroleum Exporting Countries is the poster child for how difficult it is to run such a cartel.
The top four beef packers control roughly 85% of steer and heifer slaughter. The top four pork firms (Smithfield, JBS, Tyson and Clemens Food Group) control just over 60% of barrow and gilt capacity. If one treats the Seaboard-Triumph group as one entity, it would leap-frog Clemens to the No. 4 spot and put total market share to 70%.
Source: Steve Meyer, who is solely responsible for the information provided, and wholly owns the information. Informa Business Media and all its subsidiaries are not responsible for any of the content contained in this information asset. The opinions of this writer are not necessarily those of Farm Progress/Informa.
Subscribe to Our Newsletters
National Hog Farmer is the source for hog production, management and market news
You May Also Like
---