China/Hong Kong's pork imports declining from '16 record highs
China/Hong Kong's pork imports declining from '16 record highs
Although there is uncertainty about second-half demand, it is possible that China's hog prices and imports will rally later in the year, returning to a more seasonal trend as they did in 2012.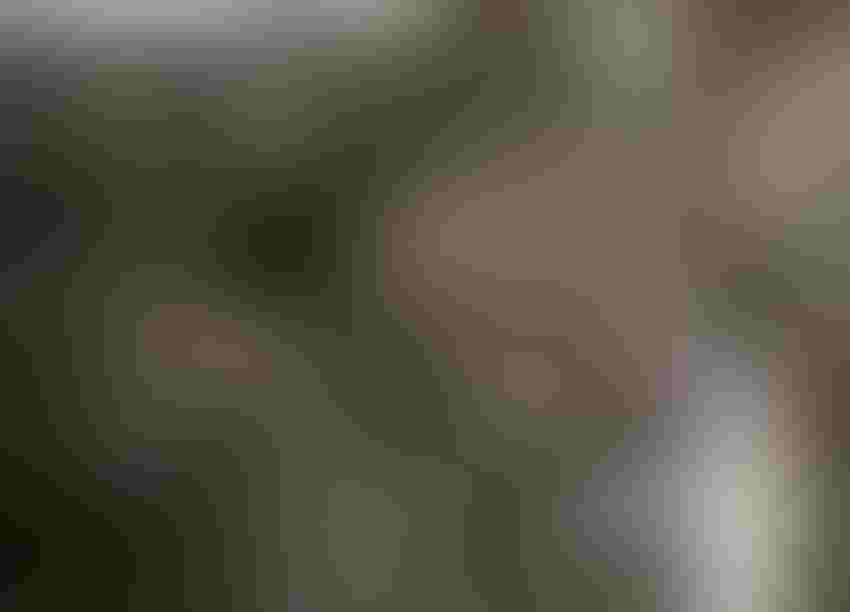 By U.S. Meat Export Federation Staff
As China's domestic pork production has rebounded this year and its hog prices have cooled, demand for imports has moderated from the exceptionally strong levels seen in mid-2016. China's pork/pork variety meat imports were actually somewhat stronger than expected in May at 219,249 metric tons, but this was still down 24% year-over-year. With Hong Kong included, the region's total May imports were 280,172 mt, down 15% from a year ago but the largest since September. 
Through the first five months of 2017, China/Hong Kong pork/pork variety meat imports totaled 1.345 million mt, up 7% from a year ago. Monthly imports for the remainder of this year are projected to be below year-ago levels, so 2017 volume will likely total about 3.23 million mt — down 4% from last year's record.
When excluding variety meat and looking strictly at pork muscle cuts, the softening demand for imports is more dramatic. China's May muscle cut imports totaled 119,683 mt, down 27% from a year ago. The combined China/Hong Kong total was 154,522 mt, the largest since September but still down 20% year-over-year. China's imports from the European Union (67,891 mt, down 42%) were sharply lower in May while imports from the United States slowed moderately (18,180 mt, down 7%), and volumes were notably higher from Canada (25,278 mt, up 54%) and Chile (4,522 mt, up 21%). For January through May, China/Hong Kong's muscle cut imports were still up 4% to 724,505 mt. If imports maintain this same average monthly pace through the rest of the year, imported muscle cut volume will be about 1.37 million mt — the second-largest on record, but down 15% from 2016.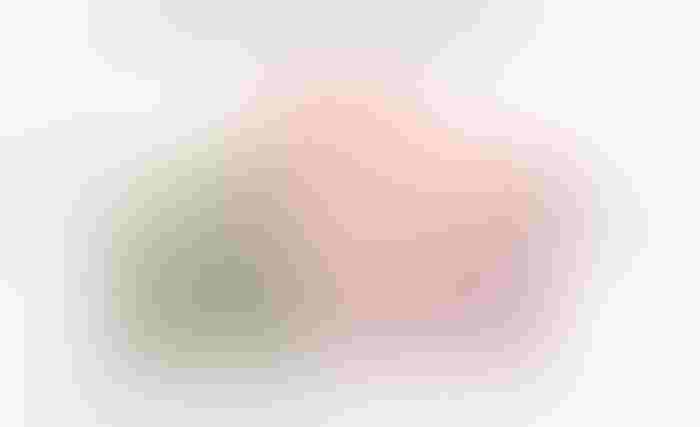 Indicative of the continued strong demand for variety meats, U.S. pork variety meat exports to China/Hong Kong were up 20%, totaling 143,767 mt in the first five months of the year. Export value increased 29% to $304 million, as China competes with Mexico ($96 million, up 33%) for virtually everything from snout to tail. China/Hong Kong accounted for 60% of U.S. pork variety meat exports through May, and the value of variety meat exports to China averaged $6.15 for every U.S. hog harvested (up 25% from the same period last year).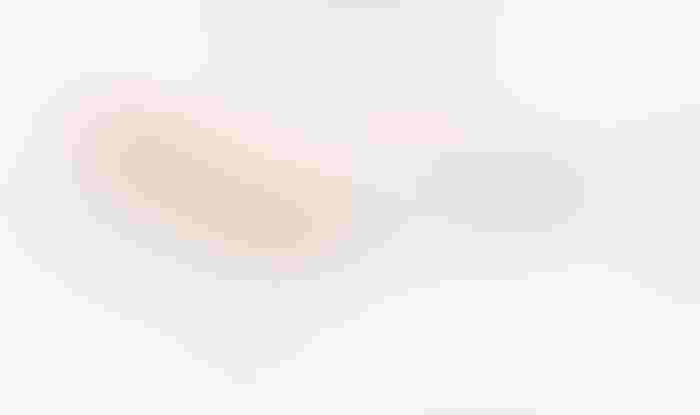 After rebounding in mid-June, China's live hog prices stabilized near the end of the month — holding at 13.8 to 13.96 RMB per kilogram ($0.92 per pound). Although prices were up slightly from the lows posted earlier in the month, they were still down about one-third from year-ago levels, when China's hog prices were record-high and exceeded 20 RMB per kilogram (more than $1.40 per pound) from late-April to late-June.
So far this year, China's hog prices have tracked relatively close to the 2012 trend, when production was recovering from disease-related issues. Piglet prices have been trending lower since April. Late-June prices were down about 30% from last year, but were still higher than the average seen in previous years.
With piglet prices remaining historically high, wean-to-finish operators have, on average, been losing money for the past few months. The latest estimated losses are about $13.50 per head, compared to profits of $54 per head at this time last year. Farrow-to-finish operators are still estimated to be making profits of about $27 per head, but that's down 80% from a year ago. It is important to note, however, that because of large variations in the scale of operations and the geographic spread of production, average profitability offers little guidance on the overall health of an individual Chinese producer. Another indicator, China's hog-to-corn price ratio, shows a decline since late-January, in line with the drop in hog prices. Although China's corn prices are down about 6% year-over-year (and drifting lower since China abolished the de facto floor price), the hog-to-corn ratio was 7.26:1 at the end of June – down significantly from about 10:1 at this time last year.
With the uptick in Chinese pork slaughter and production resulting in greater domestic product availability, an illustrative measurement of import competitiveness is the ratio of China's hog prices to U.S. heavy hams. This ratio dropped from 2.17 to 1.30 over the past year, reaching its lowest level since 2015. The lower ratio reflects a seasonal increase in U.S. ham prices — supported by strong demand from Mexico — and the decline in China's hog prices compared to last year's highs. Because it is now less profitable for Chinese processors to use U.S. hams, weekly shipments and outstanding sales (sold but not yet shipped) to China continue to track below last year's pace.
On a more positive note, insights from U.S. Meat Export Federation staff in Shanghai and Beijing indicate that China's wholesale pork market is stabilizing. Rock-bottom prices for chicken have started to recover, which could be supportive of the pork complex. Summer is seasonally a slow demand period for pork, and rains and flooding in southern China have complicated both production and demand. Traders hope that weak domestic hog prices are at this year's nadir, and that seasonally strong demand in the late-summer and through the Lunar New Year will help bolster prices in the second half of this year.
Although there is uncertainty about second-half demand, it is possible that China's hog prices and imports will rally later in the year, returning to a more seasonal trend as they did in 2012. Historically high piglet prices indicate that rebuilding is still ongoing, but production has not yet fully rebounded. Hog weights have reportedly moderated after increasing in the first half of June, but these dueling factors continue: China's producers do not want to sell at lower prices, and packers do not want to pay more for hogs when they face tepid demand for pork and abundant inventories of imported product.
Note: China/Hong Kong combined totals exclude Hong Kong's imports from China and Hong Kong's re-exports.
Data sources: Boyar, China's Ministry of Agriculture, Global Trade Atlas.
Subscribe to Our Newsletters
National Hog Farmer is the source for hog production, management and market news
You May Also Like
---