Cargill names new leaders to North American pork team
Cargill names new leaders to North American pork team
Changes and addition put nearly 80 years of pork industry experience in key leadership positions for the Cargill pork team.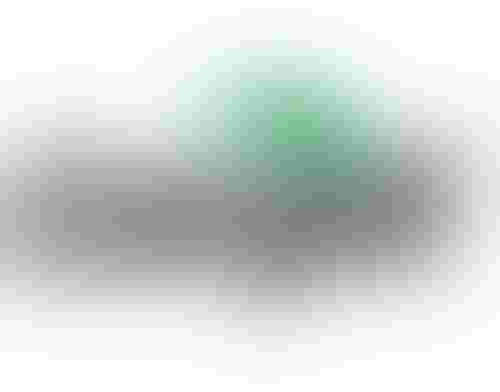 Cargill Animal Nutrition is pleased to announce changes in leadership as well as an addition to their North American pork team. Patrick Duerksen has been named pork commercial director, Brent Frederick, PhD, has been named the technical services and innovation director, and Scott McAdoo joins Cargill as the director of pork business analysis and support. These changes and addition put nearly 80 years of pork industry experience in key leadership positions for the Cargill pork team. 
Duerksen has been working with Cargill and in the pork industry for nearly 30 years. He first joined Cargill as a production manager for the pork business, managing hog barns in Arkansas. Since then, Duerksen has worked in technology deployment, business analytics and business efficiency in both the United States and abroad. For the last 13 years, Duerksen has led strategic marketing for the animal nutrition business, first at the global level, then focused on the North American market. In his new role as commercial director, he will lead the pork sales and nutrition consultants, helping them uncover opportunities with customers to drive profitability and success of their operations.
"The deep passion and commitment that our team has for supporting our customers is what really excites me about leading this team," said Duerksen. "I'm honored to take this role to bring more impactful insights and solutions to the pork industry and to help grow and develop our team."
Frederick has been working with pigs since he was a young boy on his family's 100 sow, farrow-to-finish farms in Georgia, where he also showed pigs, cattle and sheep. That farm upbringing led him to study animal science at Texas A&M University, then pursue a master's in animal nutrition from Iowa State University, and receive his PhD in nutrition from North Carolina State University. With his passion for pig nutrition and research, Frederick worked for Christensen Farms for 17 years, holding several different roles during that time. He worked in different aspects of the operation, including business analyst, sow operations lead and director of R&D and innovation. In 2020, Frederick joined Cargill as the pork innovation lead, and began working across pork and poultry innovation last year as the monogastric innovation lead. With his new role, Frederick will lead both the research and innovation team and in-field technical experts for the pork business.
"Bringing our research and nutrition teams together is exciting for us and our customers," said Frederick. "Our goal is to create better connections across the technical teams to provide better insights as well as drive research and innovations that are relevant and impactful for our customers."
McAdoo joined Cargill in late 2022, bringing nearly 30 years of pork industry experience with him. Like Duerksen, McAdoo began his career in the 1990s with Cargill Pork as the operations manager for sow production, growing the sow herd to more than 140,000. He followed the pigs to JBS Live Pork when Cargill sold the live pork business in 2015. McAdoo transitioned to the world of analytics as an account manager with Agristats Live Pork before getting back into live production as the director of operations for Tyson's pork breeding stock business. McAdoo's experience leading large integrated operations as well as his experience managing data make him a great asset to support customer profitability. He will also lead the team of live production support specialists.
"The technology and data we have at our fingertips today is light years ahead of what we had early in my career," said McAdoo. "I look forward to helping customers realize more productivity and profitability through our legacy data tools like Pig Flash, but also our newer tools, such as Producer Profitability and Swine Production Dashboards within the Cargill Nutrition Cloud."
Subscribe to Our Newsletters
National Hog Farmer is the source for hog production, management and market news
You May Also Like
---