Canadian pork, beef producers applaud FMD vaccine bank funding
Canadian pork, beef producers applaud FMD vaccine bank funding
2023 budget to fund $57.5 million over five years for a foot-and-mouth disease vaccine bank.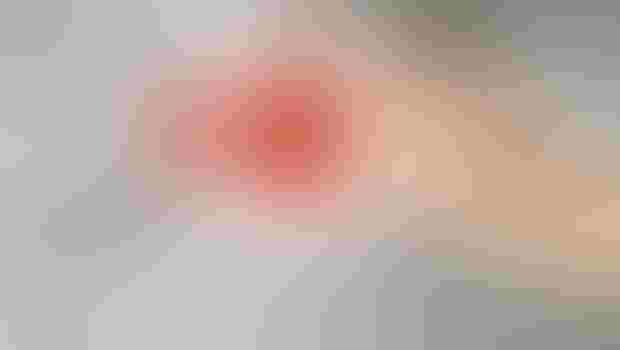 Canada has released its 2023 federal budget, which includes funding for a vaccine bank for foot-and-mouth disease. The $57.5 million investment over five years will used to develop emergency response plans and establish the vaccine bank.
"While we hope this vaccine bank is never needed, we are grateful for today's investment and its establishment," said Nathan Phinney, Canadian Cattle Association President. "We appreciate the Government listening to our concerns and understanding the critical need to put in place emergency preparedness plans to control the spread of the disease and protect our export markets for Canadian beef."
Upon review, the Canadian Meat Council said it is pleased to see the commitment to funding the bank. An FMD outbreak has the potential to severely restrict the movement of cattle and pigs and impact the country's ability to export pork and beef. An FMD vaccine bank is a critical component to managing the threat of a potential outbreak. CMC looks forward to working with Candian Food Inspection Agency on a more comprehensive response plan which includes the vaccine rollout strategy.
"The vaccine bank, and the transportation supply chain office, are proof that governments can partner with producer groups to solve issues," said Canadian Pork Council chair Rene Roy. "We know these are steps on a path to ever-depending partnerships with the agriculture sector." 
The budget also outlines an increase in interest relief for agriculture producers under the Advance Payments Program from $250,000 to $350,000 for 2023 program year. CCA said it supports the increased limit for the 2023 program year, of which, beef producers across the country continue to benefit from.
Budget 2023 also promotes growth in the biofuels industry, supporting innovation and development of clean technologies.
"The by-products of the biofuels industry may be important feedstocks for our sector, so we look forward to working with government and the sector in meeting the growing demand for lower emissions fuels," said Roy. "We also applaud the government's ongoing commitment to ensuring preferred free trade access to the whole G7, and two-thirds of global consumers through the new NAFTA, the Canada-European Union Comprehensive Economic and Trade Agreement, and the Comprehensive and Progressive Agreement for Trans Pacific Partnership."
Roy said the budget shows there remains work to be done to help Canada's agriculture sector, but he said the government is listening.
"This is a journey, not a destination," he said. "Investing in the agriculture sector is in the strategic national interest of every country, and we know this government understands the incredible success story of Canadian food security is not to be taken lightly. On behalf of pork producers, we will continue to tell our story and advocate for the government's ongoing improvements to regulations and investments in the sector."
Subscribe to Our Newsletters
National Hog Farmer is the source for hog production, management and market news
You May Also Like
---