Canada ag voices opposition on warning label for ground beef, pork
Canada ag voices opposition on warning label for ground beef, pork
Health Canada proposing regulations which would require ground meat sold at retail to carry a "high in" saturated fat warning label.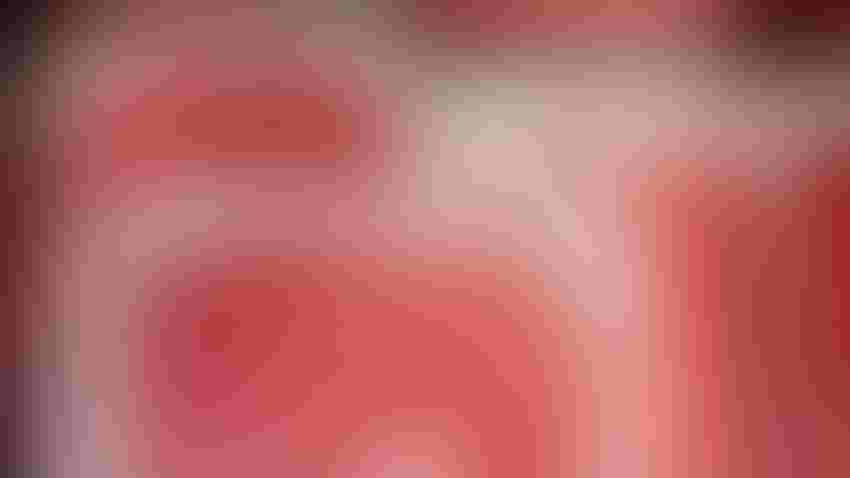 Several representatives in the Canadian agricultural community are sounding the alarm on Health Canada's proposed regulations, which would require ground meat products sold at retail to carry a "high in" saturated fat warning label.
The Canadian Cattlemen's Association is strongly urging Health Canada to exempt all classes of ground beef from front-of-package regulations. The CCA says ground beef should be exempt from Health Canada's proposed FOP labelling like other nutritious foods, such as single ingredient meat, milk, eggs, vegetables and fruit, and is asking for a policy that is equitable.
The CCA says Canadians consume approximately half of their calories from low nutrient, ultra-processed foods. By contrast, ground beef is a nutrient-dense protein that contributes iron, zinc and vitamin B12. FOP labeling of whole, single-ingredient foods starkly contrast with the foundational principles of healthy eating and will distract from the real priority – Canadians need to reduce their consumption of ultra-processed foods.
"Canadian farmers and ranchers produce high-quality, delicious and nutritious beef," said CCA President Reg Schellenberg. "We strongly oppose Health Canada's proposed regulations and believe they send the wrong message to Canadians about whole, single ingredient foods."
The CCA recently shared new evidence with Health Canada which suggests that reductions in ground beef and ground pork consumption will make a nominal impact, at best, on Canadians' overall intake of saturated fat, while at the same time putting vulnerable populations (including women and children) at risk of increasingly inadequate iron intakes. Further, recent analyses show that ground meat is a small contributor to the overall saturated fat Canadians are consuming.
Alberta's Agriculture, Forestry and Rural Economic Development Minister Nate Horner and Health Minister Jason Copping issued the following statements regading the newly proposed Health Canada labeling requirements for ground beef and pork:
"Alberta livestock producer associations have requested an exemption from proposed federal labeling requirements for ground meats, similar to exemptions being offered for other nutritious, single-ingredient foods like milk, eggs, vegetables and other meats. Alberta's government supports this exemption. Ground meat, like other whole foods, is a healthy and affordable staple in the diet of many Canadians. Ottawa's scientifically baseless labelling proposal for ground meat will unfairly affect families struggling with high costs of living and would be an extra kick to producers already working to get back on their feet," said Horner.
"Every Canadian should take pride in the fact that Alberta's livestock producers drive economic growth by feeding the world with high-quality meat. Imposing these warning labels sends a negative message to customers and makes our producers less competitive in the global economy. We are working closely with the Alberta Beef Producers, the Alberta Cattle Feeders Association and Alberta Pork to support these industries. Alberta's government has expressed our concern to our federal counterparts and will continue to stand up for livestock producers in our province."
"A healthy diet emphasizing whole foods is part of the foundation of overall health," said Copping. "Ground beef and pork are whole foods, rich in nutrients and still relatively affordable despite global increases in food prices. This decision was made without consultation with the provinces, which have equivalent expertise in nutrition and food science to that of the federal government. It's inconsistent with the treatment of other products; it's not good policy, and it should be reversed."
In a statement, the Ontario Federation of Agriculture said it has concerns that this regulation comes at a time when inflation and food prices are at an all-time high
"Putting a warning label on ground meat will create negative nutritional and economic impacts for consumers. Ground meat is an especially important single ingredient whole-food for vulnerable populations as it is affordable, safe, and offers an abundance of nutrients.
"Further, this proposal makes Canada the only jurisdiction in the world placing a health warning label on ground meat — other countries which have implemented front-of-package labeling requirements exempt all single ingredient whole foods. OFA strongly encourages Canada to take the same approach."
Subscribe to Our Newsletters
National Hog Farmer is the source for hog production, management and market news
You May Also Like
---