Border seminar makes sure U.S. red meat moves south seamlessly
Border seminar makes sure U.S. red meat moves south seamlessly
Most of the U.S. muscle cuts sent to Mexico are chilled rather than frozen, so it is especially important that U.S. meat moves on a set schedule.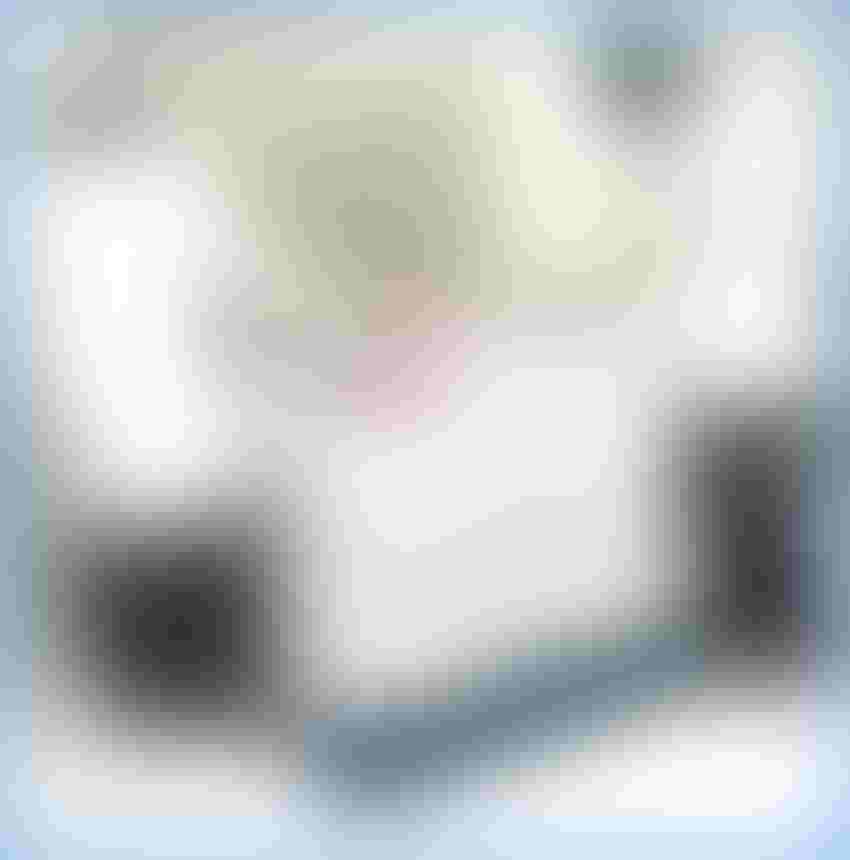 To make sure U.S. red meat keeps smoothly moving south, the U.S. Meat Export Federation recently took part in a border seminar designed to educate and update inspectors, customs agents, brokers and others involved in the import and export process. The workshop, hosted by COMECARNE (the Mexican Meat Council) and held in Veracruz, Mexico, aimed to "put everyone on the same page" when it comes to the interpretation of regulations. Of specific interest was NOM 30 – the import protocol for meat products entering Mexico.
USMEF-Mexico technical services manager Alejandra Valdez opened the seminar, which included presentations by COMECARNE, the USA Poultry and Egg Export Council, the National Agro-Alimentary Health, Safety and Quality Service (SENASICA – food inspection agency of Mexico) and Sigma Alimentos, a major Mexican food processor and distributor.
"Our focus with these seminars and other outreach has been to facilitate the flow of U.S. red meat products across the border," says USMEF-Denver technical services manager Cheyenne McEndaffer, who also participated in the seminar. "The inspection agencies in Mexico are notoriously very stringent on documentation, labeling errors, compromised product and cold chain issues. Because of this, we work hard to make sure our U.S. red meat exporters are compliant, and that inspectors at the border crossings are enforcing the rules for imports in a consistent manner."

Mexican regulations tend to be non-specific in some areas, which leaves room for varied interpretations across border points, McEndaffer says.
"That vagueness, combined with the high turnover among inspection agents at these border crossings, means that we are continually facing new inspectors. An important focus of our border seminars is to not only train the new inspectors, but also maintain consistency among existing inspectors and agents," she says .
Most of the U.S. muscle cuts sent to Mexico are chilled rather than frozen, so it is especially important that U.S. meat moves on a set schedule.
"Any delay in the process at the border can compromise the shelf life of the product and impact the supply chain in the importing country," says McEndaffer. "A big focus for the USMEF technical services staff is to make sure that product keeps flowing by working with the exporters, the importers, the custom brokers and the border agents to get everyone on the same page."
"These seminars address some of the most common concerns or issues for U.S. red meat, and this education helps the inspection process become much easier," says Valdez, who works on technical services issues not only in Mexico but also in Central America and the Dominican Republic.
At the Veracruz seminar, Valdez presented on "Beef and Pork Nomenclature." Other seminar topics and presenters were "Meat Industry: Myths and realities" by Macarena Hernandez, general director of Comecarne; "International Traceability and Regulation of Meat," by Mildred Villanueva, legislation and regulations manager for Sigma Alimentos; "Guide to Maintain Food Safety/Cold Chain in the Transportation and Sampling of Meat Products," by Jose Manuel Samperio, USAPEEC Latin America technical consultant; and "Verification and Inspection Process in the Agricultural Health Inspection Offices (OISA)," by Cristobal Negrete, SENASICA OISA chief in Veracruz.
While land border points are obviously at the heart of trade between the U.S. and Mexico, the Veracruz seminar also touched upon issues involving ocean borders – thus the selection of Veracruz as host site of the most recent seminar. It is one of Mexico's oldest and largest port cities.
"Our member companies are not currently exporting products to Mexico via ocean containers, but those inspectors at ocean points may someday end up at land border points in places like Colombia – a crossing point near Laredo, Texas, and a very important border point for red meat going into Mexico. So we want to make sure they are trained on a routine basis," says McEndaffer.
Subscribe to Our Newsletters
National Hog Farmer is the source for hog production, management and market news
You May Also Like
---