Bill Luckey Devotes Volunteer Time to Supporting the Pork Industry by Telling the Agricultural Story
Bill Luckey Devotes Volunteer Time to Supporting the Pork Industry by Telling the Agricultural Story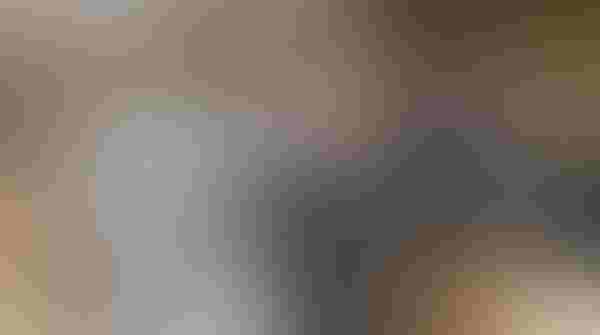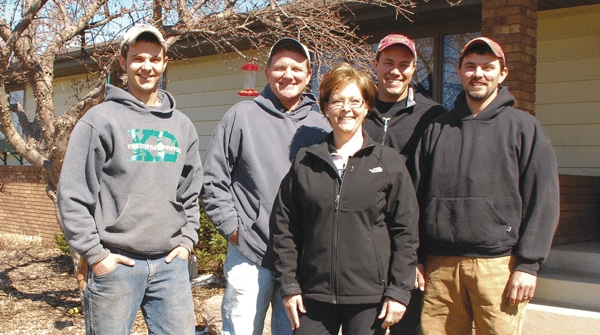 Pork producer Bill Luckey wishes he could give everyone a tour of his Nebraska farm. But since that's not possible, he does all he can to take his message to consumers. "They say a picture is worth 1,000 words, but an experience is worth 1,000 pictures. And yet it's hard to give everyone a tour," he explains. "It really doesn't matter if you are talking to a second-grader or a state senator; if the information about farming comes from a farmer instead of another source, people will listen better. If you can tell them about your personal experience, you will find that people really do want to know your story."
The Farming Operation
Bill and his wife, Nancy, were the third generation to take over the family farm, near Columbus, NE. Their sons Michael, Kyle and Lucas all returned to the farming operation. A fourth son, Ryan, works in the landscaping industry in Lincoln, NE. The Luckey men also followed their dad into the family traditions of community involvement and sharing the story of agriculture.
Livestock is part of the culture in Nebraska, and the Luckey family farm is no exception. The operation consists of 700 row-crop acres, plus pasture for the family's cow herd. The Luckey family has part ownership in a 600-sow farrowing venture, and their share of those pigs is incorporated into the family's wean-to-finish operation. They have their own 500-head nursery and rent additional facilities from surrounding neighbors for finishing the pigs. A 2,000-head custom finishing operation, managed by Michael, has helped generate additional income.
Lucas is the cattleman in the family. He owns 140 beef cows and also backgrounds calves. Kyle owns his own manure pumping equipment, and is kept busy during the spring and fall working for Knee Deep Manure Pumping and Application Co. He helps with both the cattle and hog ventures, too.
Bill grew up on this farm, along with his five brothers and sisters. He is the only one of his siblings to return to farming. He participated in both 4-H and FFA during his youth, and believes he was "hooked" on the pork industry when his father put him in charge of the sows at age 16. After obtaining his animal science degree from the University of Nebraska-Lincoln in 1977, Bill's path led right back to the family farm. He married Nancy, originally from nearby Platte Center, in 1978. A brief stint working in a local packing plant to raise the funds to get the operation on its feet helped give him some additional perspective on his career in livestock production.
"We've always worked hard to keep the debt down, and we've been conservative when it comes to the operation," Bill says. He learned early on about the importance of being involved in his community, and sharing information about his business with his non-farm neighbors. He has been a member of the local chamber of commerce for many years, and sits on the Nebraska Rural Radio Association board of directors. "I feel it's important to be part of these groups," Bill says. "You have to stay involved, or someone else gets to present their interpretation of your side of the story."
Bill has spent countless hours talking to groups over the years. If you did an Internet search, it wouldn't take long to find video of Bill and his sons Michael and Lucas explaining how their farming operation works in honest, easy-to-understand terms for a non-farm audience.
On 2013's Food Day, Oct. 24, Bill was involved when the U.S. Farmers and Ranchers Alliance hosted a Food Dialogues panel in Boston, MA. The panel was made up of farmers, ranchers and food pundits such as a Bloomberg News reporter and a representative for the Center for Science and the Public Interest. The panel was on the "hot seat," as hard questions and honest answers were shared surrounding the topic "Farm Size: Does It Really Matter?" Bill answered the questions truthfully, sharing the down-to-earth reasoning for the feeding and animal health decisions he makes on his farm.
As part of the 2013 Food Dialogues project, a camera crew followed the Luckey family around their farm, documenting their day-to-day activities. The camera crew squeezed into the tractor cab with Bill during harvest, watched Lucas feed cattle and followed Michael into the hog buildings to get footage to share with a non-farm audience illustrating how food is produced.
Sharing the Story of Agriculture
Bill and his family also spend plenty of time promoting agriculture to people in their own backyards. Participating in the Platte County, NE, Life on the Farm program, designed to expose urban youth to agriculture, has been a fulfilling experience for the entire Luckey family. Eyes light up as they describe working with more than 500 second-graders at a time to show how life on the farm works, share messages about farm safety and explain how livestock is raised. "I feel that it is important to give the kids exposure to information about how agriculture impacts them," Bill says. "Then they can go home at the end of the day and talk with Mom and Dad about what they learned."
The Luckeys also recently hosted two classes of 15 preschoolers, ages 4-5, on their farm. The kids had the chance to hold baby pigs, see calves and climb into a livestock trailer.
Operation Main Street
Bill and Michael both participate in the National Pork Board's Operation Main Street program, an intensive training program that helps set up pork producers as industry spokespersons. Michael and Bill estimate they have given more than 80 presentations between them to high school, civic and professional groups in Nebraska and beyond. "It is surprising to me how much of a disconnect there is in some areas when it comes to agriculture," Michael says. "Being able to speak to groups as part of Operation Main Street plants a positive seed in people's minds. You are able to show them you are an actual pork producer who took time out of his day to talk to them. I believe the time I spend talking to these groups has an impact." Bill agrees: "When I spend part of a day talking to people who may not have any connection to agriculture, it gives them a face to associate with the pork industry."
Leadership Training
In addition to polishing his speaking skills, over the years Bill has taken advantage of opportunities to participate in leadership training whenever he could. He credits his time as a member of the 1999-2001 Nebraska Leadership Education Action Development (LEAD) program as being one of his top motivational experiences. The two-year program helps prepare Nebraskans involved in agriculture for leadership roles.
He also honed his leadership skills by participating in the National Pork Board's Pork Leadership Academy in 2002. Luckey has held a number of leadership positions in his local pork producers organization, as well as served as both the president and vice president of the Nebraska Pork Producers Association.
Clearly, leadership training has paid off. Bill spent nine years as a member of the National Pork Board's (NPB) Domestic Marketing Committee, working on behalf of his fellow pork producers to allocate pork checkoff funds to both foreign and domestic marketing efforts. "The National Pork Board only allocates funds to support education, promotion and research for the pork industry," Bill explains. "It's important to make sure the money is delegated where it can make the greatest impact for producers." He is currently a member of the NPB Trade Committee.
Bill just finished a stint on the National Pork Producers Council (NPPC) board of directors, having served from 2008 to March 2014. During that time he was part of the NPPC Investor Member Relations Committee and Farm Bill Task Force. He is now the co-chairman of the NPPC Animal Health and Food Security Policy Committee, and also serves on the Emerging Disease Response Group and porcine epidemic diarrhea virus (PEDV) Strategic Task Force.
He says one of the highlights of his work on NPB and NPPC committees was being able to take part in presentations at USDA when the pork cooking temperature recommendation was changed to 145° F several years ago. "Being on the NPPC board of directors has been really educational, because it has given me the chance to meet people from all across the country. Pork producers have a lot of common goals that we can work together on, no matter what size you are."
Bill's accomplishments on behalf of the agricultural industry have not gone unnoticed. In 2012 he was inducted into the University of Nebraska-Lincoln's Block and Bridle Hall of Fame.
Bill is quick to point out he wouldn't be able to participate in the volunteer and leadership activities he does without family support. "This has always been a family affair," he relates. "Before I went on the NPPC board, I asked the kids and Nancy if they wanted me to do this. Their support is necessary, because they cover the workload when I'm not here."
Bill says he learned about the importance of being involved in what goes on beyond the farm gate by watching his late father and mentor, Walter, a longtime school board member who was also active in community organizations. Bill has clearly passed on this philosophy to the next generation as his sons have already started their own lengthy list of community activities.
When reflecting on his many activities, Bill notes there is something to be gained from every meeting and organization he attends. "I never leave a meeting and say, 'Well, that was a useless meeting.' I feel that I learn a lot more than I give." His advice to other producers of all ages is to try to reach out on behalf of the pork industry, if only in a small way. "It may be as simple as talking to someone who is buying pork and standing in the grocery store line with you," he suggests. "You could thank them for buying your product and share the information about cooking it to 145° F, for example. I think it is always worthwhile to share your story."     
Subscribe to Our Newsletters
National Hog Farmer is the source for hog production, management and market news
You May Also Like
---