Bacon's sizzle spreads to other pork products
Bacon's sizzle spreads to other pork products
The sizzle of bacon is bringing more customers to pork.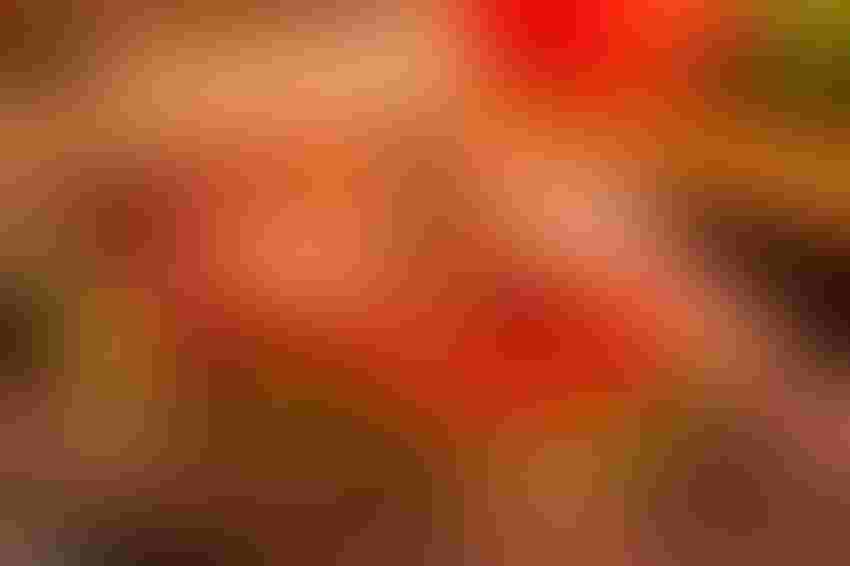 The ad is clear. "If you have a great sandwich, you add bacon." And Arby's has been doubling down on its "We have the meats" campaign, appealing to carnivores with a range of products. And while the chain has long been known for beef, bacon has been a solid performer. In fact, bacon has long been a bright spot for the pork industry when it comes to restaurant menus.
Last year, National Hog Farmer shared a look at what Arby's has done as it appeals to the carnivore in all of us, but what's happening with bacon and pork demand across the restaurant industry?
"This bacon phenomenon has been a terrific thing to be a part of and observe," says Jarrod Sutton, vice president of domestic marketing for the National Pork Board.
Sutton has been with NPB for 18 years and has watched the growth of bacon demand almost in wonder. He's quick to rattle off some key statistics about the product in the food service industry. "Bacon has 71% menu penetration. We track all menus in the U.S. and analyze what's trending in food service," he explains.
Food trends are difficult to pin down. Over the past 20 years, the rise of the foodie culture, Food Network and the Cooking Channel are expanding what consumers see and hear. But how do food "trends" play out at the local restaurant? "You hear a lot about kale, and rising demand," Sutton says. "Kale has 18% menu penetration in the restaurant industry." Compare that to bacon's healthy 71%.
Sutton says bacon demand continues to grow, and it's finding a new place on a wider range of menus, from American cuisine to Italian. Bacon plays well with others. It's paired with tomatoes 73% of the time; with onions, 65%; and with chicken, 61%. "It is ubiquitous in the food service case," Sutton notes.
Talking with Sutton, you can hear his enthusiasm for the category. He shares that bacon may be shining, but that more pork-focused products are finding their way onto menus. For example, there's growing interest in pork belly as a dining choice.
"Pork belly is on 9% of menus across the country. In food service, that's 9% of a big base. In 2008, pork belly was at 0.9% of menus. That means sales are up 840% in 10 years," Sutton notes.
Pork belly even found its way into a special treat at the Iowa State Fair for 2018, when it was coated with brown sugar and maple syrup and served on a stick.
But is pork belly popular outside the core Midwest? Sutton points out that the Western fast food chain Jack in the Box has added a pork belly sandwich to its menu. "This is in Southern California, a densely populated area. We're seeing our product there."
Moving beyond bacon
One menu item that's seen growth, and uses a wider range of pork products, is the Cuban sandwich. This has a range of variations, but usually includes pork roast or pulled pork and ham in a single sandwich.
"We've seen a great uptick in Cuban sandwiches as a menu offering," he explains. "It's on 8% of menus, and that's up 72% since 2008." The Cuban, in some form, has found its way to a range of menus, from Subway to Arby's, Buffalo Wild Wings to Potbelly.
Sutton also notes that restaurants are turning to pork products more for limited-time offers that bring people to restaurants. "We've seen three different rib sandwiches come to market, pulled pork and the Cubano," he says. "Pork is getting on more menus."
When food trend conversations come up, pork producers may wonder about all the talk of vegetarianism or vegan demand. Is it real?
Sutton points to an interesting fact, even as popular food programs may tout vegetarianism. "You have to keep it in perspective. I've been here 18 years, and the [number of] consumers that claim to be vegetarian or vegan — and I know there's a difference — has hovered around 2% to 3%," he says. "That number hasn't changed."
He shared that the meat industry has to recognize that American consumers are increasing their meat consumption, in part because more is being produced and it's more available at home. "Our job is to do a better job of telling the story of how consumers are seeing pork as part of their diets."
In the wake of trade wars and tariffs, rising production and higher packer capacity, news down on the farm isn't always good. Sutton points out that bacon remains a bright spot for the pork industry.
"The bacon phenomenon has impressed all of us," he says. "And it's not showing any signs of slowing down. Inside of that, bacon helps open the conversation to the consumer about all the other pork products available."
The sizzle of bacon is bringing more customers to pork.
Subscribe to Our Newsletters
National Hog Farmer is the source for hog production, management and market news
You May Also Like
---