April pork export volume rebounds
April pork export volume rebounds
Mexico is once again the pacesetter for U.S. pork exports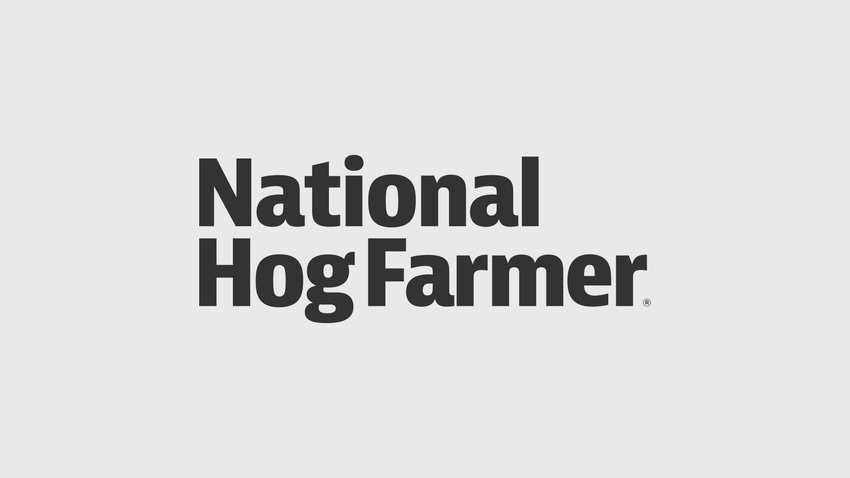 April exports of U.S. pork reached the largest monthly volume in more than a year, while U.S. beef exports remained on a record value pace through April, according to data compiled by the U.S. Meat Export Federation and released by the USDA.
Pork exports totaled 200,125 metric tons in April, up 4% year-over-year and the largest since March 2014. Export value ($512.1 million) was down 14%, reflecting lower pork prices. Through the first four months of 2015, pork exports were down 7% in volume (726,102 mt) and 14% in value ($1.93 billion) from the same period last year.
Beef exports moved seasonally higher in April to 92,263 mt, the largest monthly volume since December 2014 but still down 7% year-over-year. Beef export value ($555.3 million) was also the highest since December and up 3% year-over-year. From January through April, beef exports totaled 341,927 mt, down 9% from the same period in 2014. But export value was still 4% ahead of last year's record pace at $2.12 billion.
"Exports are still recovering from a slow start to the year, but the April results confirm that the U.S. industry is regaining global momentum," said USMEF President and CEO Philip Seng. "April was really the first time this year that we saw relief from the West Coast port situation – not that shipping traffic was completely back to normal, but the worst of the congestion was clearly behind us. And despite the U.S. dollar continuing to be very strong relative to the currencies of most key customers and competitors, demand for U.S. meat is holding up well."
Seng cautioned, however, that the strong dollar leaves the U.S. industry in a vulnerable position when competitors gain tariff advantages in key markets.
"Australian beef is enjoying its second round of tariff rate reductions in Japan, and the projected slowdown in Australia's beef production has not materialized," he said. "A similar situation may develop with regard to European pork, as the EU and Japan have pledged to complete their trade agreement negotiations by the end of this year. There are a number of FTA negotiations that bear watching, because they have the potential to further shake up the competitive landscape."
Rebound in pork export volume led by Mexico, Korea
Mexico is once again the pacesetter for U.S. pork exports, with January-April volume up 8% year-over-year to 237,998 mt. Export value to Mexico slipped 13%, however, to $413.6 million, reflecting lower prices for hams, picnics and other key items. Exports to South Korea bucked the global trend by increasing even more in value ($241.8 million, up 45%) than in volume (79,401 mt, up 39%).
Other January-April highlights for U.S. pork include:
Japan remains the leading value market for U.S. pork, despite an 18% drop in value to $552.4 million. Export volume to Japan was down 11% to $149.8 million. April exports to Japan were the largest in 12 months at 45,297 mt, but were still down 5% from a year ago.

Having only a small number of plants approved for export to China continues to inhibit exports to the China/Hong Kong region, with exports down 30% in volume (99,184 mt) and 32% in value ($214.2 million). Exports regained some momentum in April, however, exceeding year-ago levels for the first time in 13 months, reflecting growth to Hong Kong.

The Dominican Republic and Guatemala continue to be strong performers for U.S. pork in 2015. Exports to the Dominican Republic were up 32% in volume (8,398 mt) and 16% in value ($19.4 million), while totals for Guatemala were up 19% (to 4,597 mt) and 16% ($13.1 million), respectively.

Though January-April totals were still down 25% year-over-year, exports to Oceania rebounded impressively in April as combined shipments to Australia and New Zealand reached 7,492 mt – the highest monthly volume in nearly three years.
Through the first four months of the year, pork exports equated to 24.5% of total production and 20.5% of muscle cut production – down from 28% and 23%, respectively, during the same period last year. Pork export value per head slaughtered averaged $50.35, down 19% from a year ago and 4.5% lower than in 2013.
Subscribe to Our Newsletters
National Hog Farmer is the source for hog production, management and market news
You May Also Like
---